This post brought to you by Zyrtec. All opinions are 100% mine.
Fall is in the air, which can only mean one thing. Fall allergies are on their way. I never really had to worry much about allergies until I moved to the Midwest a few years back. After that, it was ON! And I always suffered from allergy face.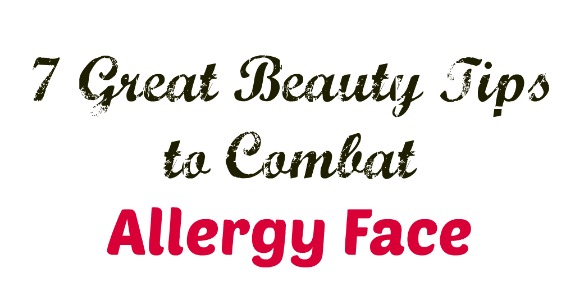 It's not just pollen and grasses, though. Nope. Molds, dust, mites, pet dander, and all that good stuff can trigger allergy face, too. "What's Allergy Face?" you ask. Easy! It's that puffy-face, watery eyes, red nose look that can be autumn and spring chic. While I love spring, when the trees start to bud out, my eyes are swollen and running, for an endless eternity it seems. Summer brings on the grass allergies, and fall seems to give me a slight reprieve. At least until the molds flare up.
So, how do you get rid of the dreaded allergy face? That's almost as easy
How to Get Rid of Allergy Face
Start with a good allergy medication. Zyrtec is available over the counter, and can alleviate many of the symptoms of allergies.
Use a really fantastic moisturizer. Alllergies and the related medications can irritate your skin, and make it drier.
Try some eyedrops that remove redness. That will help make your eyes bright and clear.
If you have watery eyes, waterproof mascara is a girl's best friend. No one wants their mascara running down their face, right?
Draw attention to somewhere else on your face. A bold lip is a great feature to accentuate.
Color correctors can work wonders. Have redness? Try a green color correction concealer to counteract it.
Use a humidifier. They can help keep your skin gorgeous and hydrated, as well as helping to combat the swollen sinuses and throat.
This video has some really great tips and tricks, too. For even more ideas for combatting the dreaded allergy face, Check out Zyrtec on Facebook