I've mentioned it a time or two, but Ulta Beauty is one of my absolute favorite stores. If I'm shopping for myself, that's one of the places that I'm sure to pop in to. Or I'll cruise on by the Ulta Beauty website and see what's new.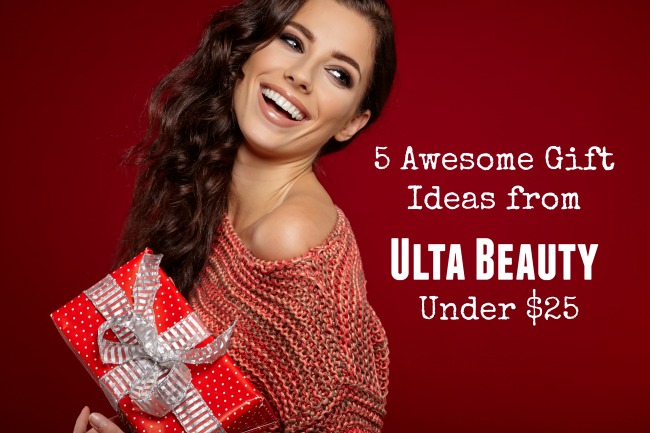 One of the things that I love about Ulta Beauty is the fact that they have both the designer brands of makeup and skincare, as well as the budget friendly lines. They also have their own house brand that, I'm going to say, has some pretty legit items. These are a few of our favorite holiday gift items from Ulta Beauty that check in under $25. Thanks to Ulta Beauty for providing these great items!
5 Awesome Gifts Under $25 from Ulta Beauty

Look Book Set
This is a collection of three small makeup sets that are specifically designed to achieve one look. The looks include how to achieve a bold lip, a smokey eye, and sculpted cheek. The step by step instructions are great for a teen or a beginner, but the booklets are great for everyone. Especially if you have no desire to drag 58 things out with you. The books nestle in an outer case for compact storage.
Nail Lacquer Collections
Ulta Beauty has put together three different sets of 4 mini bottles of nail lacquer, in themed holiday collections. The collections include Sparkle & Shimmer, Warm Wishes, and Shine Bright. While these are holiday themed, the colors are totally wearable year-round. Nice quality, too. Especially at this price point. $8 each, in stores only.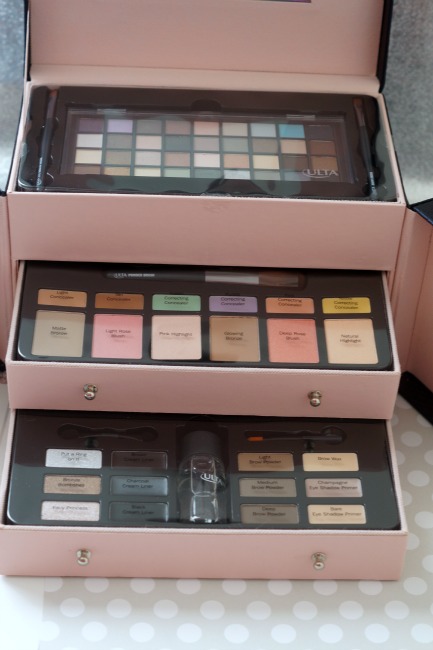 All Things Beauty Collection
I've mentioned a time or two that I adore the sets that are released during the holiday season. The kind that you used to get at department stores with a fragrance purchase. Well, the All Things Beauty collection from Ulta Beauty is one of the closest things to those I've seen. There are 36 shades of eye shadows, 6 color concealers, blushes, brushes, primers, lip glosses, eye liners, brow powders, and even eye makeup remover, with good quality items. Everything stores away nicely in the carrying case that can be used long after the makeup is gone. Perfect for a makeup obsessed tween or teens. $29.99. but is usually on sale for $20 or less.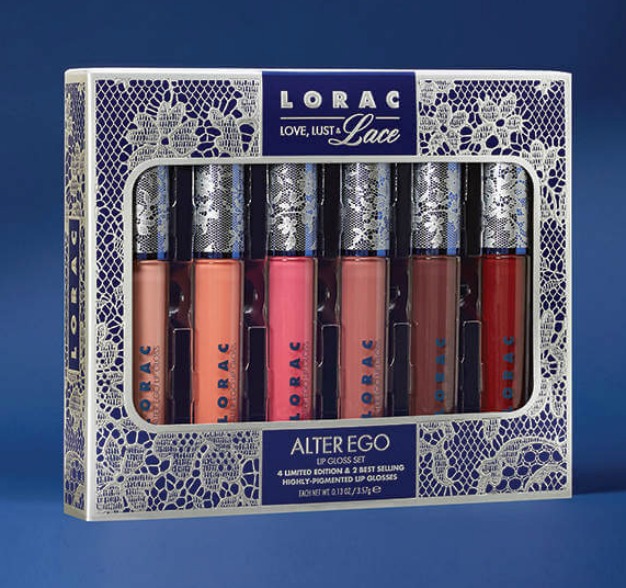 LORAC love Lust & Lace Alter Ego Lip Gloss Set
Lorac is known for their great lip glosses. The Alter Ego Lip Gloss collection includes 4 limited edition lip gloss shades and two best sellers, with shades ranging from nude to a deep burgundy. All of these are full sized. Deeply pigmented, and not sticky, which is always a plus. LORAC Alter Ego lip glosses retail for $15 each, but you can pick up this whole collection for $25. What a steal!
Bliss Berry Bright Set
Bliss, the world-famous salon, has created a few small stocking stuffer type sets this year. One of these is this fab Berry Bliss set. Consisting of Soapy Suds, Hand Cream, and Body Butter in the fab Snow Berry scent. This scent is perfect for a teacher's gift, the girls in the office, or even your babysitter. $10, in stores only.