There are a few things that are more enjoyable in summer. Days are longer and more relaxed. People are out and about. It seems that we're getting together with our friends more often. The farmer's market is in full swing, and the berries are amazing.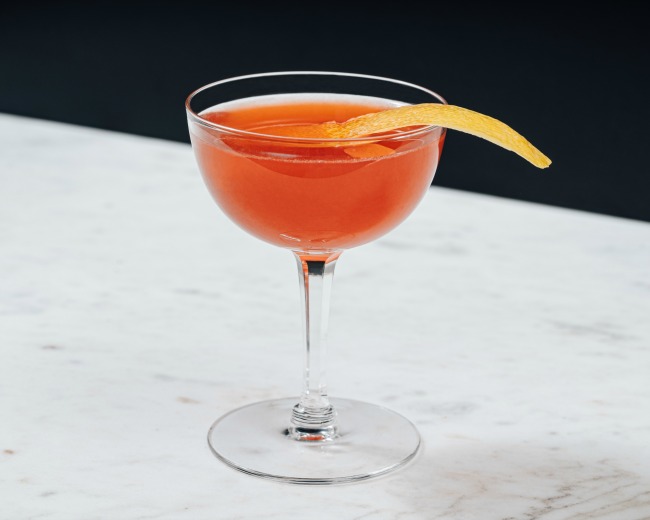 The Sparkling Summer Solstice has an unusual ingredient for a mixed drink cocktail – cognac. Cognac is usually reserved for after dinner, but not any more. It's busting out, baby! This is an amazing drink for dining al fresco or a brunch. It would also be a really lovely signature wedding cocktail.
Sparkling Summer Solstice Cocktail
There are a few things you'll need to make the Summer Solstice. You're going to need a great bar set. You'll also need some strawberry syrup. Now, you can make your own by reducing strawberries and sugar with a little bit of water, or you can buy a good quality one. You're also going to need cognac. This may or may not be something that you have in your liquor cabinet. We like Remy Martin 1738® for this. And you'll want a set of coupe cocktail glasses. Most people don't have these glasses already.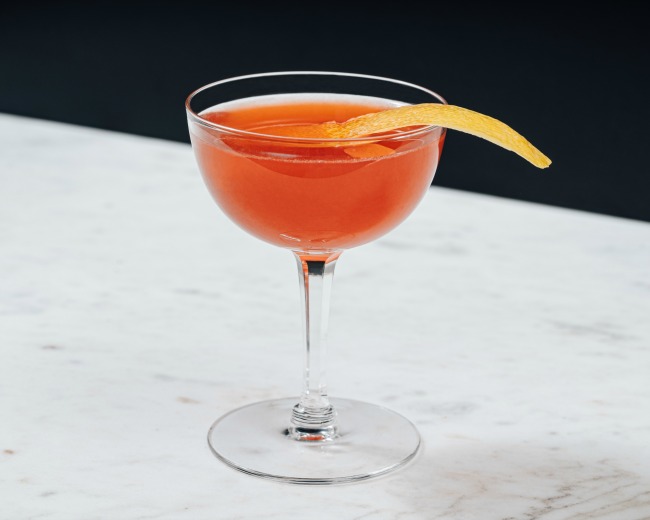 Yield: 1
Sparkling Summer Solstice Cocktail
Prep Time: 2 minutes

Cook Time: 2 minutes

Total Time: 4 minutes

Cognac has usually been reserved for an after dinner drink. It's taking the spotlight in this mixed cocktail that's perfect for weddings, bridal showers, or brunch.
Ingredients
1 1/2 oz Rémy Martin 1738® Cognac
3/4 oz Fresh lemon juice
3/4 oz Strawberry Syrup
2 oz Chilled Sparkling Wine
Ice
Orange zest ribbon for garnish
Instructions
Add cognac, lemon juice, and strawberry syrup to a cocktail shaker filled with ice.
Shake until well combined and shilled.
Strain into a cocktail glass.
Top with sparkling wine and a orange zest ribbon for garnish.
Nutrition Information:
Yield:
1
Serving Size:
5 oz
Amount Per Serving: Calories: 200Total Fat: 0gSaturated Fat: 0gTrans Fat: 0gUnsaturated Fat: 0gCholesterol: 0mgSodium: 73mgCarbohydrates: 18gFiber: 1gSugar: 15gProtein: 0g

Nutrition is provided as a courtesy. It may not be accurate, and is an estimate only.



It's really an easy cocktail to make, and is sure to impress. The Sparkling Summer Solstice also feels really elegant and luxurious. "I'm having cognac. It's soooo grown up!"