With the start of summer, we're all on the lookout for those great products that help us heat-proof our beauty routine. The thing is, we need things that not only make us look good, but also help protect us from the dangers of the sun.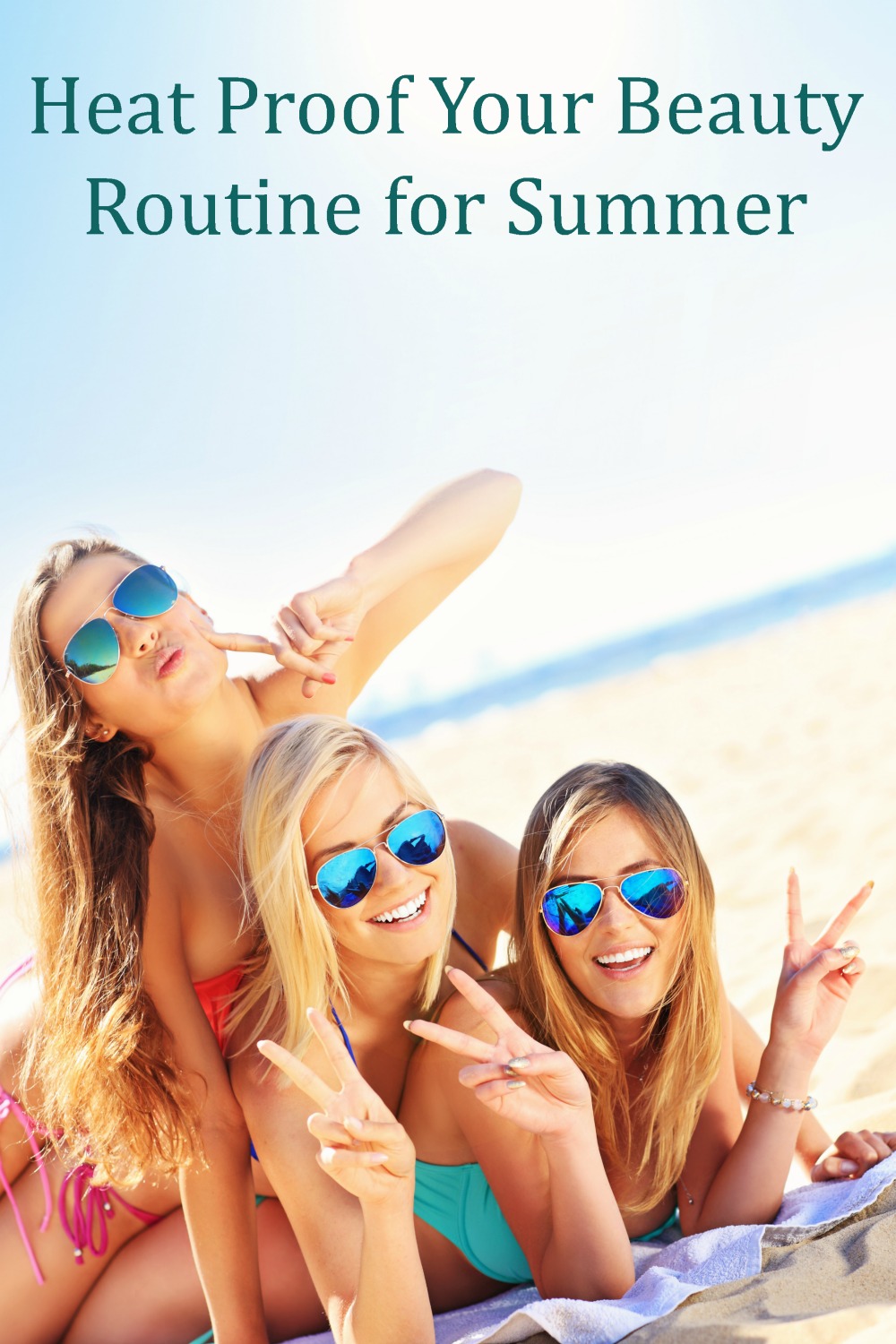 We've rounded up five great products that are totally going to help you rock your summer beauty routine.
Our Fave Summer Beauty Essentials for Your Hair and Skin
Burt's Bees Baby Bee Nourishing Mineral Sunscreen
Burt's Bees Baby Bee Nourishing Mineral SunscreenCheck Price
I've long been a fan of Burt's Bees and their products. The baby line is great for the littles, but I like it too. I use it on places where I have more delicate skin that is exposed to the sun – like the back of my neck. This has an SPF of 30, and is water resistant for up to 40 minutes.
Malin + Goetz Mojito Lip Balm
Malin + Goetz Mojito Lip BalmCheck Price
Your lips are really delicate. They don't have any glands to help produce oils to protect them. Enter a great lip balm, like Malin + Goetz. It leaves your lips feeling protected without any of that sticky feeling. And the Mojito flavor gives a little bit of a sweet mint essence.
DDF Advanced Moisture Defense SPF 15
DDF Advanced Moisture Defense SPF 15Check Price
It is so very important to wear sunscreen. Every day. No excuses. The DDF Advanced Moisture Defense Cream with Sunscreen provides an SPF of 15 along with your daily intensive moisturizer. This protects you from UVA and UVB rays. This is also chock full of antioxidant protection, to help combat free radicals and fine lines and wrinkles. Combined, these help you look younger, longer.
Philip B Thermal Protection Spray for your Hair
Philip B Thermal Protection SprayCheck Price
The summer heat does terrible things to our hair. It fades our color, dries it out, and when w sweat, plasters it to our heads. It's a good look. We haven't even started on the chlorine and saltwater damage yet. Philip B Thermal Protection Spray helps to guard your hair from all of that, plus the stressors of your daily routine. This is safe for color and keratin treated hair, and made in the USA, too.
Sun Bum Beach Formula Conditioning Masque
Sun Bum Beach Formula Conditioning MasqueCheck Price
After a weekend playing in the sand or swimming in the pool, your hair's probably going to need a little TLC. Sun Bum's Beach Formula Conditioning Masque will repair your hair deep down inside the shaft. It revitalizes dried out, damaged hair and strengthens it too. You can use it daily, or use it as a 1-2x a week deep conditioning treatment.
These are some of our favorite summer beauty essentials. What are your must have summer beauty items?