I know that everyone and their sister loves heels and that you can wear heels with everything nowadays, but I'm different. I love love love a good flat. Maybe it's because I feel totally unencumbered when I wear flats. And while I can walk in heels, sometimes I have that baby horse falling over sensation. So…yeah. Flats are definitely my friends, and my shoe of choice. These are some of my choices for must have Spring flats trends for 2015. Most of these are Spring flats trends are really affordable, too.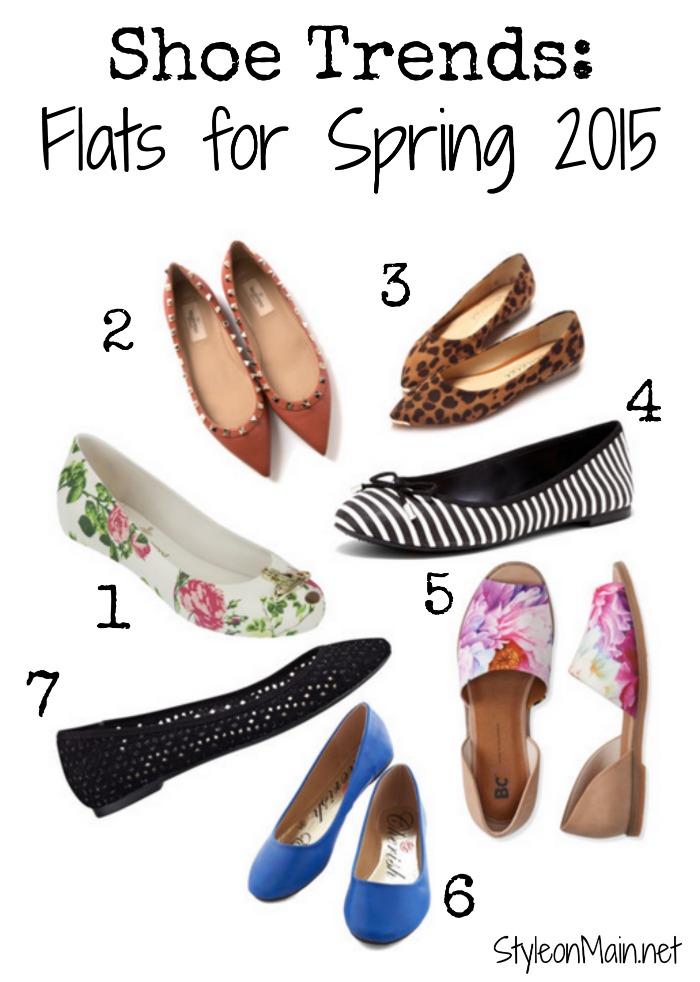 1. Vivienne Westwood for Melissa ($140)  2. Valentino Rockstud Ballet Flats ($745)  3. Lucluc Suede Leopard Flats ($33)  4. Sole Society Black & White Striped Flats ($60) 5. BC Bobtail Flat ($60)   6. Modcloth I'd Be Delighted Flat ($30)  7. Nine West Atypical Flats ($60)
Stripes and flowers and vivid colors, oh my!  And animal print?!?! Heck yeah!  You really can't go wrong by adding any of these Spring flats trends to your wardrobe.  How cute would these striped flats be with jeans and a tee?  Or the flowered flats with capris or a skirt?  And I don't care who you are, or what you wear, everyone needs some pops of color in their accessories.  That's where the cobalt flats come in.
Are you a fellow flat wearer?  What are your favorite Spring flats trends?