Guys. What are we going to do with them. Now some fellas are fine when it comes to their style. And some are ffiiiiiiinnnneeee.  But for the most part, a lot of them could use some help. We're here to help him spiff up his casual wardrobe while still maintaining the essence of who he is.
We've gathered a few items that can quickly and easily upgrade his style with small and easy changes.
Easy Ways to Upgrade His Style
Editorial samples may have been provided. Links may be commissioned.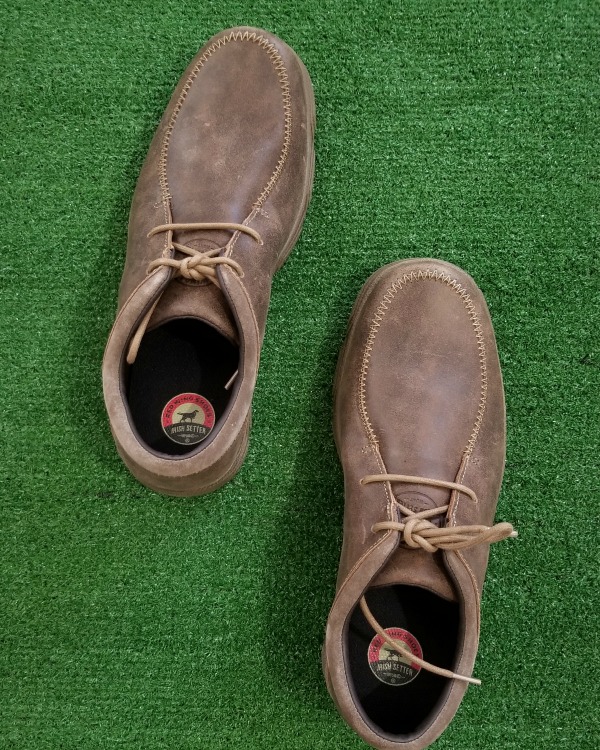 Irish Setter Traveler Shoes
When someone mentions Red Wing shoes, most people immediately think of work boots that our dads wore.  But Red Wing has many lines, including the Irish Setter brand (it's been around since the 1950's).  Irish Setter styles are more casual, with hiking boots and their own take on the chukka.
The Traveler is Irish Setter's shoe that can take your guy from work through to that late-night walk, and he'll still be comfortable and fashionable.  They Irish Setter line is made with the same great Red Wing craftsmanship, but in a modern shoe.
This is the perfect shoe to pack – no, wear – for a long weekend. Whether he's going to the beach, mountains or the lake, he'll be right at home.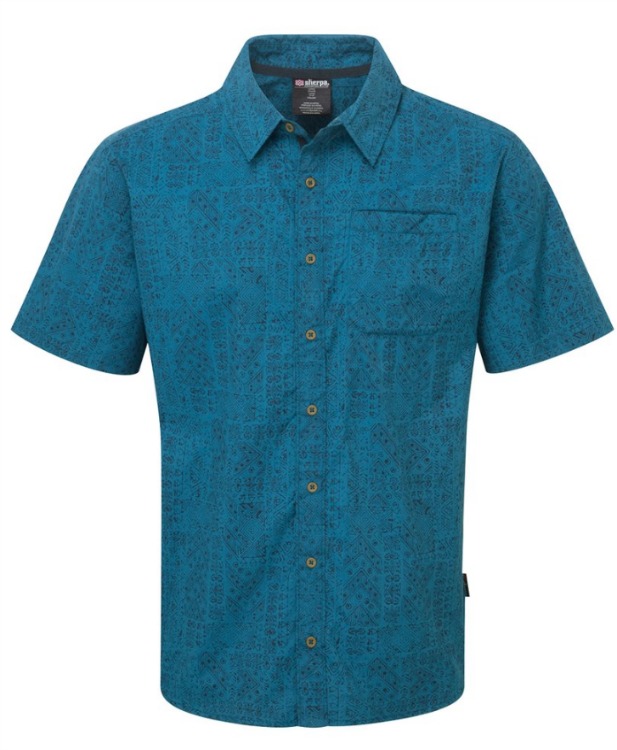 Durbar Shirt
I love this shirt; let me just put that out there.  It is casual, but not too casual for a dinner date.  It's made for the guy who likes being outside all day. But the Durbar still manages to maintain its crisp look.  With all that, the print is really nice – subtle but graphic and modern.
The Durbar shirt is made for hiking/backpackers, and the little details make the difference. Details like sun protection (UPF 50+), moisture wicking, and shoulder seams that have been moved to prevent chafing when carrying a pack.  With comfort features like these, you wouldn't expect it to be so fashionable.  This could be a man's new favorite shirt for the summer months.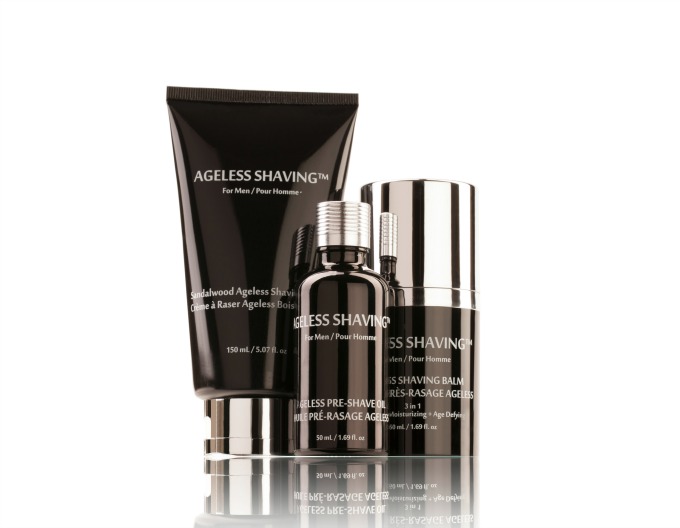 Ageless Shaving
His skin needs to be pampered too. Especially if he shaves every day. Let Ageless Shaving take care of that. With their three step process, his skin is sure to be smooth and supple. Start with the Pre Shave Oil to prep his skin. It helps soften the skin and hair, and allows for the razor to glide effortlessly. Follow up with the shaving cream, which is quite the departure from your dad's stuff in a can. Follow up with the Post Shave balm, which helps to soothe his skin, and close his pores back up. It also moisturizes and helps to combat the signs of aging. And did I mention that this smells sooo incredibly good?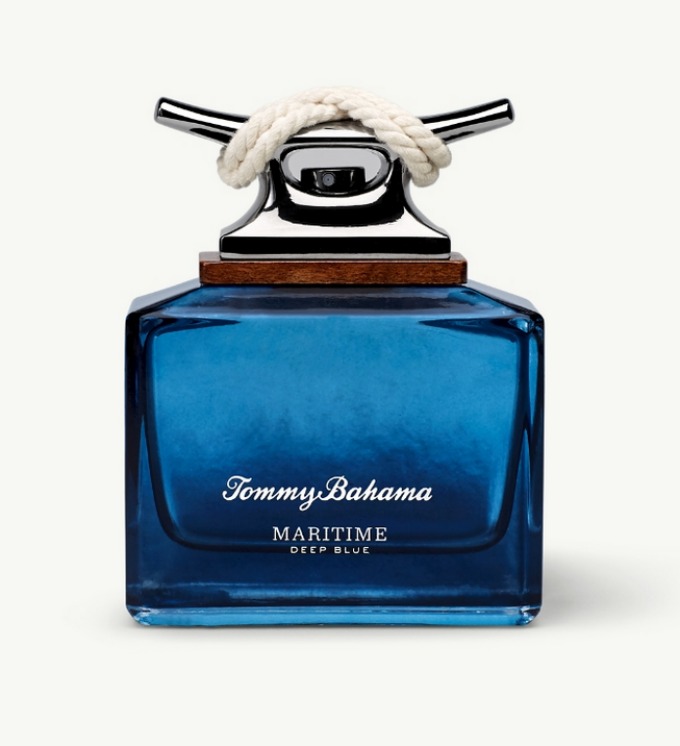 Tommy Bahama Maritime Deep Blue Cologne
When he needs a new fragrance for summer, you'll want to reach for Maritime Deep Blue. The newest fragrance for him from Tommy Bahama, this one is refreshing. It's woodsy and fresh, not heavy, and just smells good. This cologne opens with notes of bergamot and juniper that meld into florals like freesia and water lily, then finish with cedarwood, musk, and moss. Maritime Deep Blue is long lasting, and wears well throughout the day. And the bottle? It's a real work of art, and looks amazing anywhere you place it.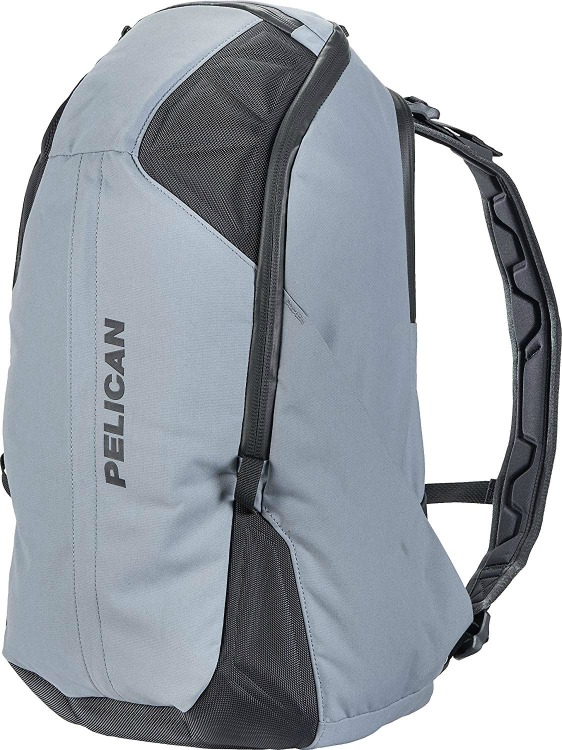 Pelican MPB35 Backpack
Does your guy need a new daily 'man bag'?  Has he been rocking that messenger bag into the ground?  Here's a great choice to replace that tired and worn man purse – the Pelican MPB35.  This baby has loads of pockets for everything from his laptop (up to 17 inch) to tablet in separate pockets, as well as tons of easy access storage that doesn't involve unzipping the whole pack to get your keys, gym card, or wallet out.  And, at just 2 ½ pounds, it isn't too heavy.   Straps are comfortable and supportive.
The backpack also works perfectly as a carry-on or for weekend trips.  It is waterproof, and one of the best features is a lifetime warranty – you break it, Pelican fixes it.
There you have it. Some easy ways to upgrade his style without totally changing it. Now, if we could only do something about that ratty old wallet.