The folks at Carmex sent me samples to try out.  All opinions are my own.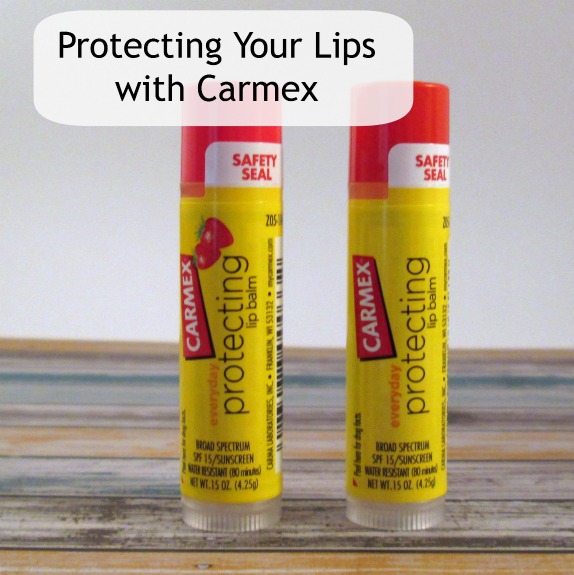 Carmex has been a feature in our home my entire life. My mom is a long time user of the original format in the little squeezy tube. Personally, I've always preferred my lip balm in a firmer format, mainly because I end up squeezing out waaayyyy too much and then it's all over the place. I have no self control!
In the past couple of years, Carmex has heard my pleas. They have produced their unique formula into all kinds of new varieties. By new varieties, I mean new consistencies, new flavors, and new formulations.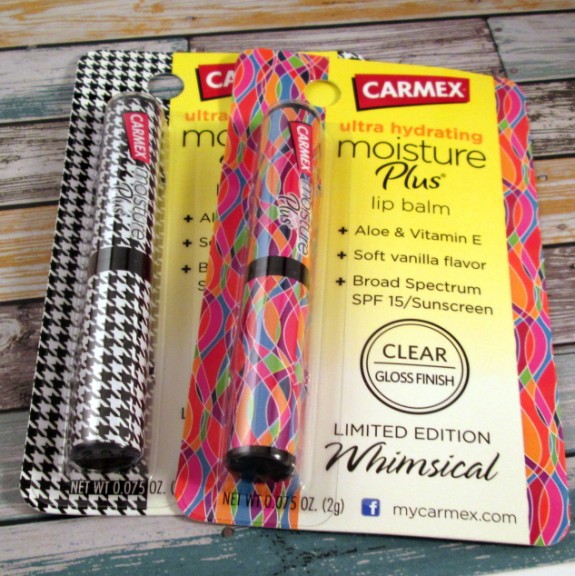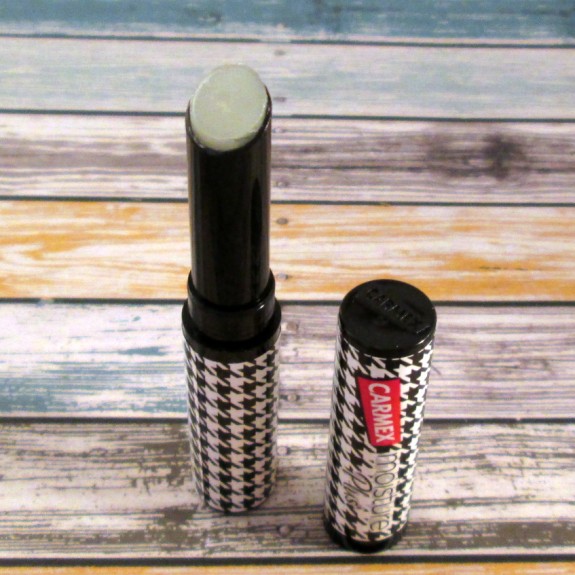 Ultra Hydrating Moisture Plus – These were, by far, my favorite of the new Carmex products. They come in a stick form, for ease of use. The tubes have all kinds of wild designs, like Houndstooth, which is called Chic, and an overlapping squiggles, called Whimsical. With a Soft Vanilla flavor that really comes through, and even a glossy finish.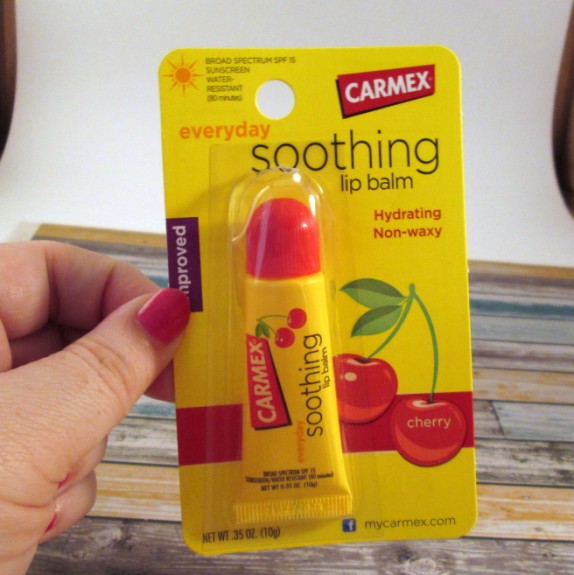 Carmex Everyday Soothing Lip Balm – This is the original in the squeezy tube. It's also available in Cherry flavor.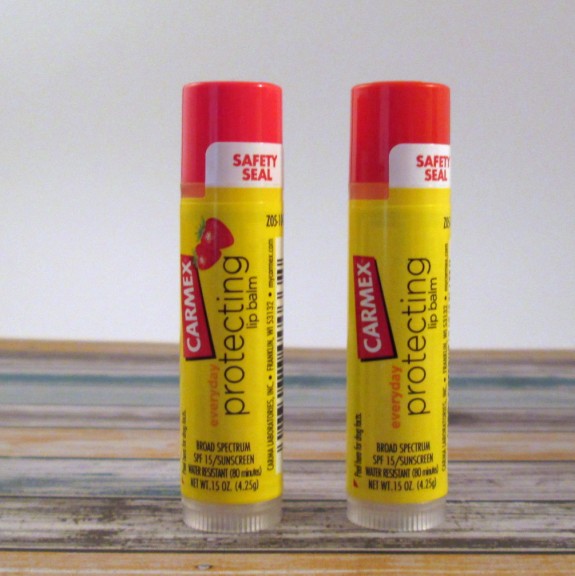 Carmex Everyday Protecting Lip Balm – This is similar to the original kind in the squeezy tube, but in a traditional stick form. It's also available in Strawberry flavor.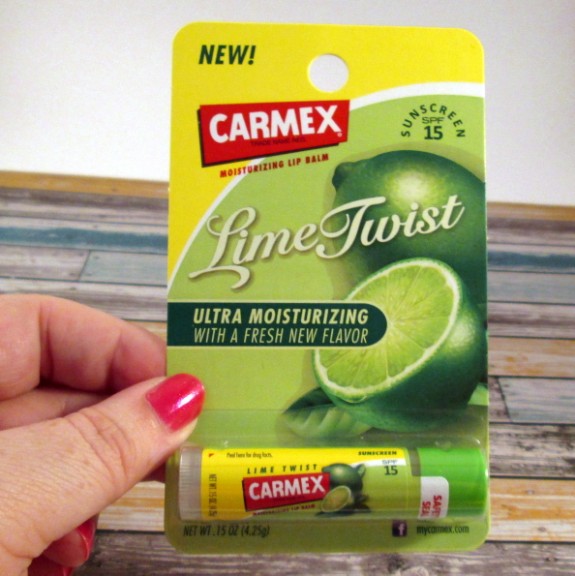 Lime Twist Carmex Moisturizing Lip Balm – At first, I was sure this was going to be my absolute favorite. Then I tried it, and it was awful. Maybe my expectations were too high, but the citrus of the lime and the kind of menthol-camphor taste of the traditional formula were not a good combo. Maybe it's something that has to grow on you.
All of the Carmex lip products have a broad spectrum sunscreen with a 15 SPF. That's important, because your lips can't protect themselves. It's also water resistant for up to 90 minutes.
Carmex items can be found in mass retailers everywhere and are generally $3 and under.