Yellow Summer Beauty Essentials was inspired by press samples received. It may contain affiliate links.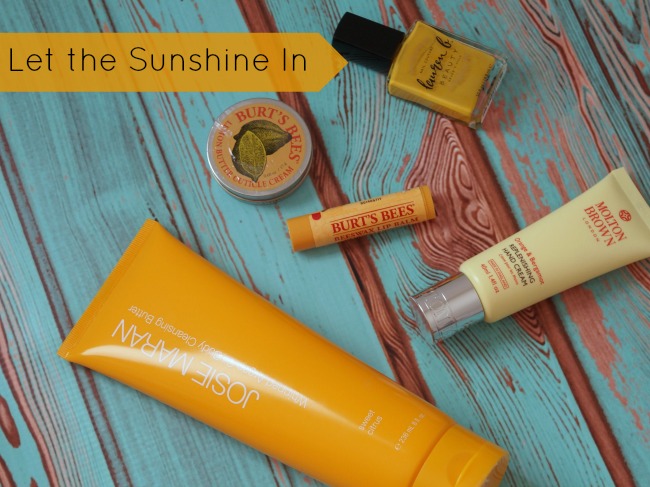 We all know that the Pantone color for 2015 was Marsala. While Marsala is a gorgeous, deep, rich red shade with brown undertones, it doesn't exactly scream "wearable for warmer months!" While we always hear about the color of the year, did you know that Pantone actually releases colors every season? Yep, it's true! The color for Summer 2015 is Minion Yellow.
Hmmm…Minion Yellow. You don't say…
Yellow is such a bright and cheery color, it really energizes just about anything it touches. These are some of our favorite yellow products that are Summer beauty essentials.
Summer Beauty Essentials in Yellow
Burt's Bees Lip Balm – The iconic lip balm brand is still going strong. I've been using Burt's Bees lip balm for more years than I care to admit (almost 20! YIKES!!!) I've always sought out the tins, but am a recent convert to the tube. Oddly enough, I use tube lip balms from other brands, why not Burt's Bees? Around $3.29, just about everywhere.
Josie Maran Whpped Whipped Argan Oil Body Cleansing Butter – Argan oil is commonly referred to as liquid gold. It contains good fats, anti-oxidants, and moisturizes your skin and hair. Josie Maran Cosmetics uses 100% pure argan oil in all of their products, and they feel amazing! Add in the zingy citrus scent, and this body cleansing butter is a real winner. $34.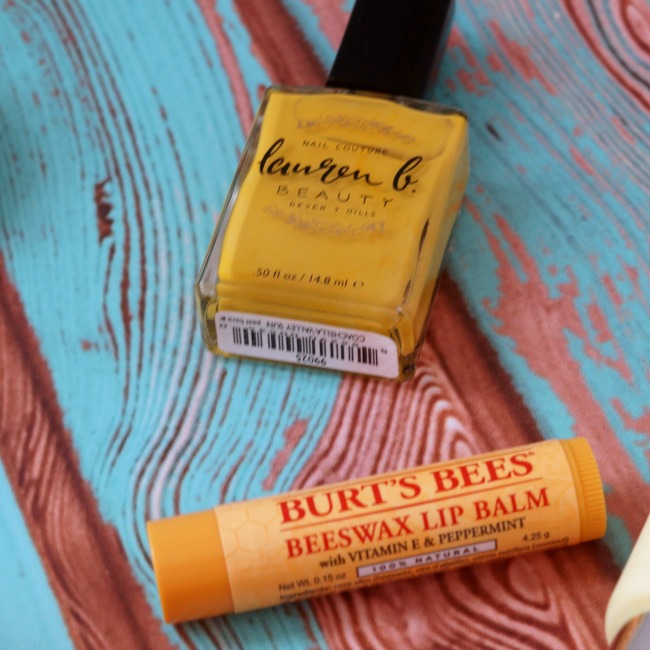 Lauren B Nail Polish – This yellow color, Coachella Valley Sun, is so perfect for summer. It's a gorgeous sunny, lemony shade that's not too acid-y. Great on your toes, but gorgeous on your fingers, too! And the 5 free formula means there's none of the junk you don't want. Plus, Coachella. Palm Springs represent, yo! I used to live in Palm Springs, lol. $18
Burt's Bees Lemon Butter Cuticle Cream – If you're going to be rocking an attention-getting shade of nail polish, you need to make sure that your hands are in good shape. Burt's Bees Lemon Butter Cuticle Cream nourishes your nails and helps moisturize and soothe dry cuticles. $6
Molton Brown Replenishing Hand Cream – As before, attention getting nail colors draw attention to your hands, and you want them to look ahh-mazing! The Molton Brown Replenishing Hand Cream gets the job done! It absorbs quickly and smells heavenly. Plus, your hands are so super soft. $15.
When you add these Minion yellow summer beauty essentials to your routine, you're sure to be the talk of the town. In the good way, of course!