Memory wire wrap bracelets were all the rage a few years ago. Personally, I think they're still pretty great – and plain old pretty! They can be made in just about any theme or colors, and with almost any materials. Even better – they're totally adjustable and can fit basically any size wrist. No more worrying if someone needs a tiny bracelet or a super long one. The memory wire wrap bracelets fit everyone.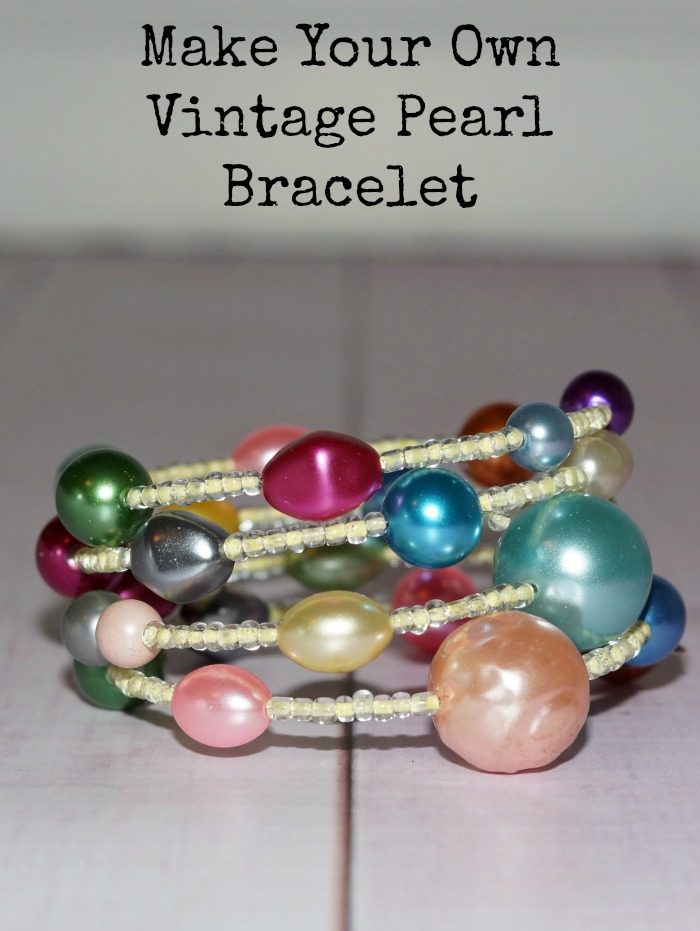 I've chosen to make this memory wire bracelet with vintage pearl beads that date from the 1940s-1970s. I kind of love that time period, and they still look amazing. A little secret – making this bracelet is so easy, I make them while watching tv, because I don't have to pay attention.
How to Make a Vintage Pearl Wrap Bracelet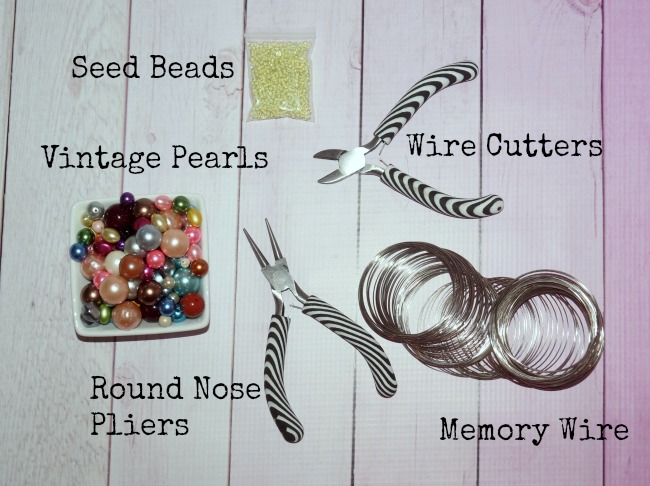 Supplies Needed
Mixed vintage pearl beads
Size 10 or 11 Seed Beads. I'm using a size 10. The bigger the number, the smaller the bead.
Bracelet sized Memory wire – about 4 loops or so.
Wire cutters. You generally don't want to use your good pliers to cut memory wire. Memory wire is very hard and will damage your good pliers.
Roundnose pliers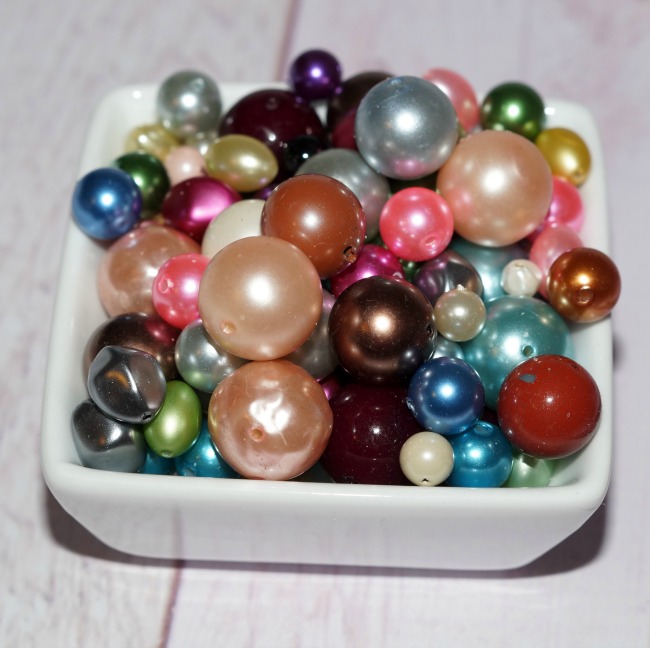 Directions
Cut the desired amount of memory wire off the coil. I like to make my bracelets about 4 loops worth.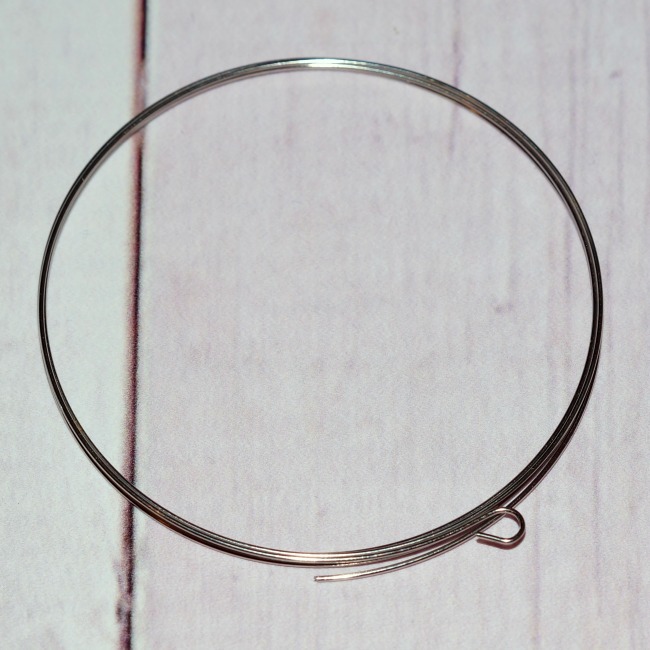 Using the roundnose pliers, make a loop on one end. Make the loop facing out, if possible.
Start threading your beads onto the memory wire. Start with one vintage pearl bead, and then a series of seed beads. Sometimes I use 5 or 10 beads. On this particular bracelet, I used groups of 8 seed beads.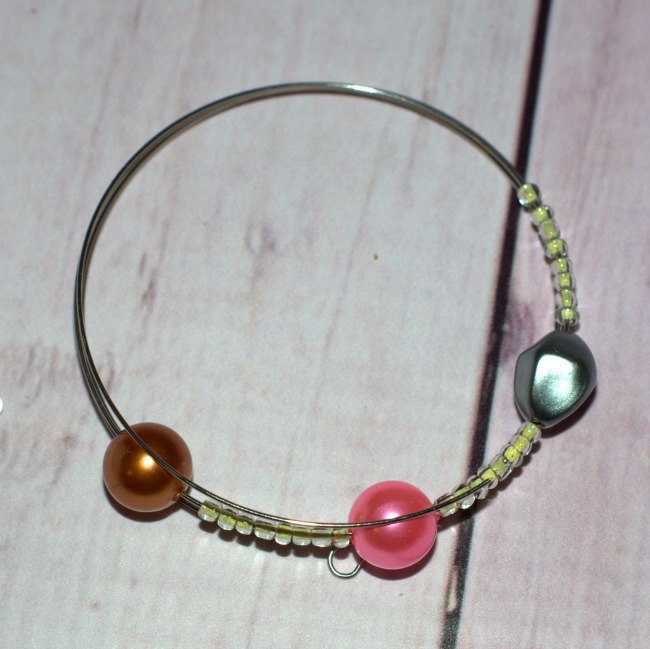 Repeat the pattern of one vintage pearl bead and 8 or so seed beads for the length of the bracelet. I like to use a mix of beads, and grab one at random. It adds to the look of the bracelet.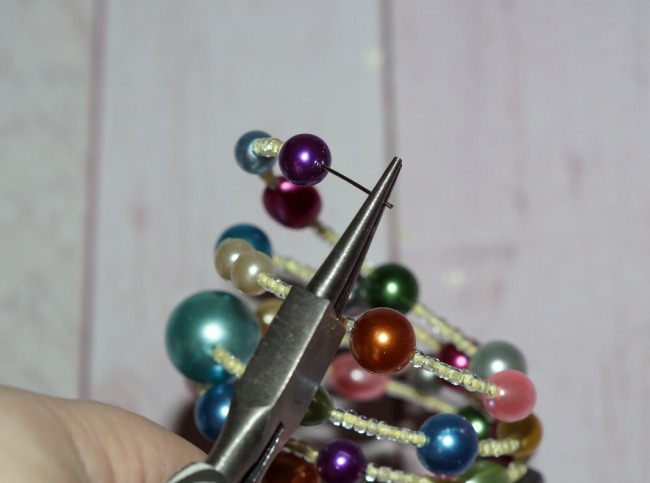 Once you get to the end of your wire, leave between ½ and ¾ inch of space. Make a loop to finish off the bracelet – the same way you started. Don't worry about the end loop being super snug to your last beads. The space will give the beads a little bit of "play room" for the wearer of the vintage pearl wrap bracelet and allow the bracelet to wrap nicely.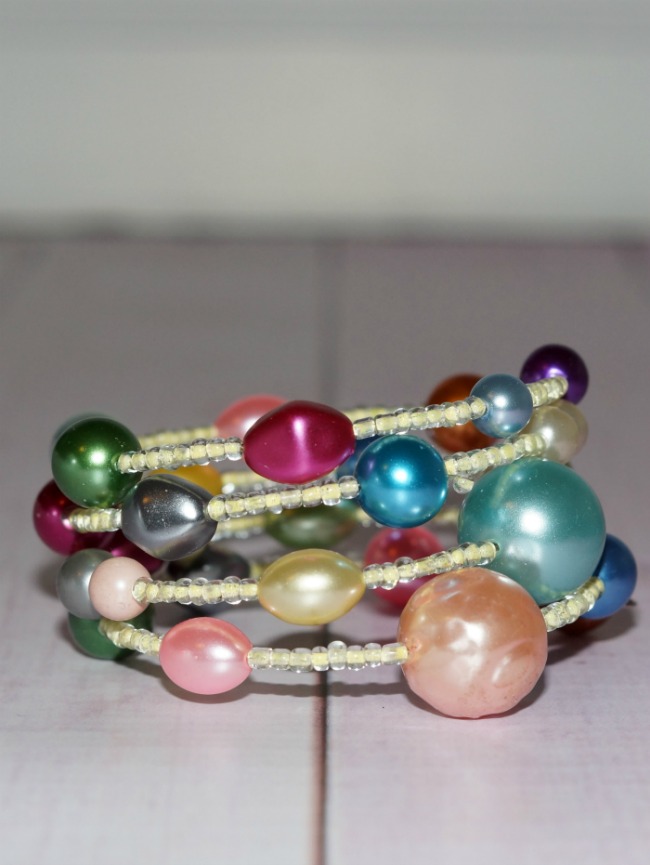 You now have a great vintage pearl wrap bracelet that looks amazing with everything.
Total time: 25 minutes.
Total cost: About $5
For more fashion, beauty and style posts, visit a few of my favorite bloggers: