Spring is officially here. In my area, that means that we'll start having birds' nests in every available building or tree crevice before too long. What better way to celebrate the arrival of Spring than with a great birds nest necklace. These would be an amazing Mother's Day gift, too.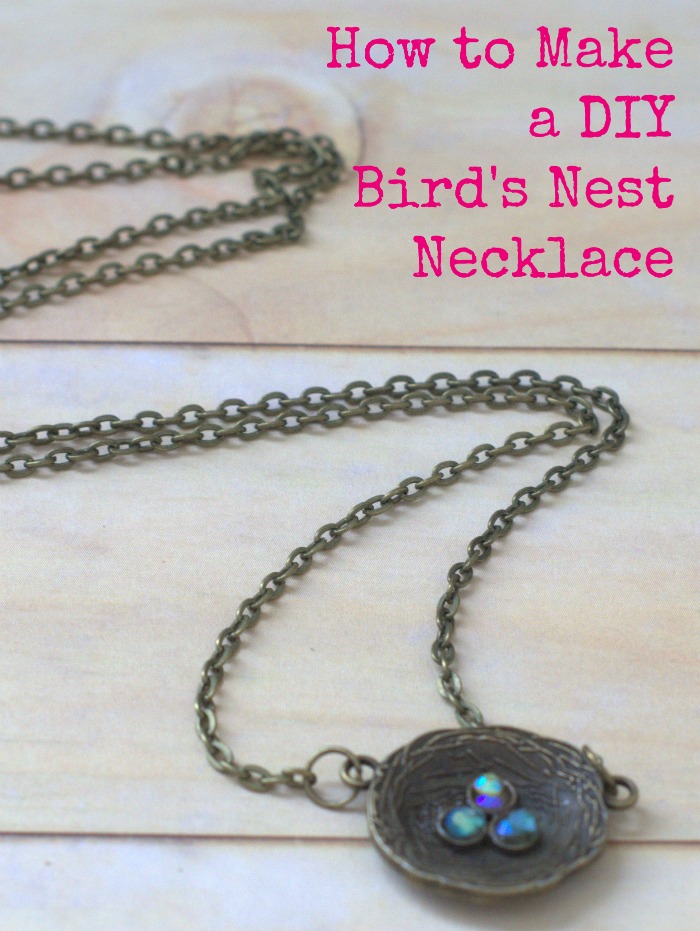 How to Make a DIY Birds Nest Necklace

Materials
Birds Nest charm. This one has space for three eggs, and loops on either side.
Small rhinestones or cabs. I'm using nail art jewels.
Chain – about 24-36 inches
4 4-6mm jump rings
1 12-16mm jump ring.
1 clasp. I like a lobster claw clasp.
E6000. There are other glues on the market, but I find this one works the absolute best for this type of project.
Wire cutters
Two pairs of pliers
Toothpick
Directions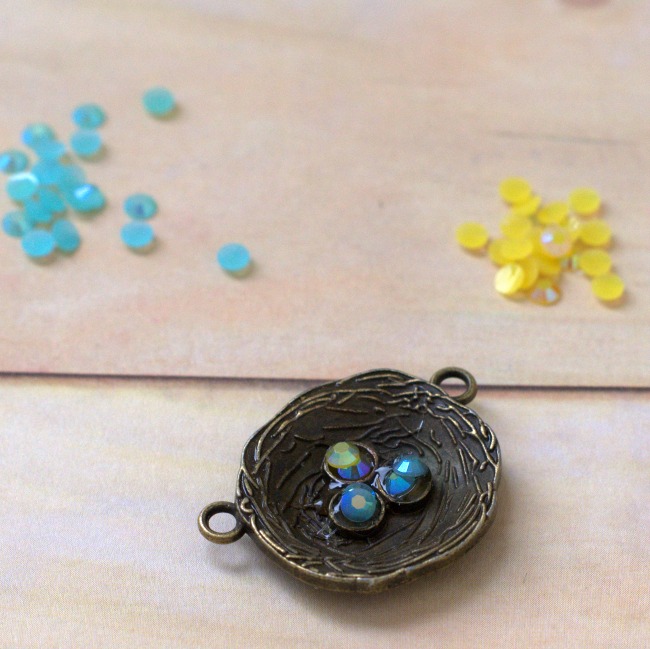 Place a small dab of E6000 in each of the three egg spots in the nest charm. You may want to use a toothpick to do this. Add your jewels. Since the nail art jewels are a little on the small side, I put two in each spot, and sort of stacked them on top of one another. Set aside.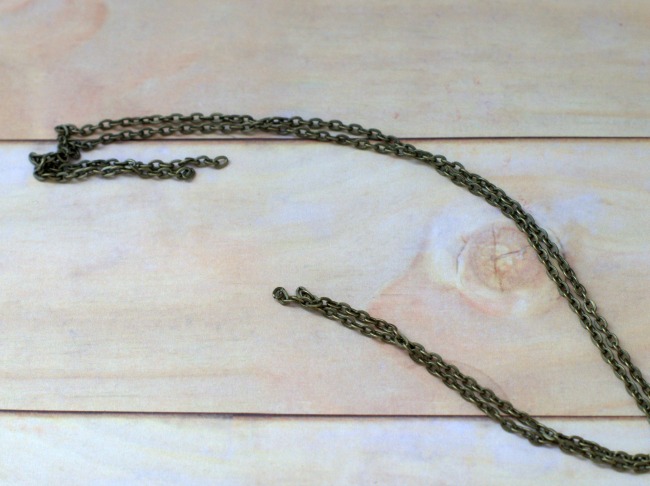 Take your chain and determine how long you want your birds nest necklace to be. Cut your chain to that length, and save the rest for another project. Now, cut the chain for your birds nest necklace in half.
Open a small jump ring and place one end of your chain and the clasp on the jump ring. Close the jump ring. Remember to open and close jump rings with a twisting motion, not a pulling apart and pushing together motion.
Open another small jump ring, and add one end of your other piece of chain and the large jump ring. Close the jump ring.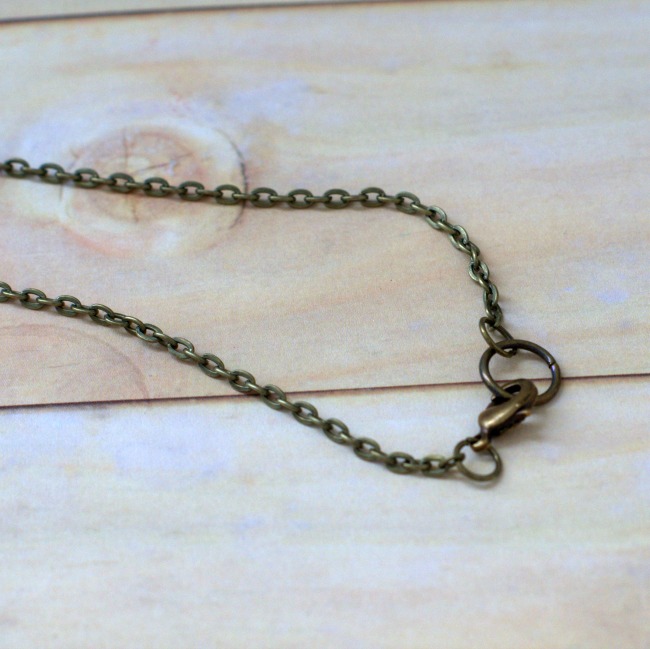 Hook the clasp to the large jump ring. You should now have one long piece of chain.
Open another small jump ring and attach it to one of the ends of the chain. Attach to one of the loops on the birds nest necklace charm. Repeat for the other side, taking care not to twist the chain.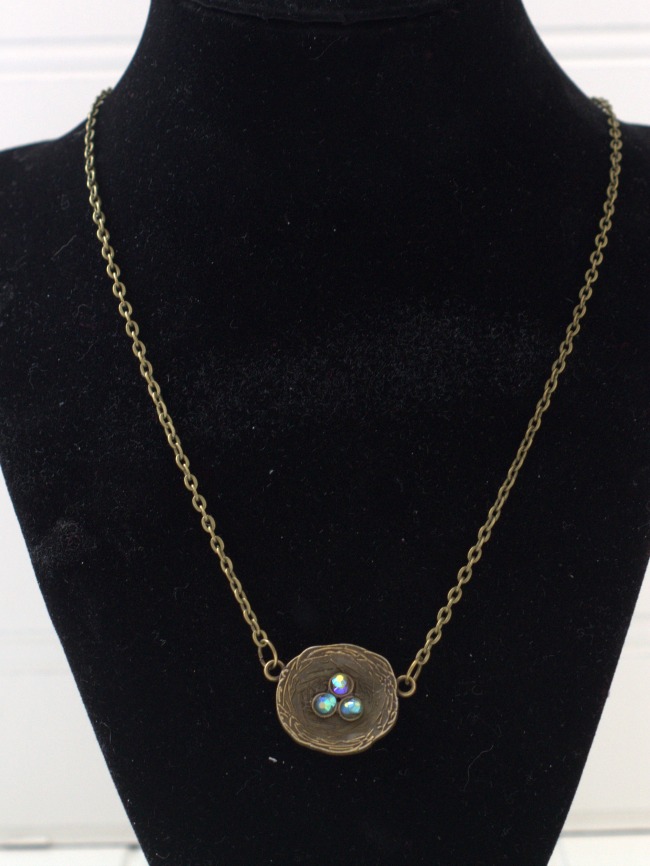 You now have a fabulous Birds Nest necklace that was quick and easy to make. You'd pay $25+for this in a boutique. You can make your own Birds Nest necklace for about $2.50 – $10, if you have to buy the glue.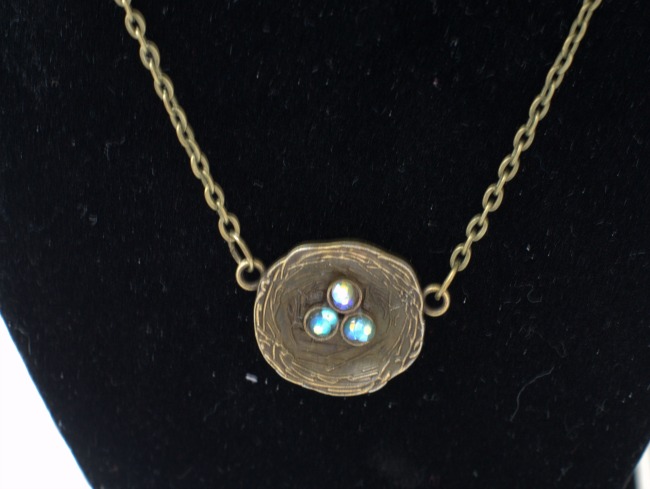 For more fun Easter/Spring ideas, visit a few of my favorite bloggers: