One of the best parts of the holidays is getting dressed up and all decked out. Going out? Glitter makeup it is!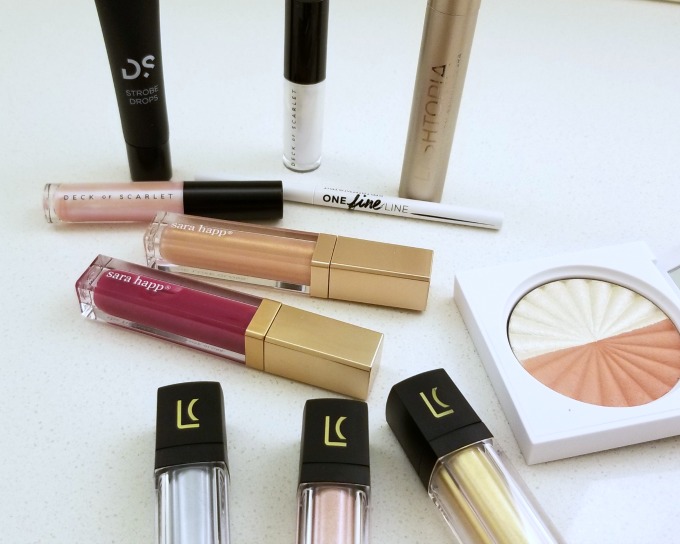 It doesn't matter if it's to the store, a casual get together at a friends' house, or if you're going to a New Year's Eve Ball. You want to look amazing, and you're going to sparkle. I am here for it. We've gathered some of our absolute favorite makeup items that will get you glowing, sparkly, and shimmering right on into 2020.
Our Favorite Holiday Makeup Picks
The best part is that a lot of these aren't even holiday editions. A few are, sure. But most of of these holiday makeup picks are available year round as part of the normal collections.
Editorial samples were provided. Links may be commissioned.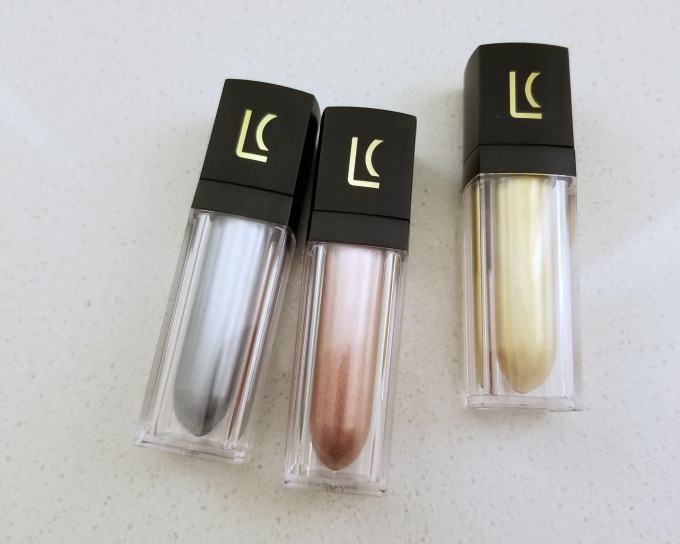 Lucky Chick Eye Jewels
The holidays are all about glitz and glamour. Let Lucky Chick help you out with your eyes. Their Liquid Eye Jewels are a liquid eye shadow that's ready to sparkle and shine. It gives a gorgeous metallic shine and glimmer that's practically irresistible. Liquid Eye Jewels are a great way to showcase the windows to your soul, and also make a fabulous highlighter. Use a light touch for subtlety, or full strength for a KAPOW! Kinda look. They're easily blendable into a shimmery finish when wet and stay put when dry.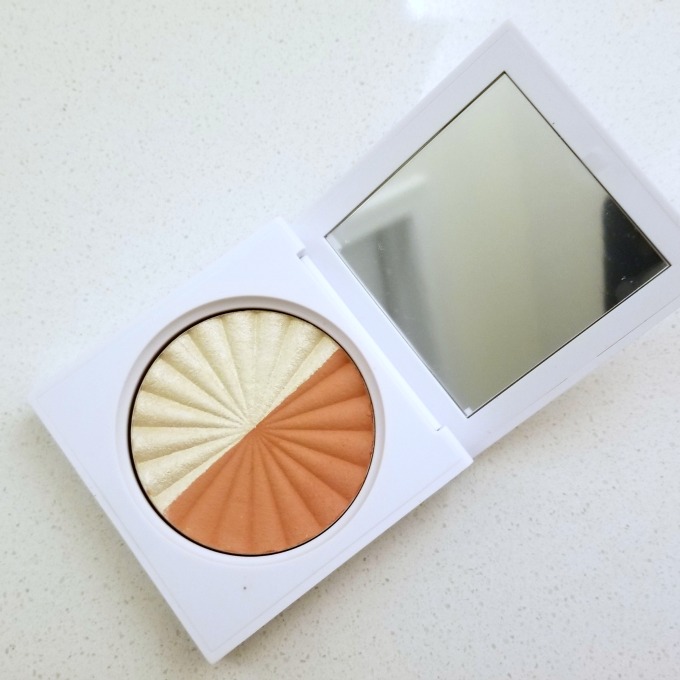 Ofra Highlighter
Holiday makeup collections are one of my favorite things about the season. Ofra's Snowed In collection is all designed around a cozy cabin. With gorgeous lippies, fabulous blushes, and gleaming highlighters, you can't go wrong. Plus, you'll reach for these gorgeous items all year round. Snuggle Up is half highlighter, half blush and 100% fantastic. Consisting of Bellini Blush and Star Island Highlighter, it's perfect for most skin tones. And the highlighter? It has a blinding gleam. Oooh yes.

Sara Happ Lip Slip
A great lip elevates any look – from daytime casual to out on the town and Lip Slip from Sara Happ is the perfect choice. Sara Happ is known for their amazing lip products, and Lip Slip is their fantastic lip gloss. It's a moisturizing lip color that's not sticky. It feels good on your lips, and the colors are gorgeous. I'm kind of in love with the Rose Gold, as it's the perfect no makeup makeup look. And the fuchsia lip gloss is perfect for a bold lip color.

Bare Minerals Dream Eyes
Bare Minerals has always been one of my favorite brands. In fact, I wore the line pretty much exclusively for close to 15 years. Nowadays they have a lot more options than their traditional loose mineral makeup. The Dream Eyes Kit has a Gen Nude Metallic Liquid Eyeshadow in Golden Topaz, Lashtopia Mega Volume Mascara, and One Fine Line Micro Liner. The Lashtopia mascara made me look like I had false eyelashes on. It's the perfect kit for your holiday eye looks.

Deck of Scarlet Holo Glam Kit
There are times you want to really pump up the shimmer. That's what Deck of Scarlet's Holo Glam Kit is all about. Consisting of Liquid Glitter in Galactic, Supernova Lip Shine in Halo, and Strobe Drops in Ultraviolet. The Liquid Glitter is perfect for anywhere you want some shimmer and shine. It's easy to control with the doe foot applicator, and dries quickly. It's also very fine, and stays where you put it. The Strobe Drops are a little more difficult, as they come out fast. Dab on where you want a blinding highlight or some added pizazz. Both of these have a slight purple interference undertone. Finish the look with Supernova Lip Shine. It's a fantastic lip topper for a matte or flat shade. It has a slight pink shade but reads neutral over something else.
Aren't these holiday makeup choices fantastic? Most of them you can work into your normal makeup routine, too.
Tell me – have you tried any of these items? Which would you want to try?