Hawaiian Tropic Silk Hydration items were provided for editorial purposes.  All opinions are my own.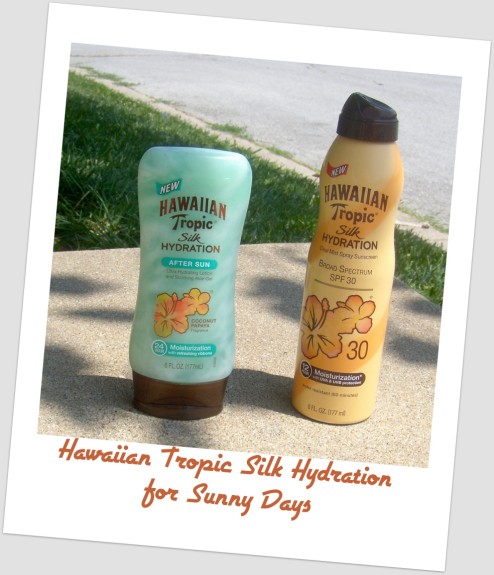 One of the things that I always preach about is wearing sunscreen when you're outdoors.  Welll…one day last week, I went outside and didn't apply sunscreen.  I hadn't planned to be out for very long, so I didn't really think it would be that big of a deal.  My few minutes turned into almost 2 hours, and a pretty bad sunburn.
Since I'm super fair – very pale, freckles, red hair, the works! – you can imagine how this was.  Luckily, I remembered that I had some after sun treatment from Hawaiian Tropic.  The Hawaiian Tropic Silk Hydration After Sun lotion helps to nourish your skin after a day in the sun. Combining a moisturizing lotion with the cooling aloe gel is just what your skin needs. The coconut papaya fragrance is rather pleasant as well. It's fresh and slightly tropical without being overwhelmingly coconut-y.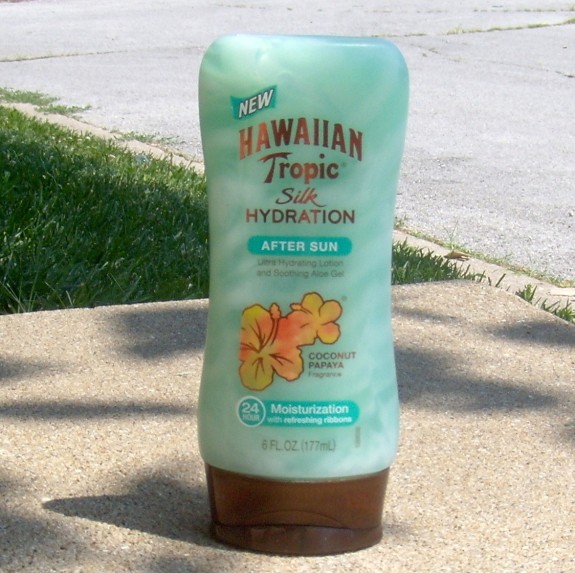 I'm not sure what the magic ingredient in the Hawaiian Tropic Silk Hydration After Sun lotion is, but whatever it was, it took the sting away from the sunburn. It seemed to release the heat and is the pain from my sunburn.
The next time I went outside for more than just a minute, I was sure to apply sunscreen. I went with the Hawaiian Tropic Silk Hydration clear mist sunscreen.  This sunscreen has an aerosol mist for easy application. With broad spectrum SPF 30 protection, I was pretty sure I'd be okay.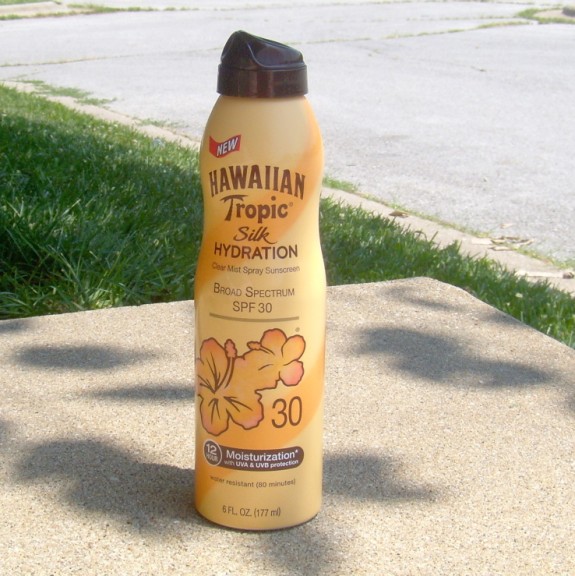 Some aerosol mist sunscreen leave a sticky residue on your skin. Not so with the Hawaiian Tropic silk hydration sunscreen. It the canisters sprayed a fine mist that absorbed quickly with a pleasant scent. As a bonus, it's water resistant for up to 80 minutes. That means it's not going to sweat off on hot summer days. The Hawaiian Tropic silk hydration clear mist sunscreen also has 12 hour moisturization properties. You can't beat that!
The Hawaiian Tropic Silk Hydration clear mist spray sunscreen also has a great light scent. It is somewhat tropical but not overpowering. The sunscreen of my childhood smelled like coconut oil. Remember that?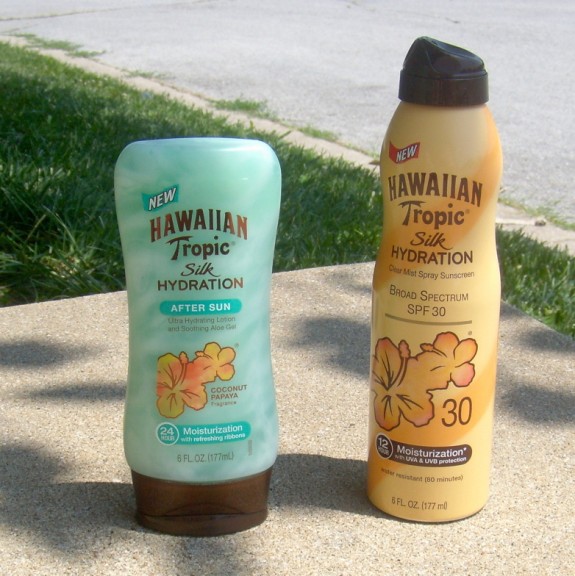 These Hawaiian Tropic Silk Hydration products are a great addition to anyone's beach bag.