Special thanks to ShoeDazzle for sponsoring today's conversation about women's boots for fall.
Recently, ShoeDazzle approached me about working together, featuring some of their really cute women's boots for fall.  Boots?  Shoes?  Um, yeah, I'm totally there. Now, I had seen ShoeDazzle's ads a million times, and knew the basic way the program worked.  I'd even browsed a few styles and thought to myself "oh, those are cute."  I'd never pulled the trigger or signed up for an account though.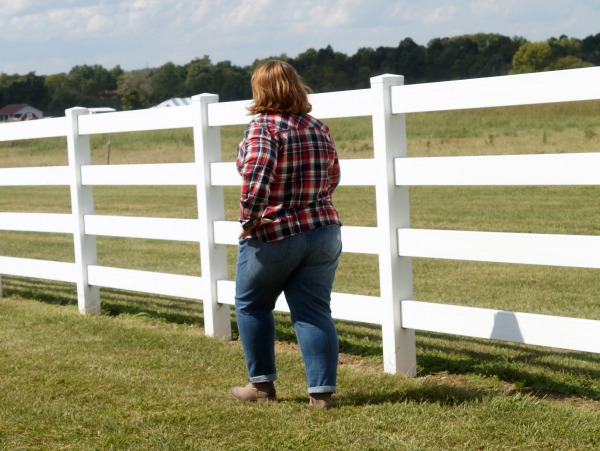 Once I started looking through the site for this post, I just kept having one thought – why did I wait so long?! I picked out a couple of items for an outfit post, and it was on.
I chose the Classic Plaid Pullover.  It's the perfect tunic for fall, and pairs great with skinny jeans or leggings.  It has a bit of the western flair, but with a totally chic touch.  The other item I chose was the Ceci boots.  They're a low boot that also has a modern western styling.
As you can see, I paired the Classic Plaid Pullover and Ceci boots with some a pair of distressed boyfriend jeans. I was so excited to see that ShoeDazzle had plus sized clothing options.  There's some really cute stuff, and I've already scoped out some other additions to my wardrobe. I'm coming back for you guys, I promise!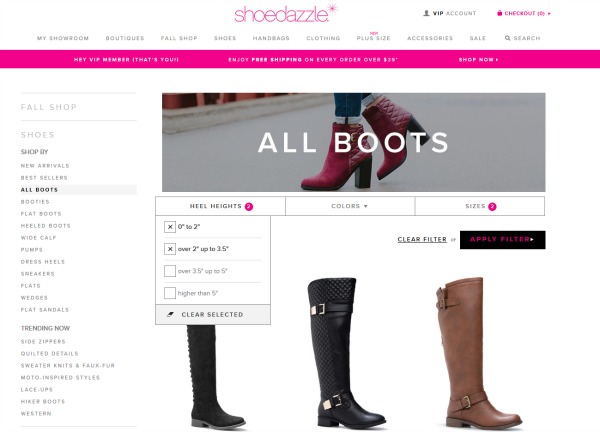 The best part might be that it was so easy to find what I wanted on the ShoeDazzle site.  There are so many parameters you can enter to narrow the choices down, that I didn't have to wade through items I already knew I wasn't interested in. I was looking for women's boots with lower than a 4-inch heel, in my size, so that's what I selected.  BAM!
The worst problem?  They have so many great styles that I had difficulty narrowing down my choices.  It's a good thing that their prices are so reasonable, and you can have a ton of different on trend shoes on a budget that's reasonable.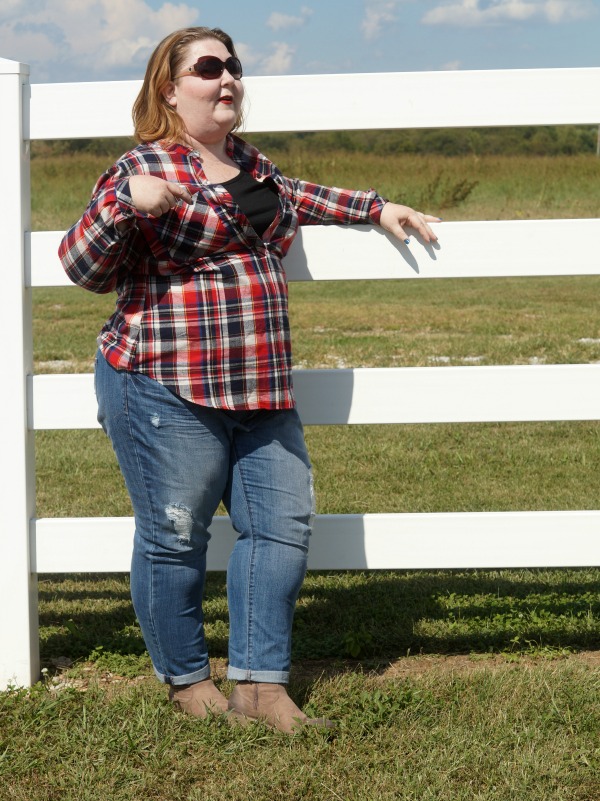 One of the other features on the website that I really liked were the reviews. People seemed to be pretty truthful, and you could rate if the item felt just right, too large, or too small.  In my personal experience thus far, those ratings seem to be spot on.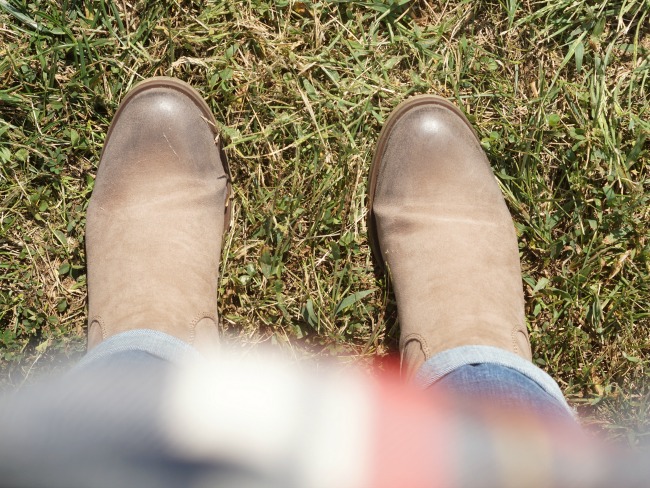 I have to say, I was impressed by the quality of the items, too. The Ceci boots were comfortable to wear for long periods of time. I had no problem getting my feet into the shoes, or getting them zipped up.  The Classic Plaid Pullover is going to amazing when the weather cools down a little more.
Right now, ShoeDazzle is running a great promotion.  Sign up for VIP, and get your first style for $10.  They have really reasonable shipping that's pretty fast.  And if your order is over $39, you get free shipping, too.  You can't beat that.
Tell me – Have you ever purchased from ShoeDazzle?