Thanks to Bogs for sponsoring this post.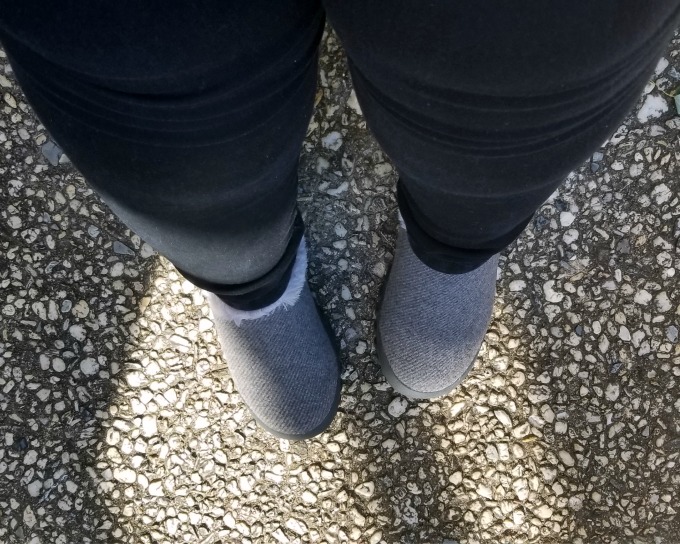 I don't know about where you live, but it's kinda like we skipped fall. Temps went from being in the high 80s and low 90s straight to th 40s. Brrr…I made the mistake one day of wearing a pair of canvas flats, and let me tell you – my feet were freezing.
Links may be commissioned. Thanks for supporting our site with your purchases!
Sometimes, you need a great winter shoe that you can just put on and go out. The B-Moc Slip On that Bogs sent me are just that.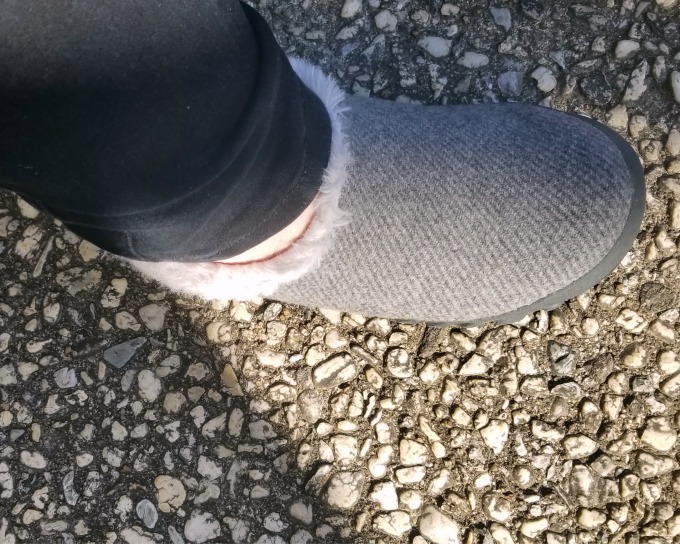 The B-Moc Slip On has tons of great features. First, I am a sucker for a clog shoe, and these have a great clog styling. The little bit of a lip on the back helps keep these on your feet. You won't be accidentally walking out of them.  Second, the faux fur lining keeps my feet warm, while not having to deal with a winter boot.
Now, don't get me wrong. I love love love a winter boot. But sometimes…sometimes you just want to put your shoes on and go. These also have amazing traction to keep you from slip sliding around on ice.
Even better, the B Moc is waterproof. Yes, you read that right. Designed to go out into the elements, they'll still keep you dry. And these shoes are comfort rated to -22F. Yes, that's negative 22 degrees.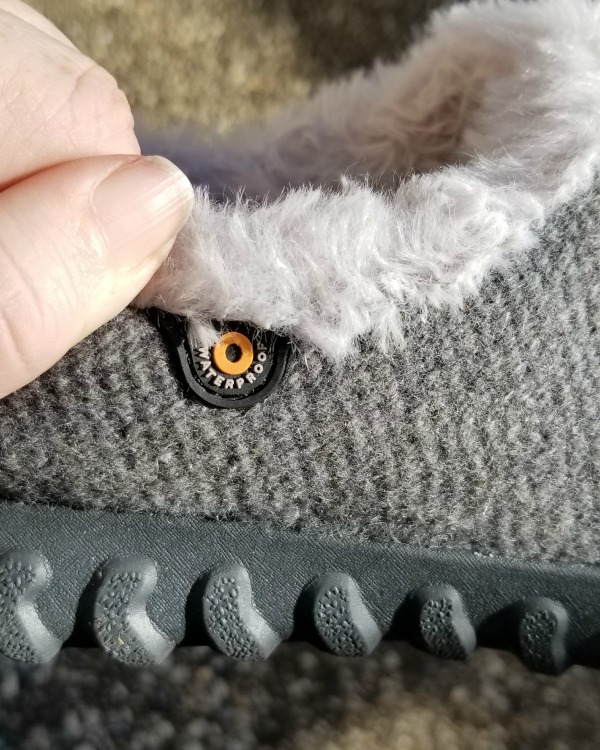 Bogs Footwear has a few things that they've incorporated into their shoes, and the B Mocs are no different. With Bogs Max-Wick sweat wicking technology, your feet will always be at the right temperature. Not only that, but they also have Dura-Fresh bio technology to help with odor control. That's a great 1-2 punch to knock out swampy shoes, and keep them fresh. B Moc also has rebound technology in the soles. This gives you a great cushiony step, but also helps to support your foot, and reduce fatigue.
These would make a great travel shoe. They're easy on-easy off for going through airport security, or you can kick 'em off in the car and slip your shoes right back on when it's time to get out. Plus, they're comfy as heck and would do well with different climates.
If you're looking for some new shoes for the colder weather, check out B-Mocs. You won't be disappointed.