Special thanks to Creative Recreation for providing one of our must have pieces for Spring + Summer. The Boccia slip on shoe in Rose Gold.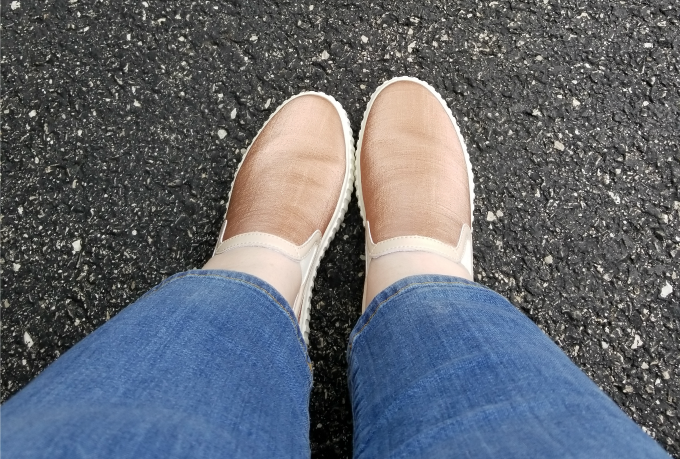 If you've been around here any length of time, you know that I love a good shoe. For me, part of what makes a good shoe is a fun shoe. It still has to be wearable, though. Creative Recreation is very much on the same page as me when it comes to this concept.
Creative Recreation makes really great shoes in amazingly fun color combos. We're checking out the Boccia Rose Gold Nude slip on shoe today, which is a fab shoe for spring and summer.
Now, we all know rose gold is hot. It's been in the spotlight for a little while now, but the color is starting to make its way into clothing from major manufacturers, as well as soft furnishings and home goods.  Creative Recreation was ahead of that curve, though. The Boccia Rose Gold Nude slip on has been seen on the streets since last fall, and shows no sign of slowing down.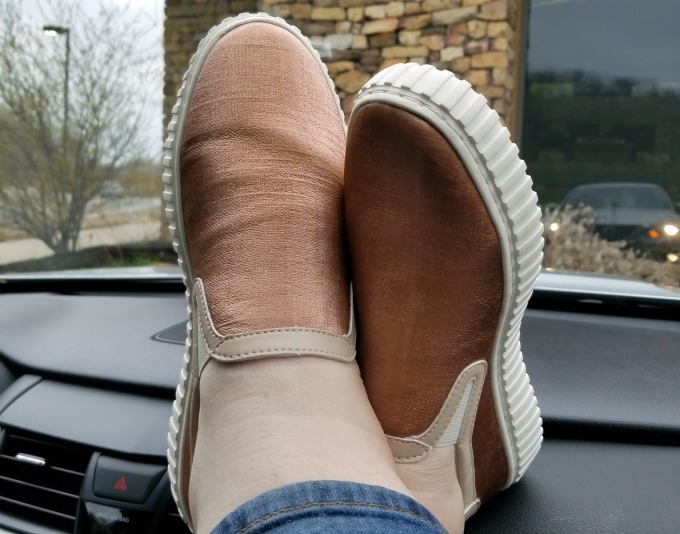 The shoe looks like a classic slip on, but has a totally modern styling. The vamp comes up a little higher on the foot than the slip on sneakers we traditionally think of, and the elastic gore is slightly smaller. These lend to a more modern and sophisticated, and slightly less skatepunk aesthetic.
And then when you add the metallic rose gold to that look – wowza! The rose gold is metallic, but it's not overbearing or garish. It's a gorgeous shade that has a little bit of shimmer and sparkle, and works for anyone from 12 to 112.
The Boccia has a bold sole, but they still manage to be really lightweight, yet sturdy. They're comfortable for walking, and will look great with a dress, shorts, or capri pants.
You can get the Boccia direct from Creative Recreation, or at better shoe stores all over.