I love Michael Kors. I always have. I think it's the somewhat clean lines and sort of easygoing, casually chic style that appeals to me. Effortless elegance is always going to be in style, and I think that's part of the reason Michael Kors has been around so long.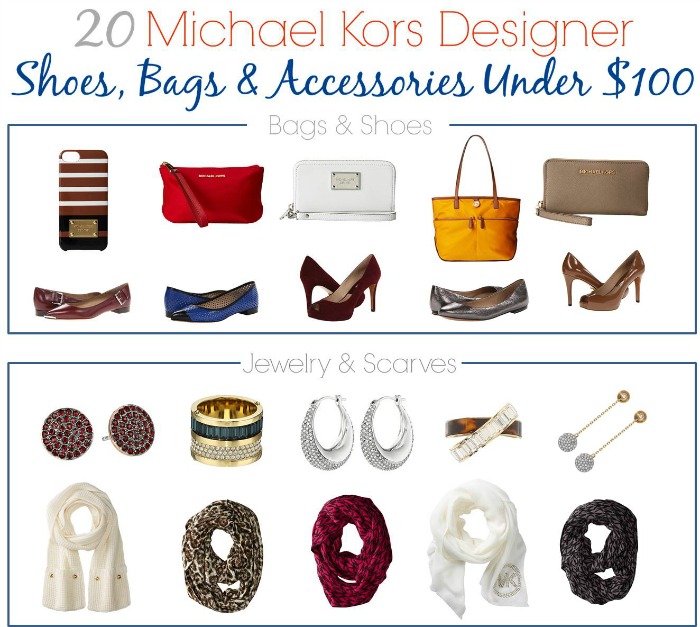 Even though I really like the Michael Kors aesthetic, I can't always justify the prices. I figure you guys are the same way. If I can get a deal, all the better for me. Check out this list of Michael Kors accessories that are under $100. Mmmhhhhmmm… Shoes, bags, and scarves! OH MY!!
Michael Kors Accessories that are Under $100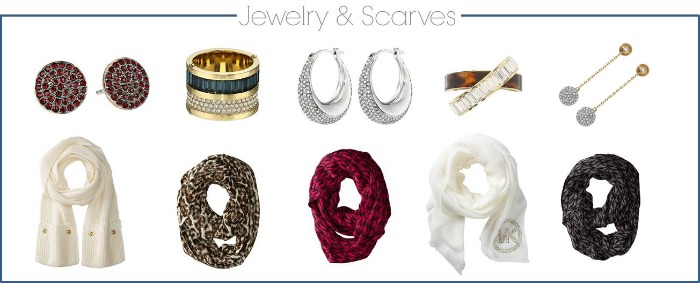 Scarves
Jewelry

Shoes
Okay…soooo…of the 5 styles we selected, one has sold out and 2 others have had a price increase since putting this together. They're still right around $100, so I'm including them. Buuutttt…I'm adding some bonus styles that aren't in the main images.
Bags & Phone Cases
What are your favorite Michael Kors accessories that are under $100?