Some Fashion and Beauty Must Have Items for Fall were provided as samples.  Regardless, we still believe that these are some of the must have items for fall.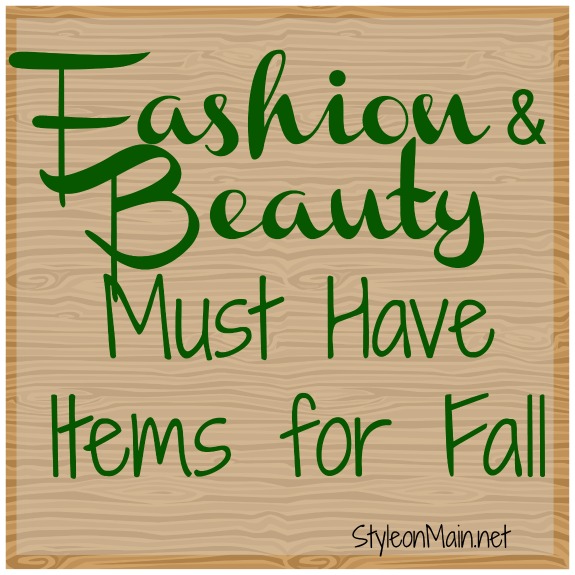 Fall has finally set upon us.  Yes, we've been invaded by pumpkin flavored everything for a while, but the weather has finally turned cooler and the leaves are starting to change color. It's time to go through our closets and swap out some pieces.  These are Style on Main's must have items for Fall 2013.
Fashion Must Have Items for Fall 2013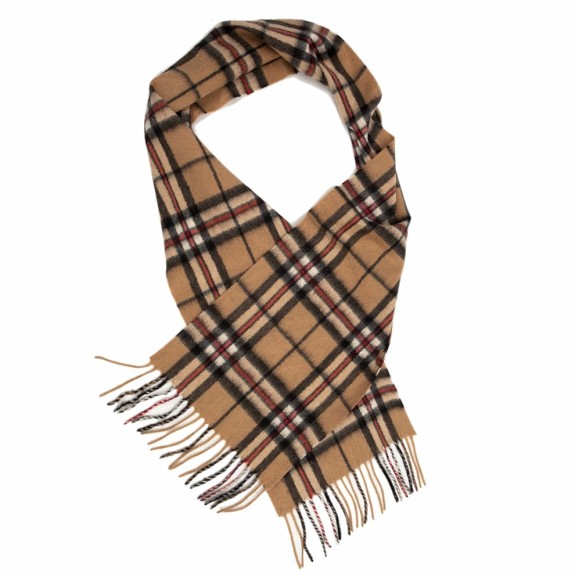 Scarf
Cooler weather means one thing.  Layers!  Scarves are coming out everywhere you look, too.  Lightweight ones, heavy ones, knitted or crocheted ones, they're all over!  Of course, a scarf is a fantastic way to update your wardrobe quickly and easily.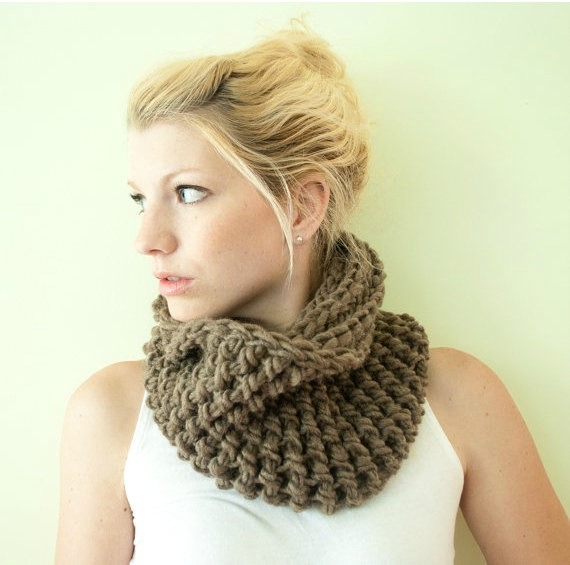 Chunky Cowl
A chunky cowl is the perfect thing to keep you a little bit warmer.  Bundle up with your coat to keep the wind out, or wear it with just a sweater on days that are warmer.  A good cowl can be worn in about a million different ways, from a hooded scarf to a shrug to a wrap.  This particular one is available on Etsy in a ton of colors.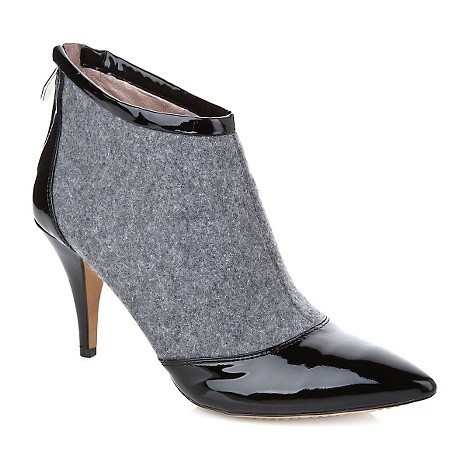 Boots
Boots, boots, boots.  How I love thee!  Fur lined boots, high heeled boots, knee-high boots.  Cowboy boots, shoeties, booties.  You all have a place in my heart, and in my closet.  I adore this pair from Vince Camuto.  They'd be great with pants skirts, or dresses.  And they'd dress up jeans nicely.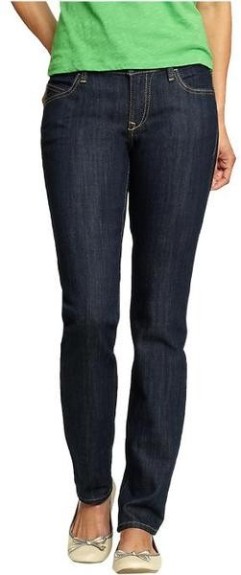 Jeans
Who doesn't need jeans in their wardrobe?  For my body type, the straight leg boot cut style does wonders for me.  I'm a little afraid of the skinny jean trend.  I actually need to get a couple new pairs of jeans and will be shopping sometime in the next week or so.  Hold my hand, and maybe we'll get through it together.  Jeans + Ballet Flats = super cute, too.
Sweater
I practically live in sweaters during the fall and winter season.  Perhaps that helps to explain my static-y hair?  Anyhoo…I love cardigans as layering pieces.  You can change up a whole look by adding a cardigan, and even more by changing the color of your sweater.  A bright purple or yellow cardigan sends a very different message than a black one does.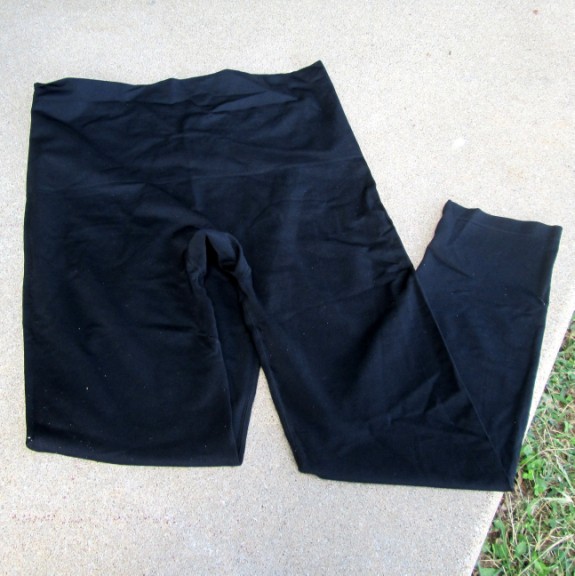 Leggings
I know, I know.  There are two very distinct leggings camps.  I happen to fall staunchly in the pro-leggings camp, as long as their worn the right way.  Leggings are perfect under a long tunic, a dress, or a sweater.  I even think they're cute under a pair of denim cutoffs.  The Slim & Tone leggings by Genie are a great addition to your wardrobe.  They double as shape wear for the trouble zones of your tummy, hips, butt, and thighs.  They're pretty comfortable, too.
Beauty Must Have Items for Fall 2013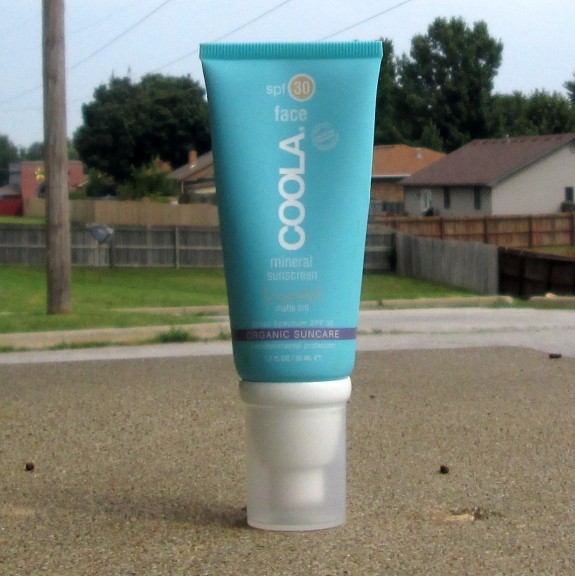 Coola Mineral Sunscreen
People tend to believe that sunscreen is a summer-only product.  In reality, sunscreen is a year round item.  Coola Mineral Sunscreen is a natural BB Cream.  It's lightly tinted, and has a matte finish.  How lightly tinted, you ask?  It blends seamlessly into my milky white skin.  With SPF 30 and broad spectrum UVA/UVB protection built in, how can you resist?  It feels good going on, and gives your skin a bit of a line-smoothing finish.
Hand Cream
My hands & elbows get so dry during the fall and winter.  I also end up getting a lot of hangnails.  A good hand cream is an absolute must.  A couple that I'm really digging lately include Kiss My Face Hand Crème and Sally Hansen Smooth & Perfect Hand Crème.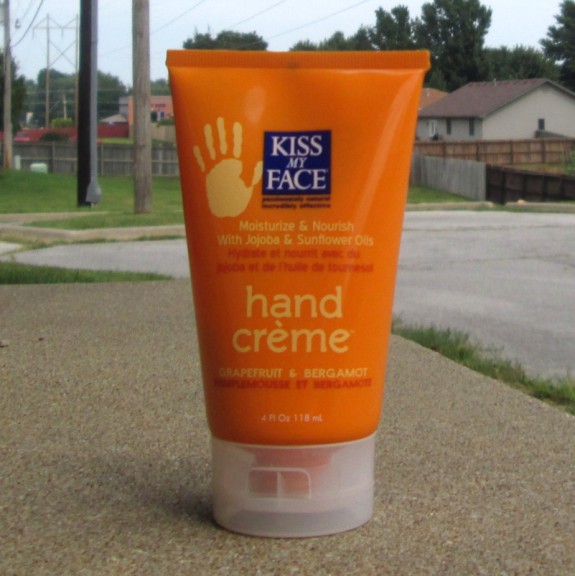 Kiss My Face Hand Crème has a great Grapefruit & Bergamot scent and is made with moisturizing Jojoba and Sunflower oils.  Kiss My Face products never include any parabens, phthalates, artificial fragrances or animal ingredients.  It's also gluten free.
Sally Hansen Smooth & Perfect provides 24 hour protection.  I find that I don't need to re-apply after washing my hands.  It brightens your dull looking skin and has a non-greasy formula.  It's a non-scent scent, too, so it's not obtrusive at all.  I love this as the first or second step of a DIY manicure.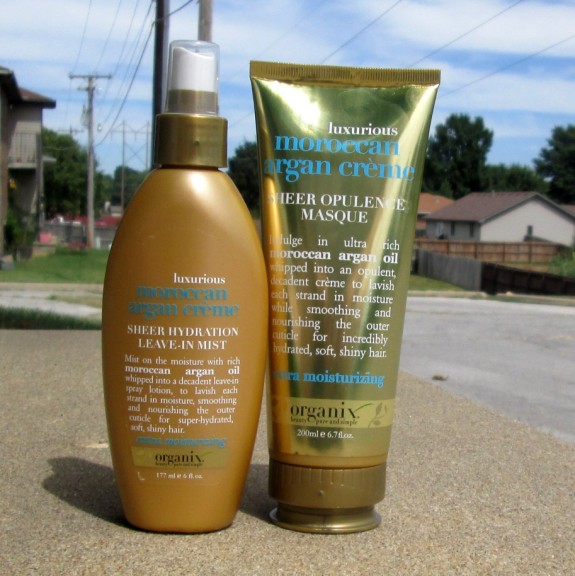 Condition your Hair
I don't know about you, but when fall rolls around, my hair gets dry and full of static.  UGH!  I need a way to tame the flyaways and tame my hair.  I have to admit that on a good day, my hair has a bit of a mind of its own.
The Moroccan Argan line from Organix is a must have for fall.  The Sheer Opulence Masque is a deep conditioning treatment that you leave on for about 5 minutes.  After those 5 minutes, your hair is renewed.  Pair that with the Moroccan Argan Crème Sheer Hydration Leave-In Mist conditioner, and you've got a 1-2 punch for soft, manageable hair.  Even better, these are pocketbook friendly at around $6-7 each.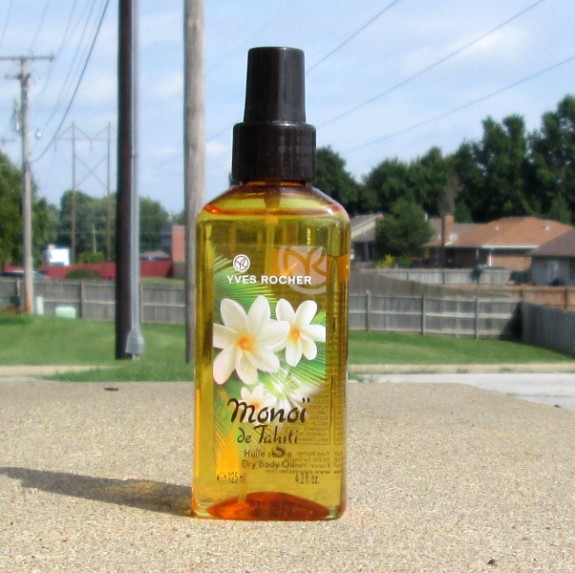 Moisturize Your Skin
Have you ever tried a dry body oil?  I hadn't until last winter, and I have to say – I really like the way it makes my skin feel.  I was afraid of it being greasy or not soaking in, and I don't have those issues at all.  The Monoi de Tahiti dry body oil from Yves Rocher is a great choice.  It smells soo good, sprays in a fine mist, and soaks in quickly.  Plus it leaves my skin moisturized all day.  Lizard legs are not a good look, especially when wearing tights.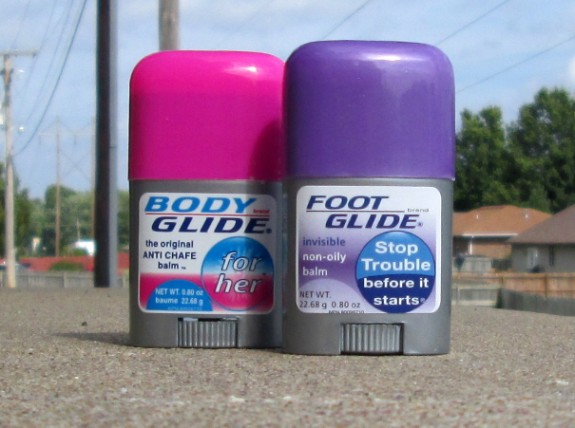 Foot Glide
This stuff is life changing!  You know how when you wear your boots for the first time of the season, and your feet or legs get chafed?  Foot Glide eliminates that.  Totally and completely!  One caveat – I tried it on my foot the first time, and I was wearing slides.  My shoe kept flying off, like I didn't know how to wear shoes or something.  A little bit goes a long way, too.
Hot Huez
The hair chalk trend just keeps on keeping on.  I kind of like it, as I can't color my hair some wild shade due to my job.  Hot Huez allows me to play with this super fun trend without committing to the color change.  A lot of chalk colors only show up in light colored hair, but the Hot Huez show up in darker hair, too.  You can pick the set of 4 up for around $10 all over town.  That's a worthy amount to drop on a trend.
These are a few of our favorite must have items for fall.  What are your must have items for fall?