Must have travel essentials was inspired by items received for editorial consideration.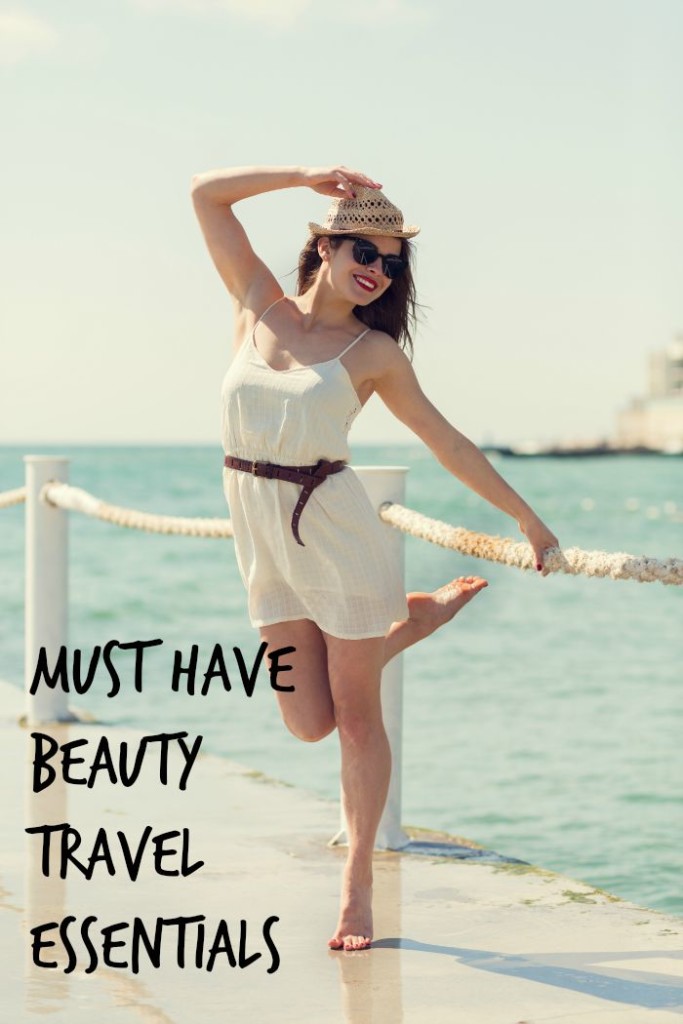 We all like to travel. Get out of your local area, and go see something new. Whether it's a quick weekend trip, a week away, or a month long voyage, there are certain travel essentials that we need to pack. Your favorite hair products that give you the right oomph. That nail set. And a few other items that are total travel essentials.
 Must Have Travel Essentials

Rusk Hair Care Products
Now you can bring along your favorite hair care products, without lugging those big, giant containers of them. Rusk has introduced travel sized versions of their most popular items like Volumizing Mousse, Working Spray and Anti Frizz hairspray.  Or the travel set above!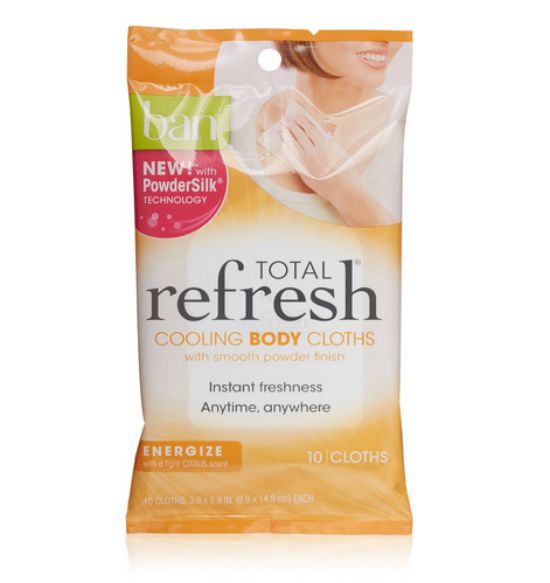 BAN Total Refresh cloths
I was recently in New Orleans, and hooo boy. Lemme tell ya, it was hot as Hades there. These BAN Total Refresh Cooling Body Cloths would have come in handy. A package of 10 comes in a small, discreet dispenser package. They have a lovely light scent and a nice, powdery finish that makes you feel less icky.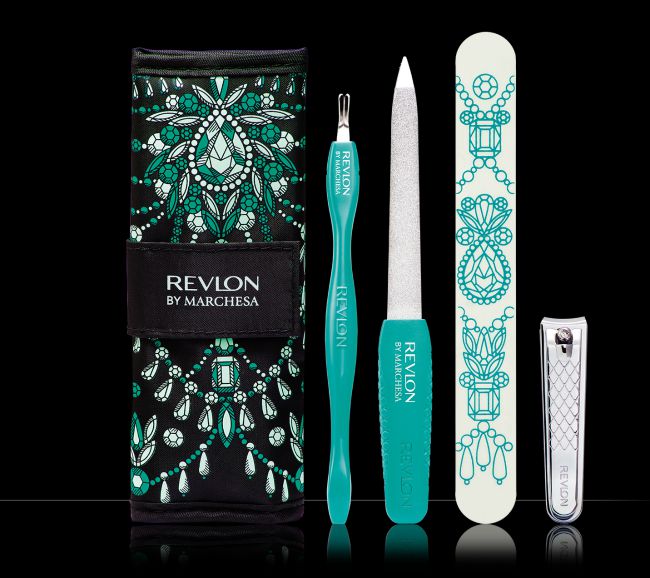 Marchesa Revlon Manicure Kit
Don't you hate it when you're out and you break a nail? Or you realize that a nail has a catch in it, and you want to take care of it? This manicure kit is such a great item to pack in your travel bag. Consisting of a buffer, a nail file, nail clippers, and a cuticle tool, all in a nice carrying case. Runs about $8.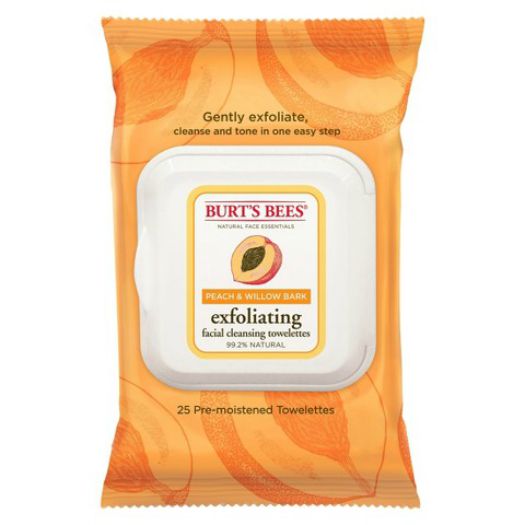 Burt's Bees Exfoliating Facial Cloths
Cleansing cloths are so convenient, especially when you're on the go. The Peach and Willow Bark exfoliating cloths feel extra good when you're traveling. They feel like they're getting that layer of city grime off of you. That's why these cleansing cloths make my list of travel essentials. There's some controversy about whether cleansing cloths are good for your skin, but I haven't experienced any breakout issues.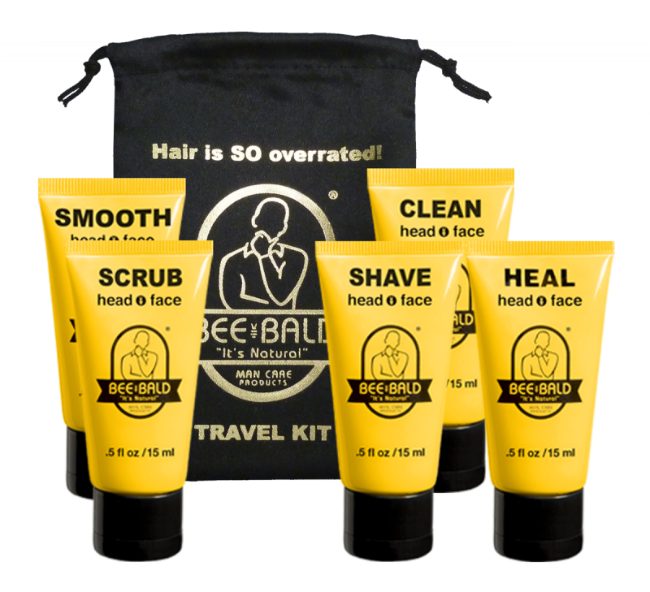 Bee Bald
Don't forget the fellas. They need some great products, too. Bee Bald has five products that are simply named – Clean, Shave, Heal, Scrub, and Smooth. It's a full suite of travel essentials that your guy needs to get ready to face the day. Plus, they come in a TSA friendly set, so you're good to go!
Sooo…tell me.  What are your must have travel essentials?