Students, and young adults, have a lot on their minds. They have homework, and relationships, and final exams, all while trying to fit in, find their inner selves, and set a path for the future. Sounds exhausting already.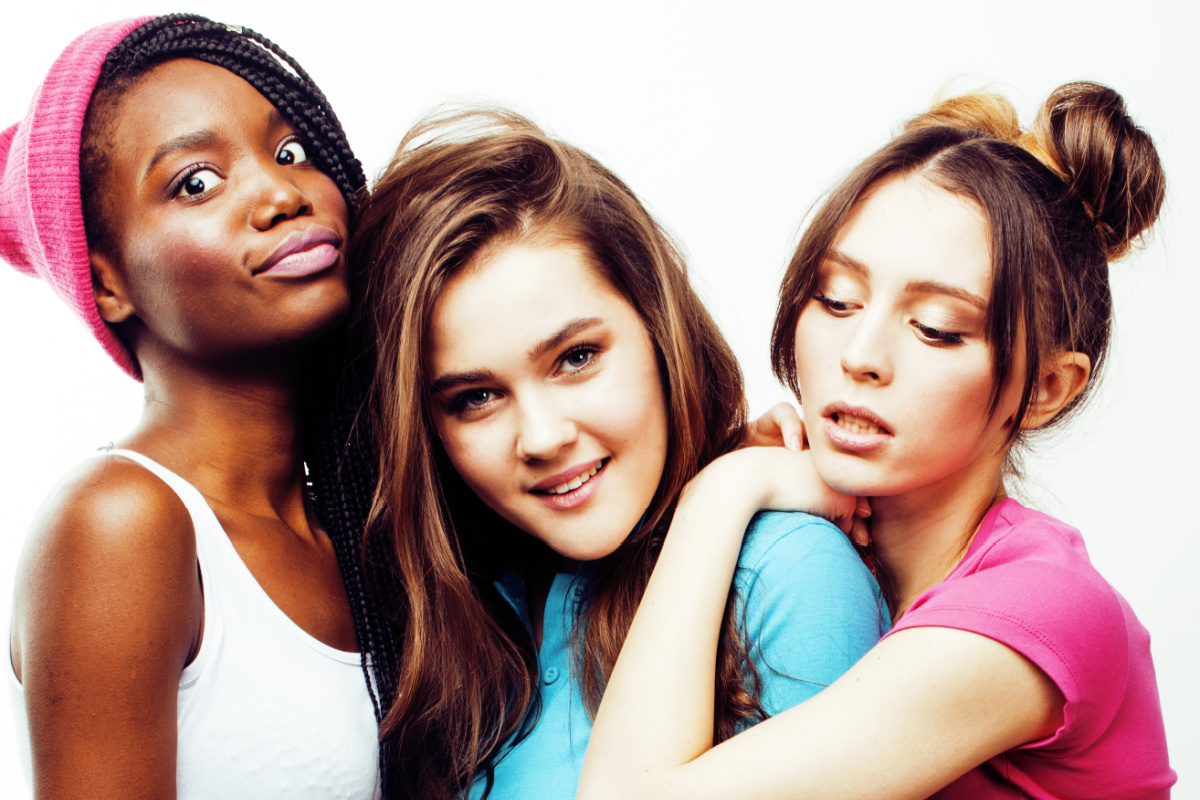 However, there is always time for a little bit of makeup. At least it can help you hide your exhaustion and make you feel confident and beautiful – not that you need much help there. Here are a few simple makeup tips for students that are considering exploring makeup for the first time.
Use a cleanser
Let's start with the obvious. The best beauty is your natural beauty. Great makeup starts with good skincare. It's important to take care of your skin. The best way to do this is with a great skincare routine. Healthy, radiant, and clean skin is already quite an advantage when it comes to makeup, and is often a privilege.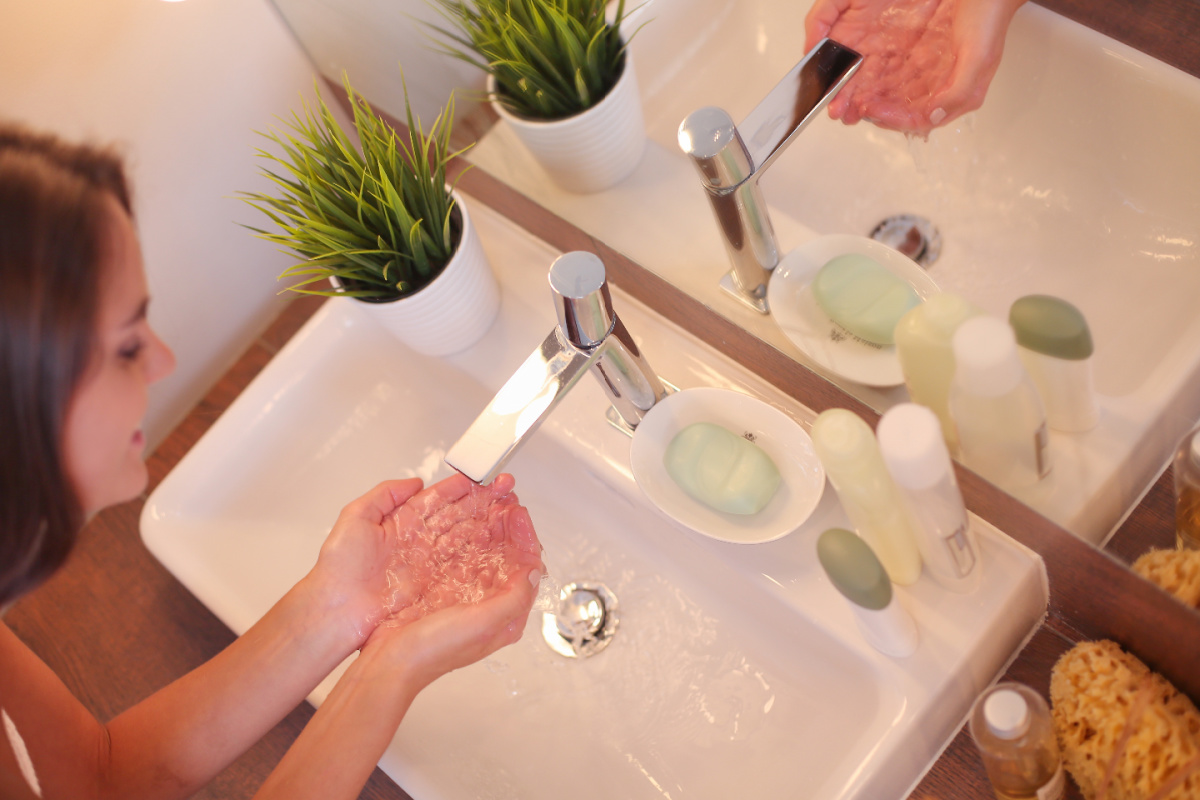 Start your beauty routine with a good cleanser. It's best to use it twice daily – in the morning and in the evening. But, if you can only do it once a day, try to make cleansing your skin part of your evening routine, before going to bed. A cleanser will help remove any remaining makeup, as well as dust and other urban toxins, from your skin.
Make sure to use only gentle cleansers like a cleansing balm, oil cleanser, or a foaming cleanser. There shouldn't be any harsh particles. These harsh particles are most likely to cause micro damage, like scratches, to your skin, which can lead to scarring and other skin issues.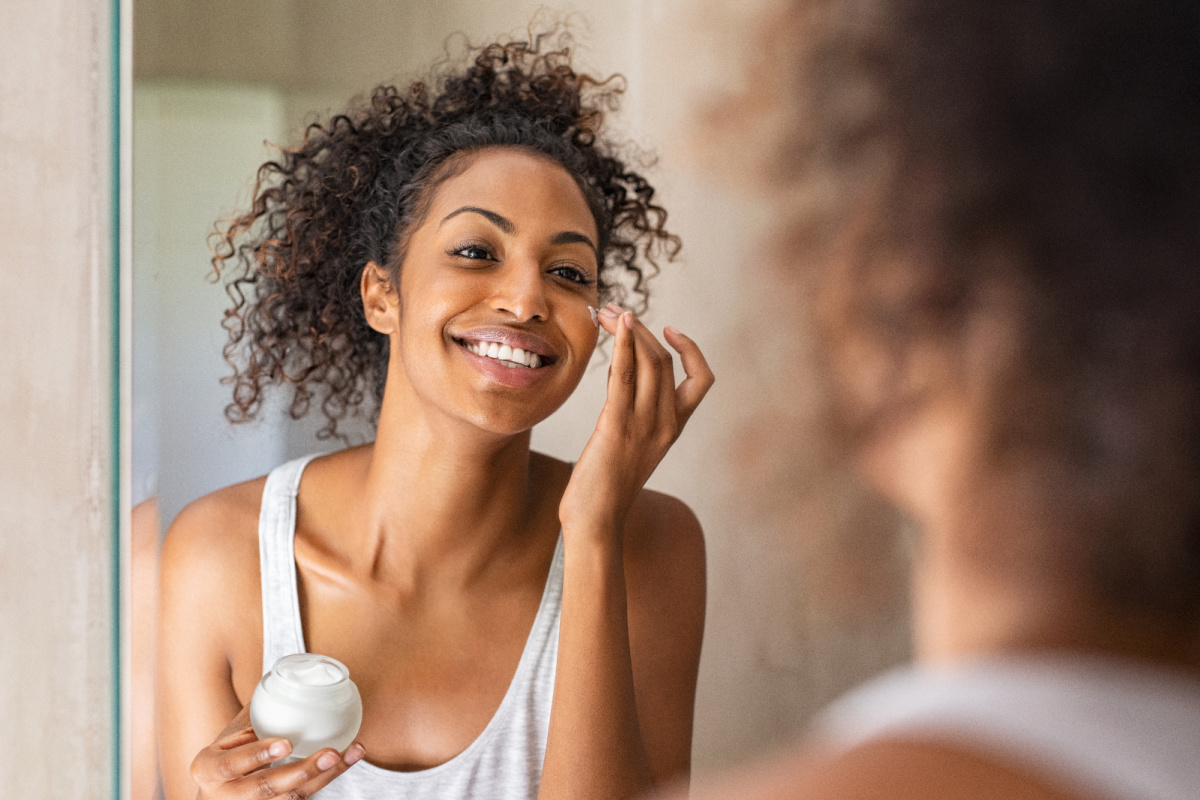 Moisturize, moisturize, moisturize
Makeup, especially not-so-high-quality makeup, has the tendency to dry out your skin. You'll want to use preventive measures and help your skin restore its natural balance. In addition to staying hydrated, moisturizers are the way to go here.
Make sure you use a moisturizer that's meant for your skin type. If you have oily skin, look for an oil-free moisturizer. If your skin is dry, look for a moisturizer that's hydrating. As a bonus, moisturizers often have sunscreen. This will help protect your skin from ultraviolet light while hydrating it at the same time. Use moisturizer before applying any makeup, and wait for it to fully be absorbed by your skin. This should take just a few minutes.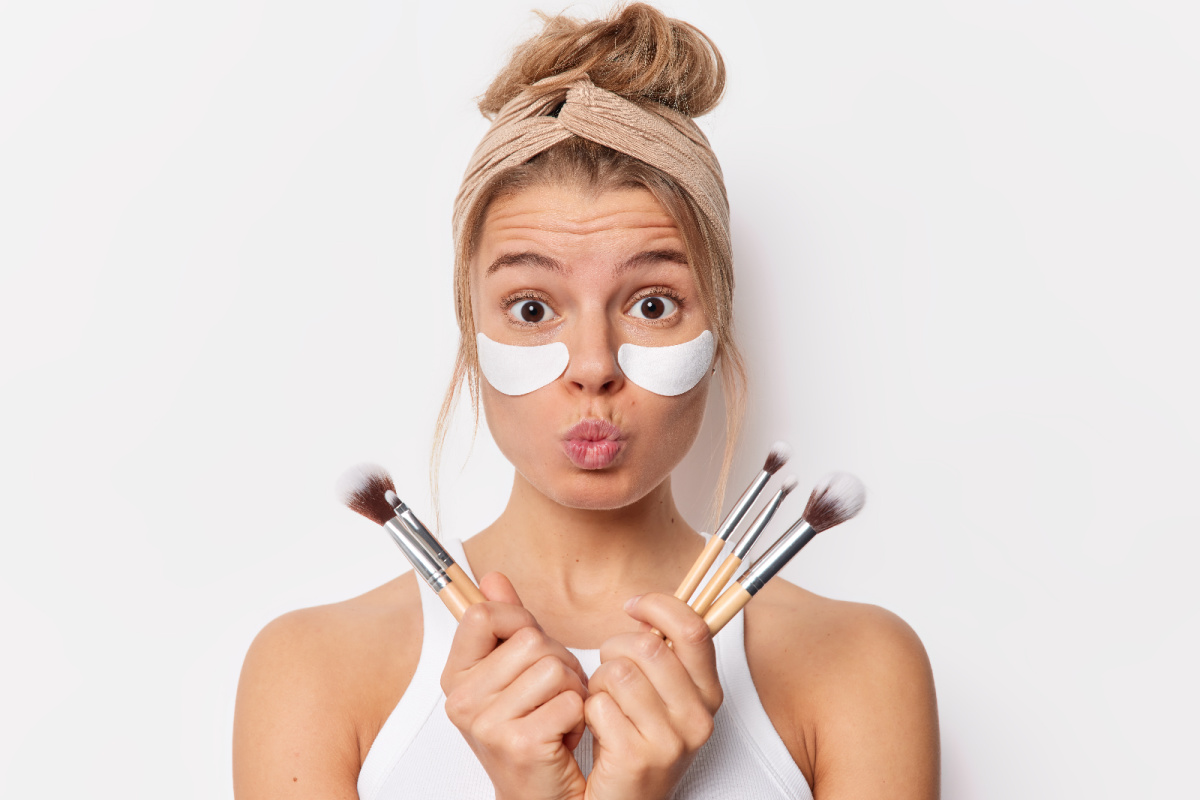 Use a lightweight foundation
There's a common misconception that you need to wear a heavy, full coverage foundation in your day-to-day life. For the vast majority of the population, it's simply not necessary. These foundations tend to make you look older and accentuate any skin issues. A light to medium coverage foundation is a much better option for day-to-day wear. It evens out your skin tone, hides imperfections, and still lets your natural beauty shine through.
This isn't to say that full coverage foundation is bad. It's simply better to save the full coverage foundation for special occasions and events.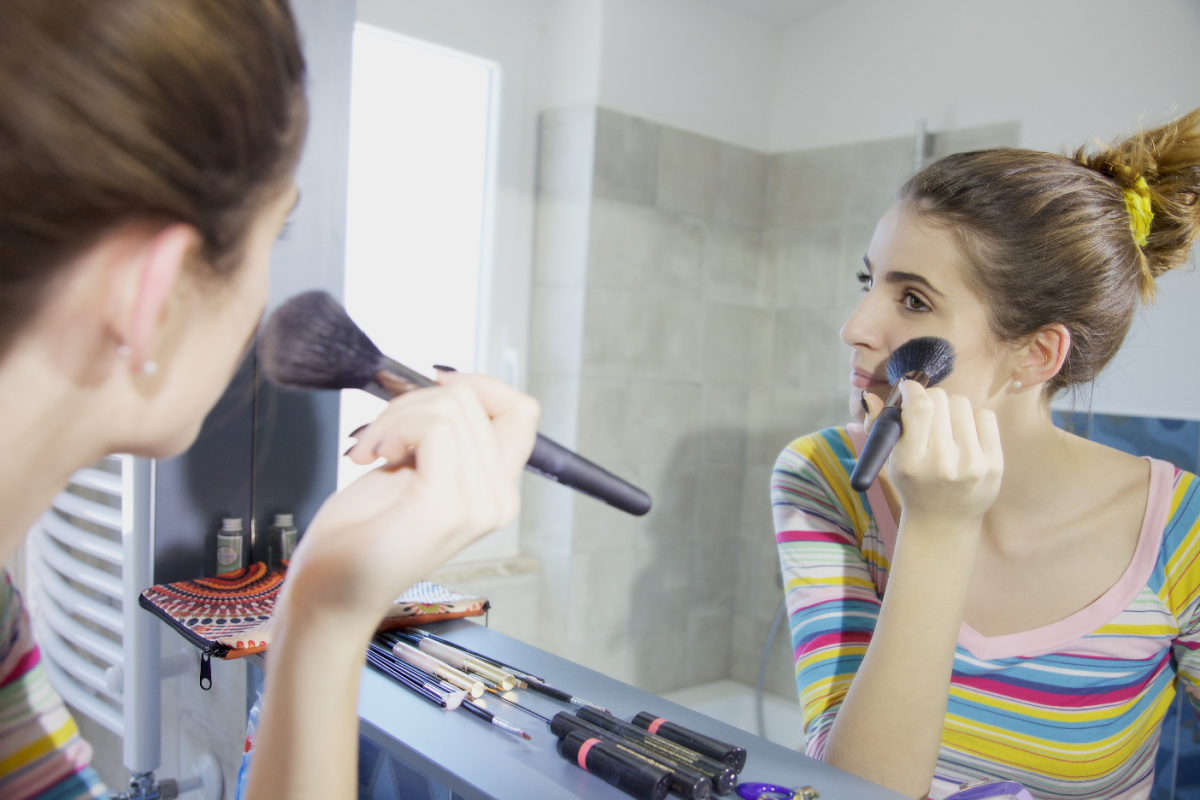 Start by choosing your skin tone match for your foundation. If you're a difficult to match shade, you can use a site like or go to a beauty store and get your foundation matched. It should blend perfectly and leave almost no trace. Watch out for your neckline. Too much foundation on the face but not your neck will have an odd appearance.
Also, experiment with the type of foundation you want to use. Most people opt for liquid or cream foundations. However, powder foundations are great, too. Whichever formula you choose, be sure to apply with a light hand and blend well. You can always add a little more foundation, but it's really difficult to remove some without having to start all over. Lastly, consider applying face primer before your foundation. This additional layer helps to prepare your skin to accept makeup and helps your makeup last longer.
Finally, don't forget about basic hygiene. It's best to apply the foundation with a special tool, like a sponge. Of course, you can also use your fingers. However, don't forget to wash your hands beforehand.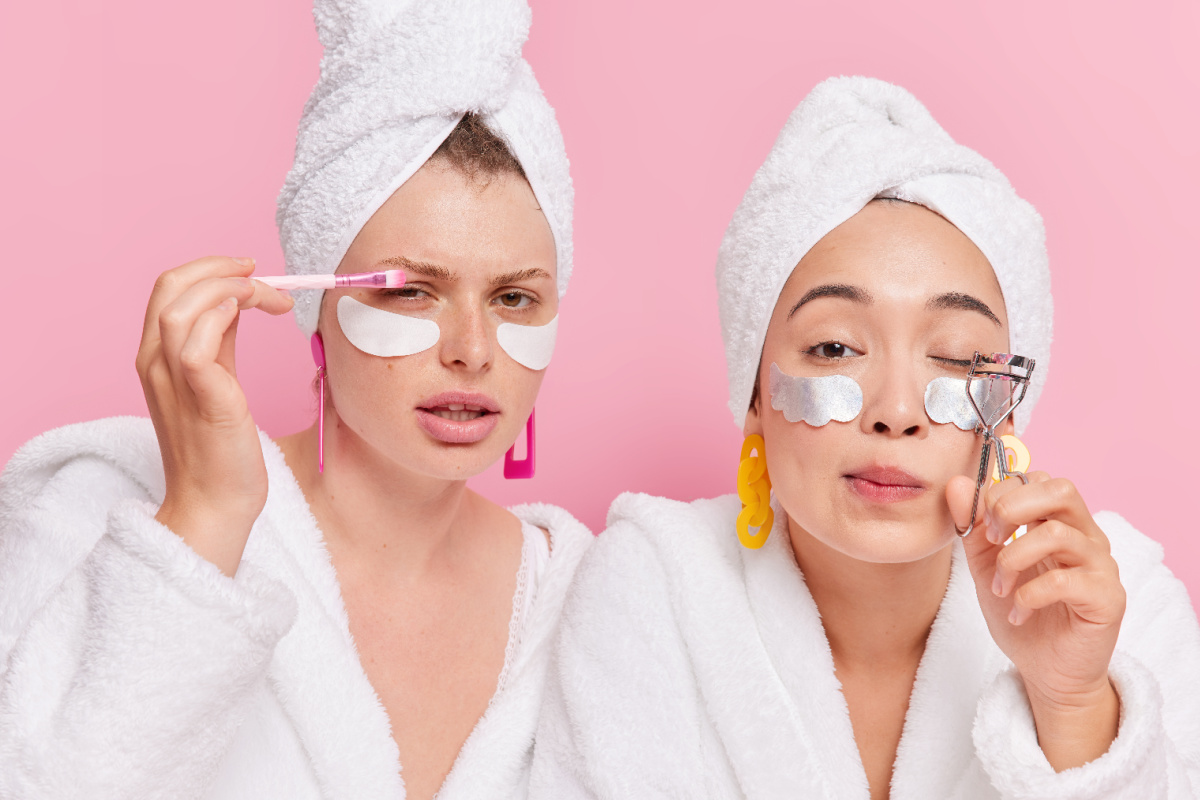 Use an eyelash curler
There are many easy ways to achieve pretty, long eyelashes. One way to accentuate your lashes is with an eyelash curler. A curler is exactly what it sounds like. It will help you curl your eyelashes naturally without any additional products. Once your lashes are curled, add a couple coats of a good mascara.
You may also use eyelash serums or oils to nurture strong hair growth and accent your eyes.Be sure to test these items on small patches of your skin before applying near your eyes. You don't want to discover an allergy or irritation when it's too late. In such a case, it may go hours before you can feel (and see) okay again. At least, you can pay someone to do my homework in case of emergency.
Finish your eyes with mascara. Two coats should be enough for a natural look. Keep in mind that mascara can make your eyes look too heavy if you are tired and sleep-deprived, as many students are.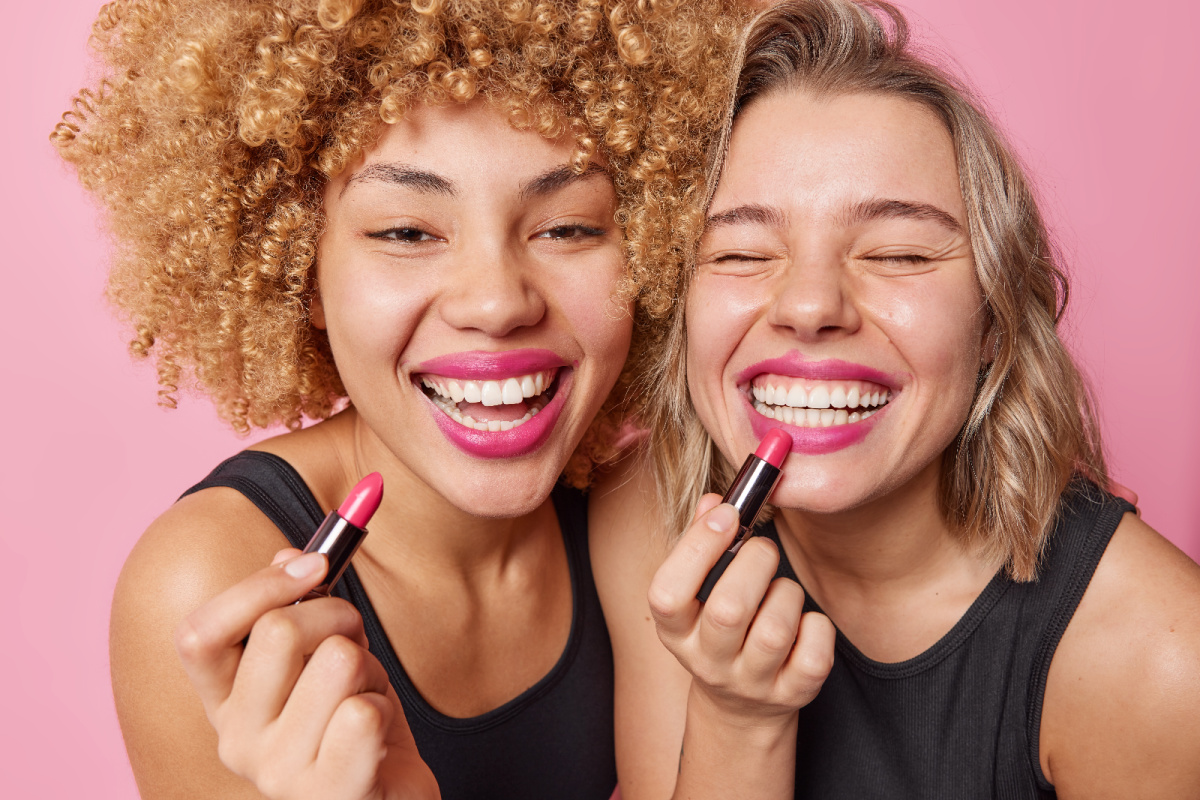 Pick your favorite lip colors
A lip color can be a signature look. Feel free to experiment and pick the color that suits you most. Personally, I love a bright, almost neon pink lip color. You can use lipsticks or glosses in the same color shade for school and daily activities. Then, choose a slightly bolder, brighter color for evenings and special events. Having your signature lip color will do several things for you.
First, it can be the core of your makeup. Everything else should coordinate with it, making your choices a little easier. Second, a special lip color will make you more recognizable and add to your personal style. Finally, it brings out the best of your face color and features, complementing your appearance with or without makeup. Swiping on a little mascara and a pop of lip color can really enhance your beauty with minimal effort.