I am a huge fan of nail polish and nail art.  I am constantly in awe of some of the designs that I see out there, and think "Oh, I could never do that!" It turns out, however, that some of these nail art designs are actually super easy, and only look complicated.  This Valentine's Day nail art is a perfect example of an easy to do look.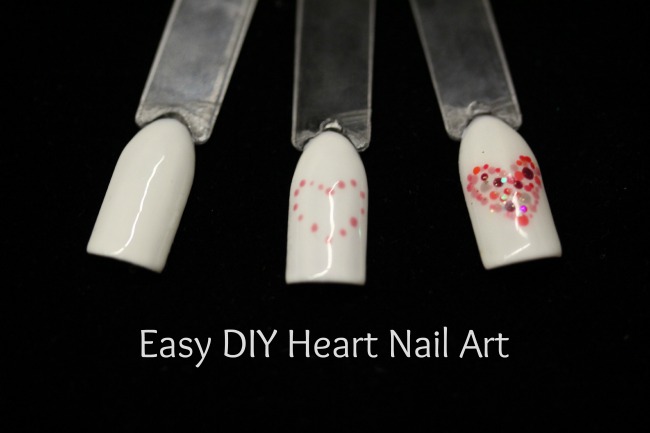 As a bonus, since you're using Gel Nail Polish, if you make a mistake, you can just wipe it off and start over again, as long as it hasn't been cured yet.  This look features colors from Red Carpet Manicure.
Easy DIY Heart Nail Art
1. First, apply prep and structure. Then cure. This creates the base for your colored layers.
2. Next apply three coats of "White Hot" curing after each coat.
3. Using an RCM dotting and marbling tool, create a "dot" outline in the shape of a heart using "Leading Lady," and then cure.
4. Using shades such as "Take A Bow," "Ooo La Liscious," "Leading Lady," "Red Carpet Reddy" and "In Style," fill in the heart with dots of various sizes. Cure after every few hearts to prevent colors from blending.
5. Add a few flakes of silver or gold glitter for depth.
6. Lastly, apply Brilliance and cure.  Brilliance is the top coat for the Red Carpet Manicure gel nails system.
Voila!  You've got an adorable nail art manicure that was quick, easy, and painless!