This post brought to you by Arm & Hammer Truly Radiant. All opinions are 100% mine.
Kids and teachers are headed back to school. One of the most important back to school items is a great smile. A smile is an ice breaker and a great way to meet people. Of course, we'll also have those back to school photos coming up. Gotta have a great smile for that!
The Arm & Hammer Truly Radiant line is here to help! The triple punch of the Truly Radiant toothpaste, Whitening Booster, and Spinbrushes not only brighten your smile, they leave your mouth feeling amazingly clean.

Arm & Hammer Truly Radiant toothpaste is the only toothpaste on the market with baking soda, peroxide, and active calcium. This means that it removes up to 100% more surface stains than other leading brands of toothpastes. Not only that, but it also smooths the surface imperfections while restoring the shine and strengthening the enamel of your teeth.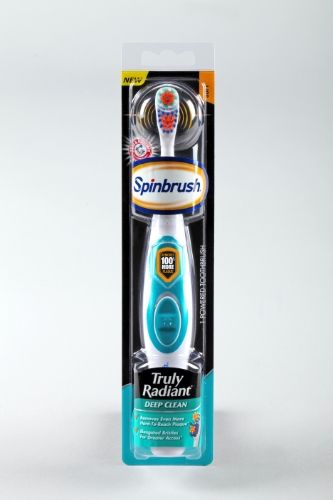 The Arm & Hammer spinbrushes were like no toothbrush I've ever used. They leave your mouth feeling so clean and refreshed; it's like you'll wonder what happened! They remove up to 100% more plaque than a regular manual toothbrush, at a budget friendly price.
The third item in this teeth whitening trifecta is the Arm & Hammer Truly Radiant Whitening Booster. It's clinically proven to whiten your teeth in just one week. How does it do that? You just prepare your toothbrush with toothpaste as usual, and add the Whitening Booster. Brush your teeth like you always do, and voila! Whiter teeth in a week. This has three times the whitening agents than the leading whitening strips. Plus, there's no extra step. Win-win, right?
Since your smile has you feeling so sassy, check out these tips to bring out your inner radiance. I live radiantly every day by choosing to spread joy.
How are you living radiantly every day?