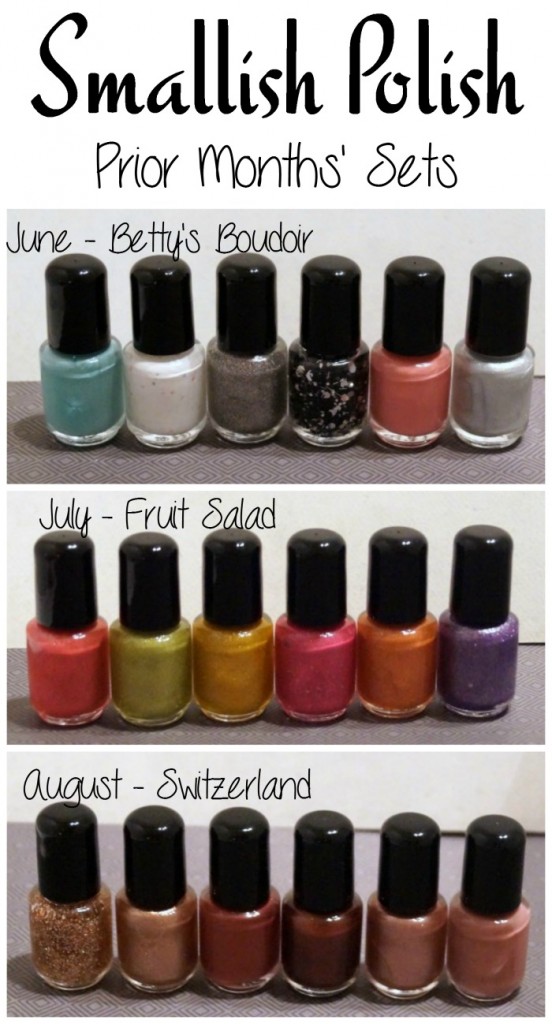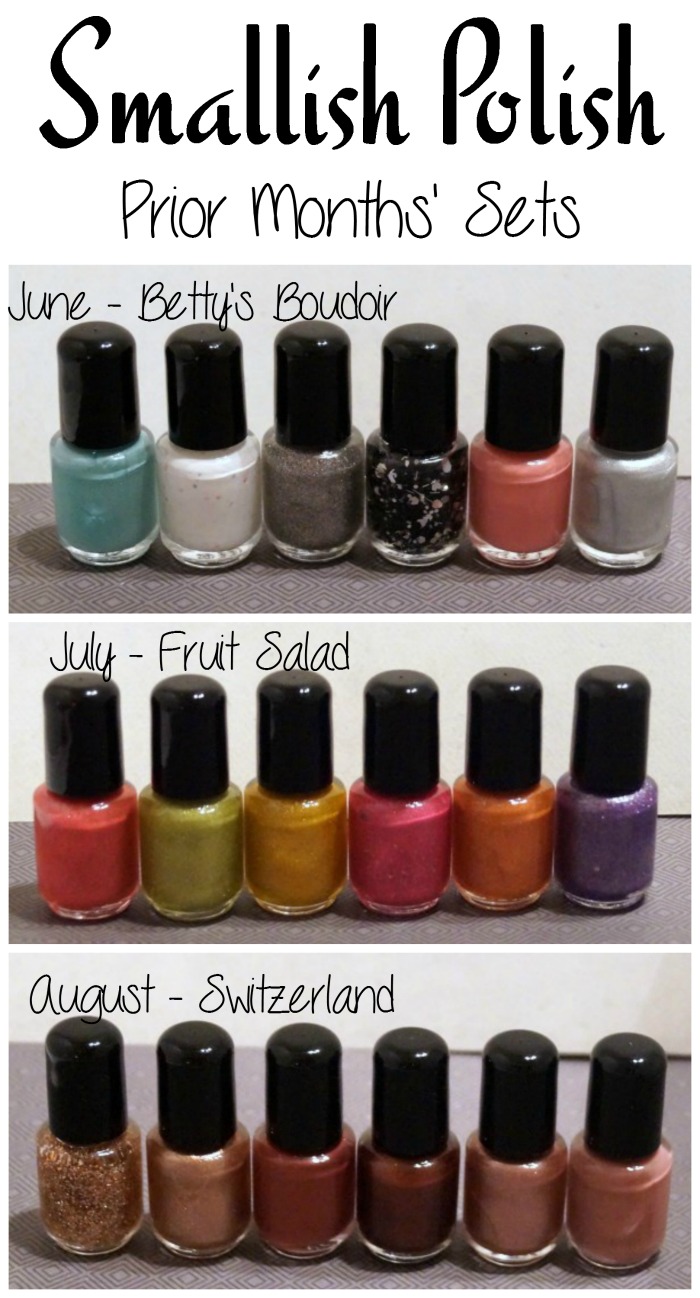 I love nail polish.  I mean I LOVE NAIL POLISH.  I will shout it from the mountaintops, and I will never not at least stop and pause to look at a bottle.  One of my favorite brands has been Smallish Polish.  They're a small indie polish maker that has really nice quality stuff that's great for adults.  After a hiatus for a while – a long while – they're back!
I'm going to tell you – this makes my heart go pitter patter.  And rumor has it, they'll be firing up their fab subscription box in January!  YAY!!
Anyway…We have a great prize for you! We're giving away a deluxe edition of the Smallish Polish 2015 Christmas set.  This includes 6 bottles of polish and three nail embellishments. This set retails for $45. What's in it?  I don't know yet!  Mine is supposed to arrive at any moment, and I'll switch out the photos.
Smallish Polish has the philosophy that you don't necessarily want a huge bottle of every nail polish, so they package in smaller bottles.    Have you ever used up a whole bottle of nail polish?  Maybe just a couple times.  They usually get yucky and go out of style before you use it up.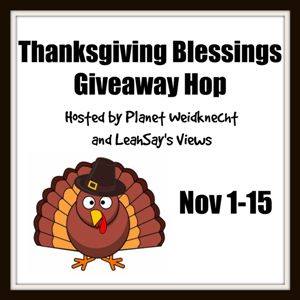 This giveaway is part of the Thanksgiving Blessings hop, hosted by  Planet Weidknecht and LeahSay's Views. Each blogger participating has a giveaway prize worth at least $25. So you'll be sure to want  to hit 'em all!
Ready to enter?  Do so in the Rafflecopter widget below.
a Rafflecopter giveaway
Now hop on along to everyone else's giveaway, too.