Cargo cosmetic samples were provided for editorial purposes.  All opinions are our own.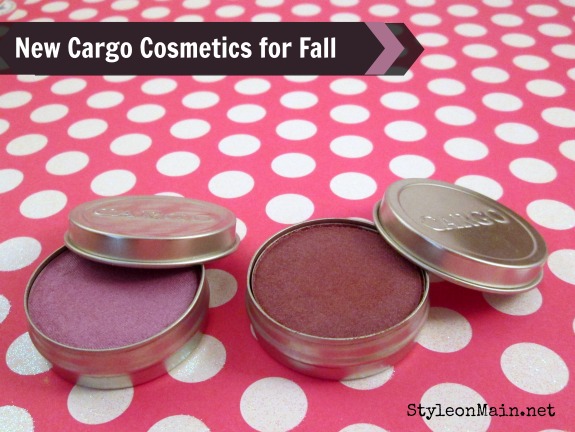 One of the biggest trends for Fall & Winter 2013 is purple eye shadow.  I know exactly what you're saying "Um, what?  Purple eye shadow?  Yeahhh…no thanks!" It doesn't have to be that way, though.  There are a lot of really great subtle purple shadows available this year.
Cargo Cosmetics has released their new Fall/Winter colors.  They introduced a collection of 6 absolutely gorgeous purple eye shadow shades.  These range from a dusty lavender to a smoky plum shade.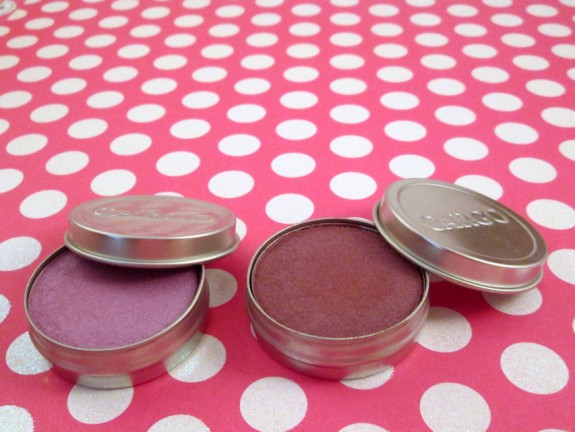 I was lucky enough to get the opportunity to try out two shades of the eye shadow – Shanghai and Provence.
Provence is a perfect lavender purple shade with a bit of shimmer.  It would be absolutely gorgeous as an all over shade or buffed out as a highlighter.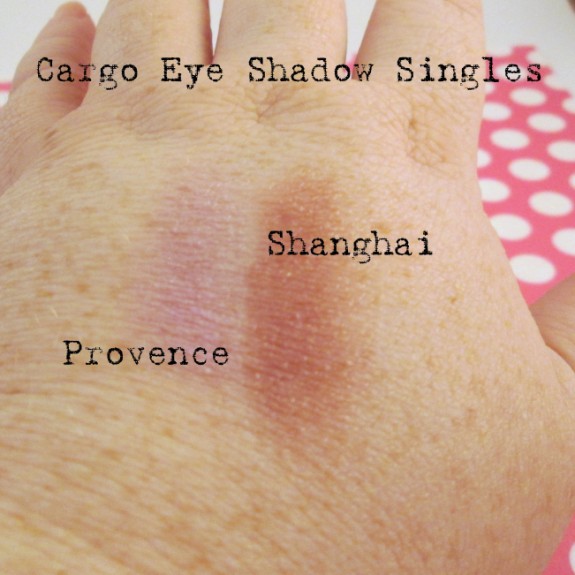 Shanghai is a smoky plum shade that packs a punch.  Applied heavily, it becomes an intense dusty plum.  Buffed out, Shanghai almost becomes a taupe-purple shade.  It's really versatile and oh so flattering for every skin tone and eye color.
Cargo's eye shadows are highly pigmented and silky smooth.  They blend fantastically and wear so well.  They also don't irritate your eyes.  I have super sensitive eyes, so this is a huge plus for me! If my eyes are okay with it, you can pretty much be sure that Cargo Eye Shadows won't irritate your eyes either.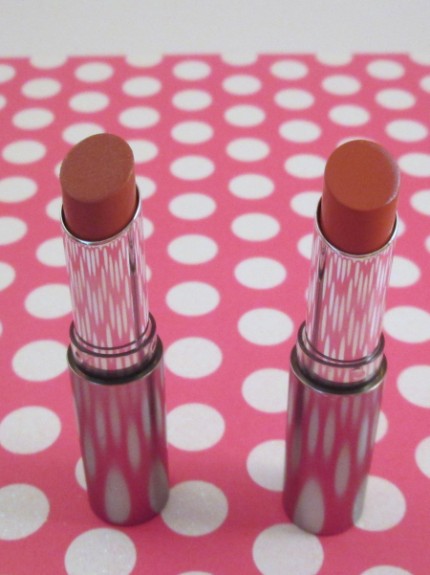 I also got to try out the new Cargo Essential Lip Color collection.  I've long been a fan of Cargo's lip glosses, but they've finally introduced an actual, real lipstick.  FINALLY!!  Know what, though – This isn't just a lipstick, it also has lip plumping benefits included in it.  With lip loving ingredients like olive oil, jojoba, and shea butter extracts, these are packed with moisture, too.
I sampled Bombay and Santa Fe out of the 13 colors of the of the lipsticks.
Bombay is referred to as shimmery rose.  I think it's more of the colors of spices than what I'd normally consider a "rose" shade.  Regardless, I love what it does for my lips.  It makes even my tiny mouth look sultry.  Ooh la la!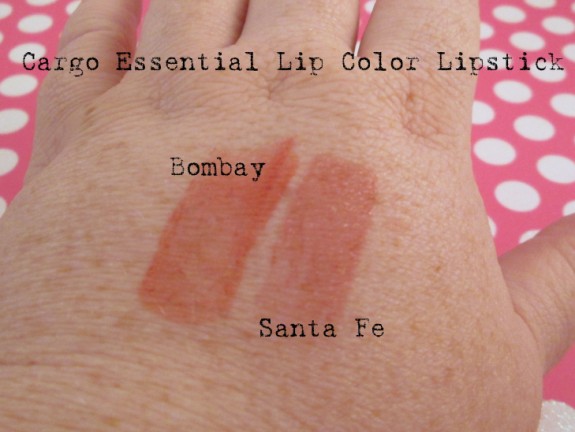 Santa Fe is called a deep apricot shade.   I suppose that's true.  It's a great neutral nude-pinky-brown shade.  It's darker than a normal nude, but  very neutral.  I like it a lot, as I can't normally wear a nude lip shade.
U didn't notice any issues with feathering or bleeding.  And the color had real staying power.
Cargo cosmetics can be found at better stores like Ulta, Macys, and Nordstrom.  They can also be purchased directly from Cargo on their website.