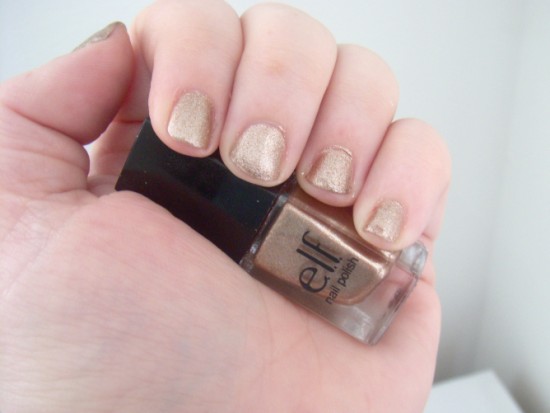 Welcome to Manicure Monday!  It's not Monday, you say?  Welll…that's embarrassing, then, isn't it?
I had nail problems.  They weren't pretty and there may have been tears shed.  Anyway, I got it fixed up and here we are.
I used ELF's Blushing Beauty.  It's a gorgeous sandy beige color that is loaded with sparkles.  This is part of the 2012 Holiday Nail Polish collection, which I'll be doing a review of shortly.
You do need a good base coat if you want this manicure to last for any length of time.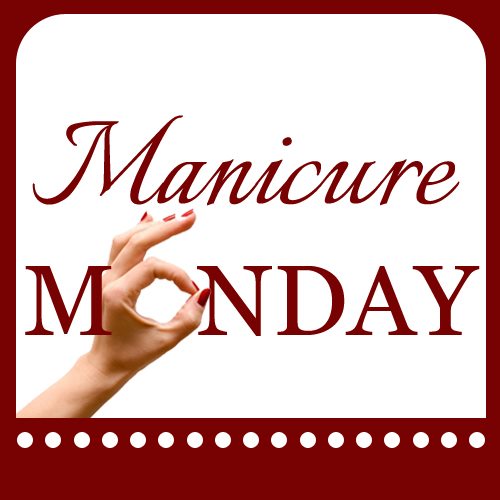 Now, go check out what a bunch of other nail polish fanatics have come up with! Are you a polish lover? Then link up with us!