I love makeup. Always have, and I probably always will. I think it appeals to my creative side. However, one of my favorite things with makeup is really brightly colored palettes. Nope, no neutrals for me! When I saw the Life's a Festival palette from Too Faced, I knew that that had to be one for my collection.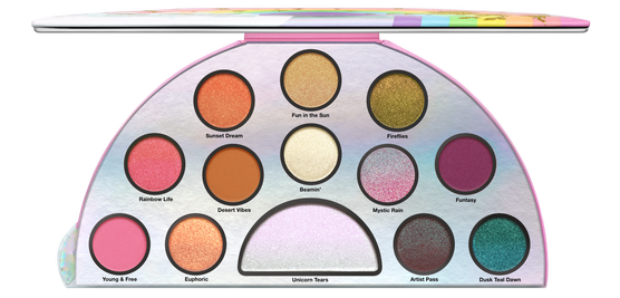 Chock full of 12 different shadows – 6 duo-chrome (color shifting), 2 matte, 1 satin, and 4 shimmer, this palette has the opportunity to be total fun.  If you're going to any of the big festivals this year, like Coachella, Bonnaroo, or Summerfest, you'll want to pack the Life's A Festival palette.
It's not available in stores until March 8th, but IS available online. I think I might bite the bullet and go ahead and order it.
Is this one you'll be checking out?