Five Easy Pieces is a collection of  five items that make great additions to your wardrobe.  Sometimes they're a complete outfit or look, while other times it's just five easy pieces that may be themed, or completely random.  It all depends on my mood.  This one is January 2013 trends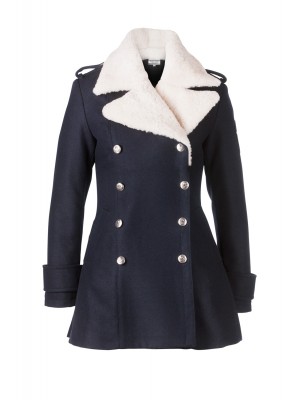 A fantastic Pea Coat.  I have to admit, I love a good basic piece, and Pea Coats fit right in.  They're an item that you can splurge on, as you know that it won't be going out of style any time soon.  And as long as you take care of it, it will last you season after season.
Tribal Print accessories.  Rumor has it that Tribal Print is actually on the way out.  To that, I say "malarkey!"  I am a huge fan of Ikat and traditional South American tribal prints.  Genuine items like that will always be in fashion.  These Pouches from Patch NYC are a great example of traditional Ikat design.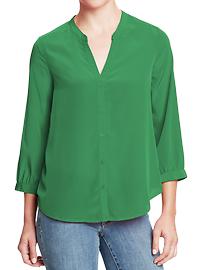 Emerald.  By now, I'm sure you've heard that Emerald is the IT color of 2013.  Want to freshen up your wardrobe?  Add a little of the ultra-flattering green shade to it.  Add a bag or a scarf for a great pop of color.  Or how about adding a great silk blouse in a luscious, rich Emerald or jade tone?  This top from Old Navy is a great way to liven up your wardrobe.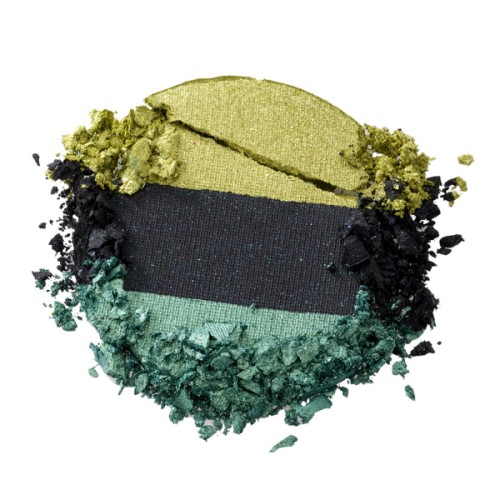 In a similar vein of the Emerald, I picked up this Stila Eye Shadow Trio in Going Green a couple weeks ago.  I haven't had a ton of time to play with it yet, but can you say LOVE?  Look for some looks coming soon.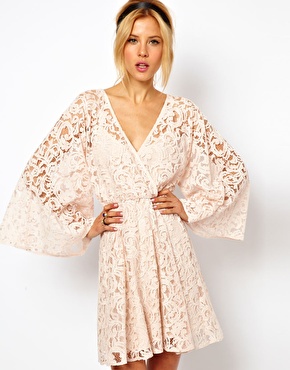 Lace.  Lace is seen everywhere for Spring.  The great thing about lace is that you can wear either a little bit, or a whole lot of it!  You can also find great lace pieces in all price ranges.  I particularly love this Kimono Sleeve Dress from ASOS.
What are some of your favorite looks or trends of 2013 so far?