Have you ever heard of C. Wonder? I have to admit that the brand is relatively new to me, with my first introduction being in Spring of this year.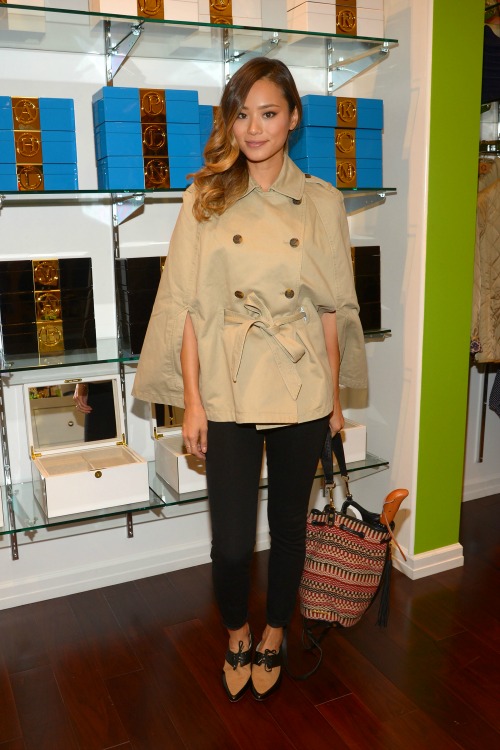 Anyway, C. Wonder has really great clothes, accessories, and home décor accents that every stylish woman wants to own. As if that wasn't enough, the brand has just launched a new denim collection. With their take on these wardrobe basics, I'm sure that the new denim line is going to be a must-have staple in every woman's wardrobe.
To help celebrate both the launch of the C. Wonder denim line, and the opening of their Flatiron store in New York, C. Wonder had tastemaker and actress Jamie Chung choose some of her favorite pieces. I've gotta say – the girl has good taste.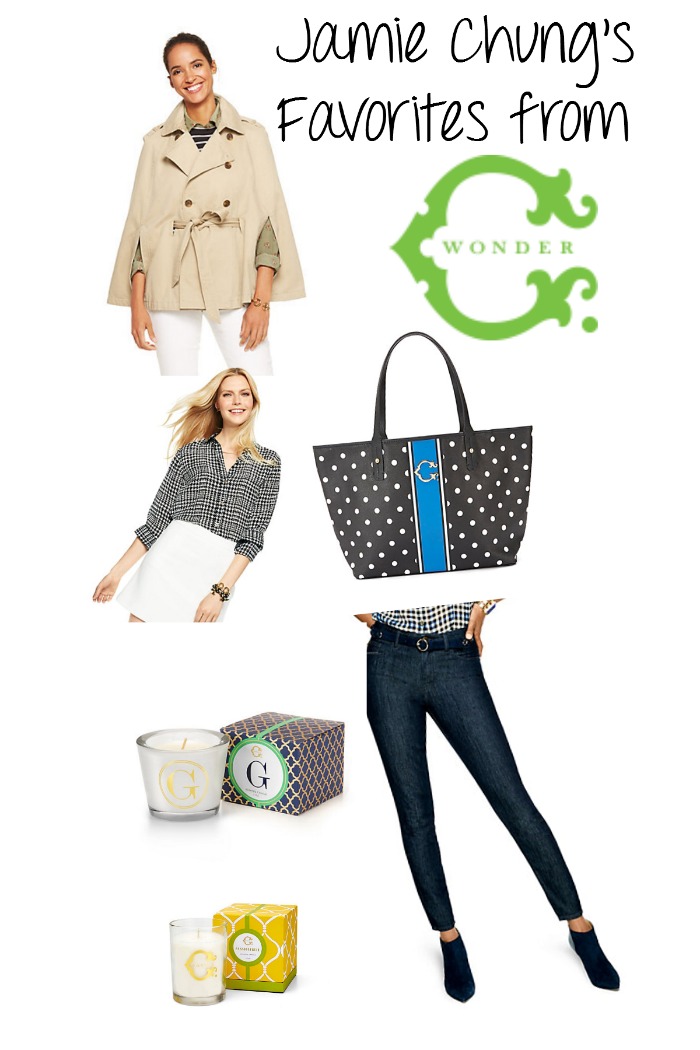 Jamie Chung's C. Wonder Favorites
Cotton Twill Trench Cape
Seriously, how is this not in my closet already? Combining the timeless trends of the trench coat and a cape, this brings both to a completely wearable level.
Printed Signature Tote
Everyone needs a large tote bag. Maybe not every day, but there are times you do. The Signature Tote from C. Wonder totally fills the bill.
C. Denim
Skinny Jeans and Ankle Zip Jeans? YES PLEASE!! The new denim line has 4-way stretch and a hidden panel to keep you smooth in all the right places. Plus they're available in two great finishes – Indigo or Black
Candles
Who doesn't love candles? From the Monogram candles to the Passion Fruit and Garden scented candles, there's something for everyone. Also – Passion Fruit candles?!? I DIE! Passion Fruit is, no exaggeration, my favorite thing ever.
Jamie Chung has shared her favorite C. Wonder items. What are yours?