Taking care of your skin is so important, and a good skincare routine is key. A serum is the first moisturizing step to having healthy, glowing skin.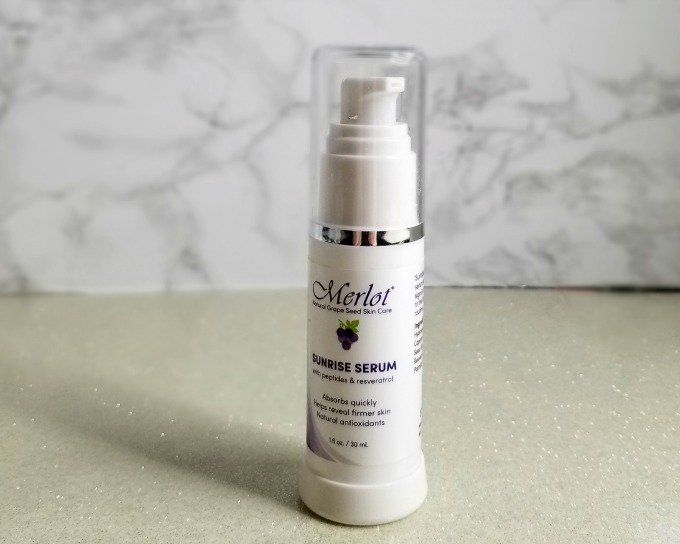 Most people think that they don't need both a serum and a moisturizer. But they'd be wrong. Read on to find out why.
A serum moisturizes the lower levels of your skin layers – the internal layers. A moisturizer works its magic on the outer, visible layers of your skin. Pair them up for a 1-2 punch of moisture that penetrates alll your skin layers, and you'll get healthy skin from the inside out.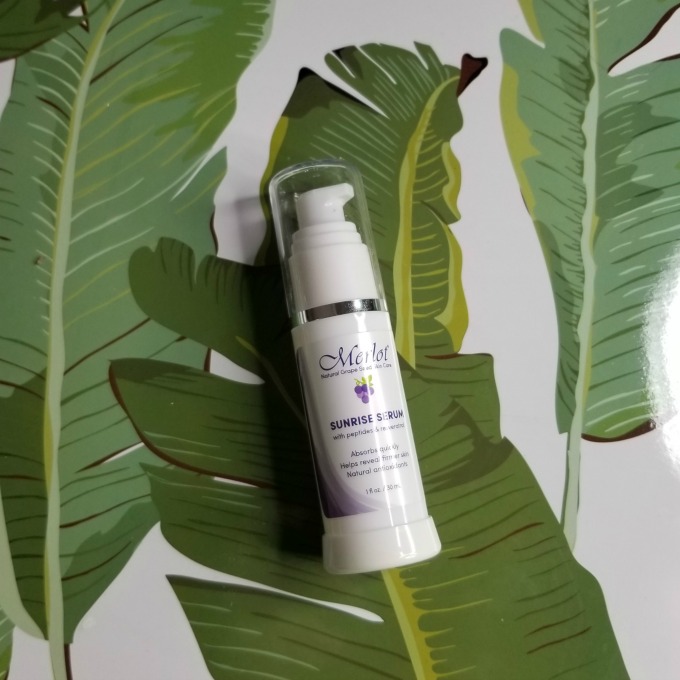 Merlot, a brand that's known for their unique approach to beauty, has just introduced their newest product – Sunrise Serum.
Sunrise Serum is suitable for all skin types. This peptide based serum helps to boost hydration and diminish visual signs of aging. High-tech peptides deliver anti-aging benefits while treating skin gently. With natural grape seed antioxidants, and concentrated resveratrol, the formula absorbs quickly and helps reveal firmer skin.
It has virtually no odor, and doesn't leave a sticky residue either. Just a feeling of refreshment, and plumper skin. Merlot's products are all cruelty free, and made in the USA, too.
Guess what?? We've partnered up with merlot to give one lucky reader the chance to win a bottle of Sunrise Serum of their own. This is a great way to kick off fall.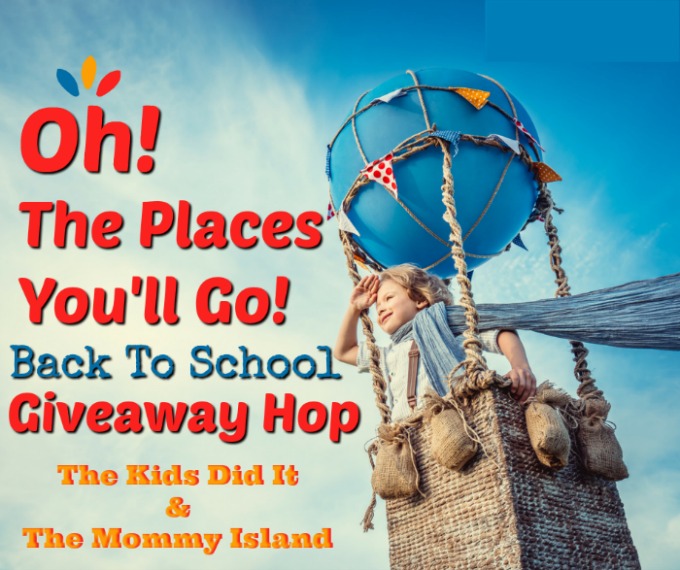 This giveaway is part of the Oh the Places You'll Go hop, hosted by The Kids Did It + The Mommy Island.
Now that you've entered here, hop on along to see what other fabulous prizes are up for grabs.