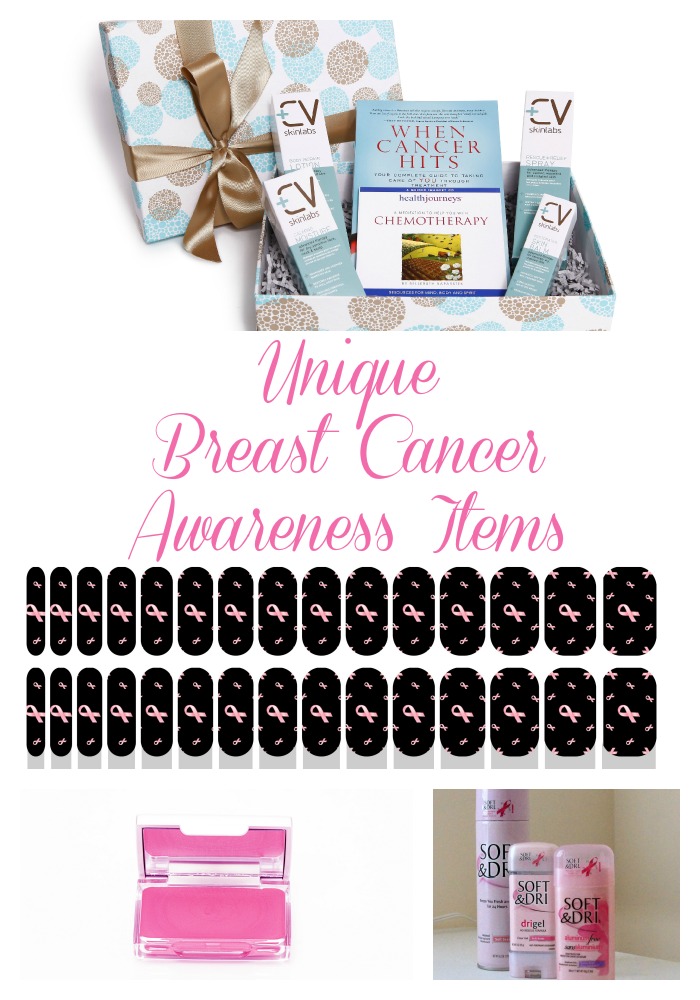 I don't think there's anyone that hasn't been touched by breast cancer. However, once October starts to roll around, it seems that we're inundated with brands and items that have a portion of proceeds that go to support Breast Cancer Awareness.   Honestly, it's all a little mind-boggling. Here are a few items that not only go to support a great cause, they're pretty awesome products themselves.

Inni Custom Nail Wraps
Nail wraps are all over the place. I don't think you can look anywhere without seeing them. Inni has a ton of different designs, and you can even design your own nail wraps and decals. You can get the INNI Breast cancer awareness nail wrap design of your choice when you donate as little as $5 to the Breast Cancer Research Foundation.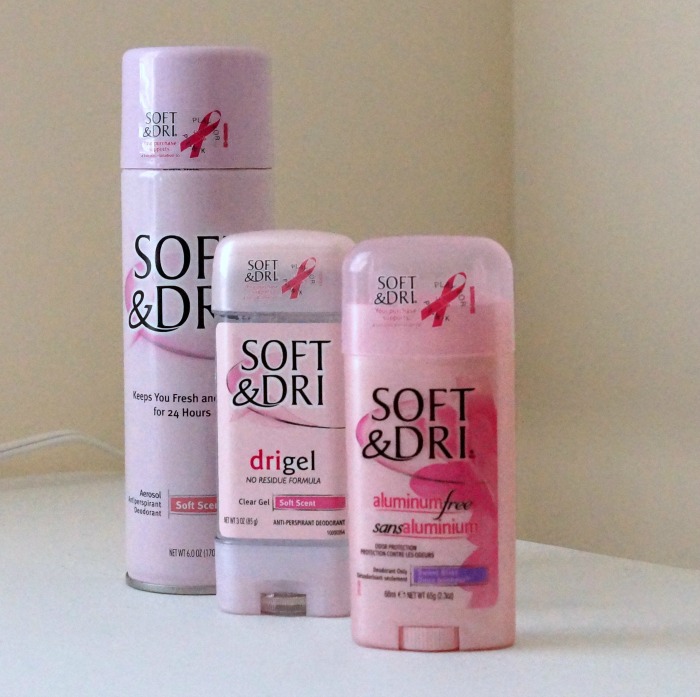 Soft & Dri Deodorant
I know. Deodorant isn't sexy or glamourous. It is, however, something that we need to use every day. Soft & Dri has partnered with Play for P.I.N.K. The organization uses lifestyle and sporting events to raise funds for breast cancer awareness and research. Soft & Dri even has an aluminum free formulation that's available. Some studies have identified aluminum salts as an ingredient you should try to avoid. Soft & Dri will be donating $10,000 to Play for P.I.N.K.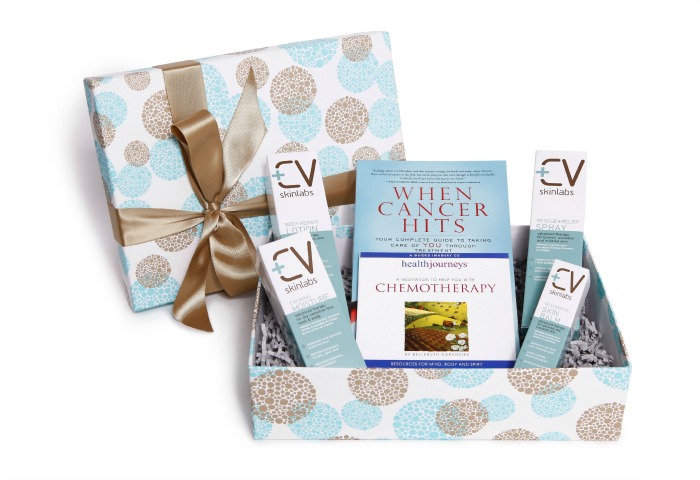 CV Skinlabs
CV Skinlabs is a line of skincare designed for those with sensitive skin. Not just the normal sensitive to everyday chemicals skin, but for those that have had Chemo, radiation, and other invasive medical treatments. As the founder is a cancer survivor herself, she understands what skin needs to be revitalized.
CV Skinlabs has put together a fabulous gift box that contains the following: One copy of Britta's book, When Cancer Hits: Your Complete Guide to Taking Care of YOU Through Treatment, paperback, One Health Journeys meditation CD by Belleruth Naparstek, Body Repair Lotion (6 oz.), Rescue + Relief Spray (6 oz.), Calming Moisture for Face (2 oz.) , Restorative Skin Balm (0.5 oz.) It all comes packaged in a beautiful reusable gift box. 20% of the sales goes to the Breast Cancer Fund, too.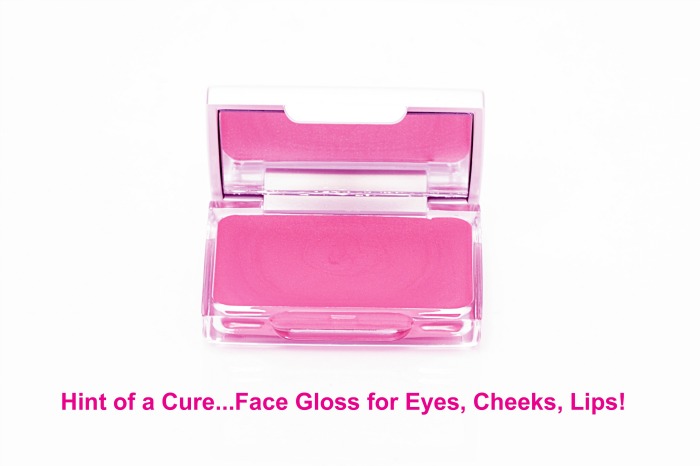 Ramy Beauty Hint of a Cure Face Gloss
I know what you're thinking – "what the heck is a face gloss?!?" It's a fabulous all in one product that you can use on your eyes, cheeks, and lips. Hint of a Cure adds just the perfect hint of glow – not too pink, just fresh and glowing. This is available exclusively on Ramy.com, and 80% of sales go to the Young Survivor Coalition. Young Survivor Coalition is an organization that focuses on women under the age of 40 that have been diagnosed with breast cancer.
These are just a very few of the fabulously awesome super fun items that are supporting breast cancer awareness.  With just a bit of knowledge and information, you can help make a difference i the battle.