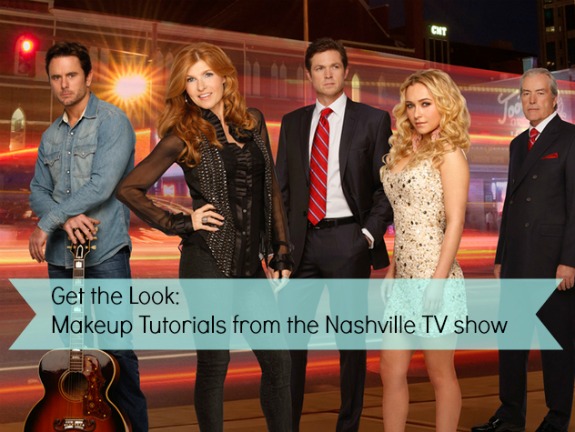 Have you seen the hot new show Nashville?  I have to admit, I am a little late to watching the Nashville tv show.  I half-watched a couple of episodes, flipping back and forth between it and another show, then kind of forgot about it.
Anyway, a couple weeks ago, I started watching Nashville again, and the show is actually pretty good.  Good music, good fashion that's fairly wearable, and good makeup.  I was really surprised to learn that they use Neutrogena cosmetics on the show!  Yes, even we can get these same fantastic makeup looks quickly, easily, and at a reasonable price.
Here are some fabulous how-to videos.
Professionally Polished Makeup Tutorial
I think I may give these a go.  How about you?