Sponsored by Third Day Beauty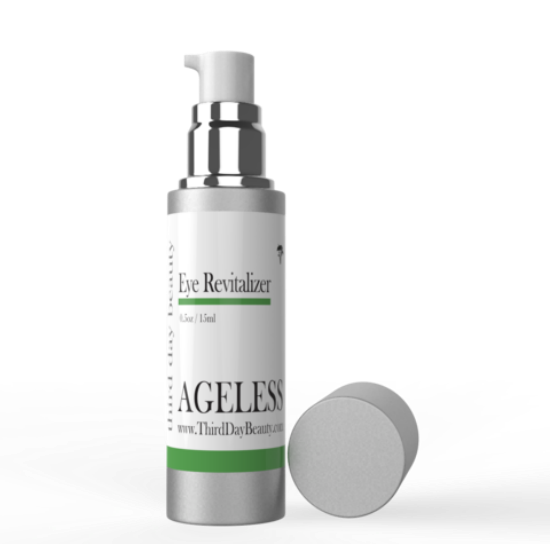 We all want our skin to look amazing as long as it can. One of the best ways to keep your skin in tip top condition is a great skin care routine. A good eye cream is an important part of this routine.
I have a confession to make. For the longest time, I was convinced I didn't need an eye cream. I know I know…
Now, some of you are recoiling in horror at that thought, and some are like "well…do I really need an eye cream?" The answer is an affirmative YES YOU DO. I have a couple of little scars by my eye. When I started using eye creams, not only were they significantly reduced, but the skin around my eyes visibly firmed up. I was a total convert.
Third Day Beauty knows that there are a lot of people out there like me. And they want you to believe in the power of not only eye cream, but specifically their eye cream. Yup. They're giving away free, full sized samples of their Ageless Eye Revitalizer Anti-Aging Eye Cream to Style on Main readers.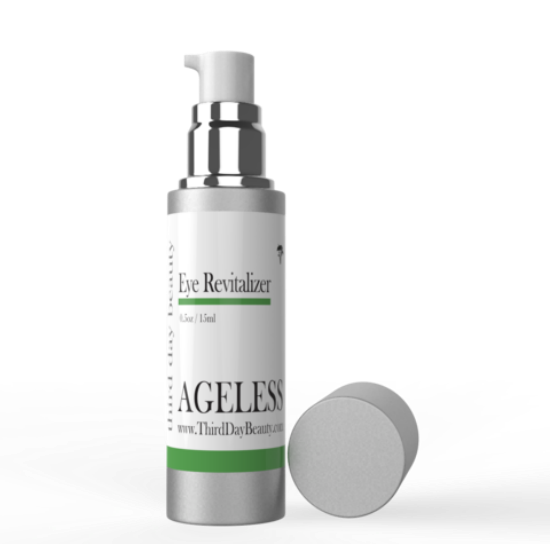 This eye cream works to:
Tone and tighten skin
Helps diminish the appearance of fine lines and crow's feet
Reduces the appearance of dark circles
Temporarily reduces under-eye "bags" and puffiness
Protects skin's natural moisture and elasticity
Moisturizes reducing dryness.
Your eyes will be brighter, smoother, and less puffy.
How do I get this?
Just head on over to Third Day Beauty's site and add this to your cart. Enter code STYLEONMAIN at checkout and voila! The Ageless Eye Revitalizer is completely free – there aren't even shipping and handling charges. Third Day Beauty has that much confidence in their products.
If you decide to pick up this skincare freebie, (use code STYLEONMAIN) let me know you got it, and then how it's working for you!