I love deer. Okay, I take that back. I am somewhat OBSESSED with deer. I swear, it's like a sickness. So when I saw this adorable deer shirt from Kohl's, I knew I had to have it.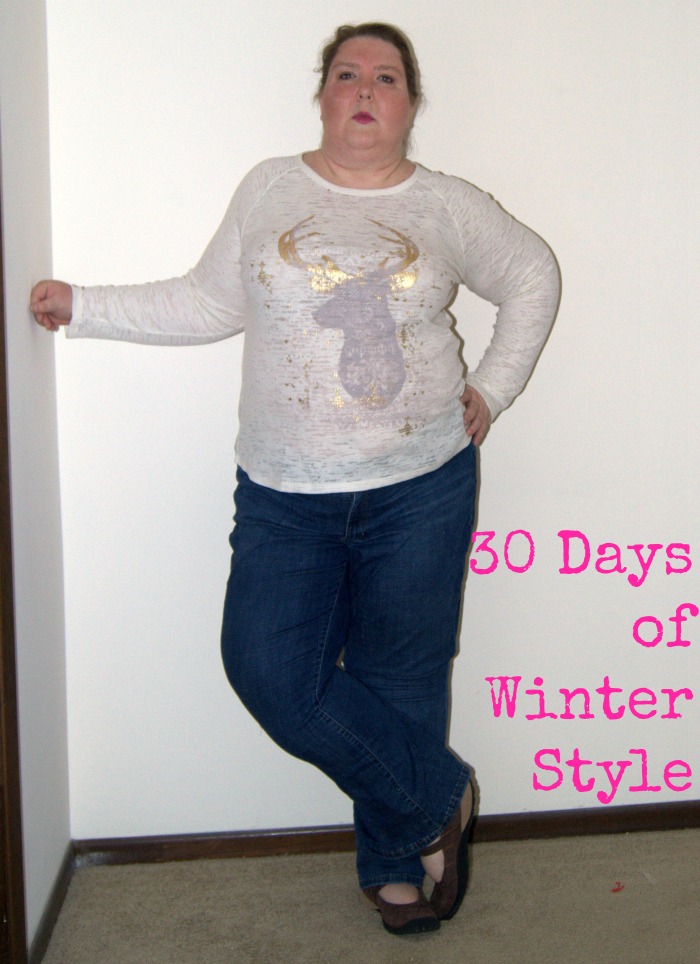 The deer shirt has a great waffle-knit texture that also has burnout areas. The screenprint is a deer head with metallic gold antlers that's totally distressed. The print also has, like, an overprint of traditional fair isle pattern. I didn't even notice that when I bought it. Probably blinded by the gold and the deer.
The jeans came from Lee Jeans. It's a pair of their Curvy line in a boot cut style called Sadie. If you're a curvy woman, as in having hips and thighs and a butt, you'll want to try these.
These shoes are like my new favorites, too. They're suede mary jane flats and came from Cabela's, of all places. Who knew that the hunting store had some cute shoes?!?! I believe they're sold out now, but here are a few similar pairs I found.  From QVC.  From Aerosoles.