Conversation sponsored by Daily's Cocktails.  All opinions are my own.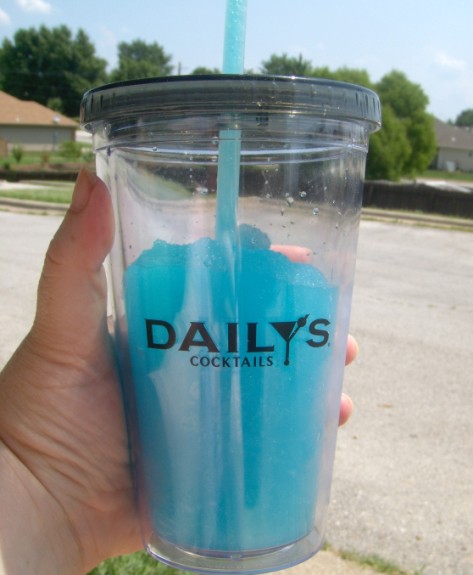 Normally, on Fridays I like to share cocktail recipes, or part planing ideas.  However, there are times when you're like "I'm sooo not in the mood to get all fancied up for a party!"  I hear ya!  This summer heat is one of those times.  Daily's Cocktails is here to help us out.
Dailys Cocktails come in a variety of our favorite mixed drink flavors – Blue Hawaiian, Pina Colada, Hurricanes, margaritas, daquiris, and even lemonades.  They already have the alcohol in them, which is wine, for ease of use.  Just toss the packages in the freezer, wait until they're frozen, and pour into a glass.  Easy, breezy, and refreshing.
I took these Dailys Cocktails pouches to the lake for the weekend, as there's no glass bottle to worry about breaking, and the ease of use factor.  As a bonus, they really cool ya down on these ridiculously hot summer days.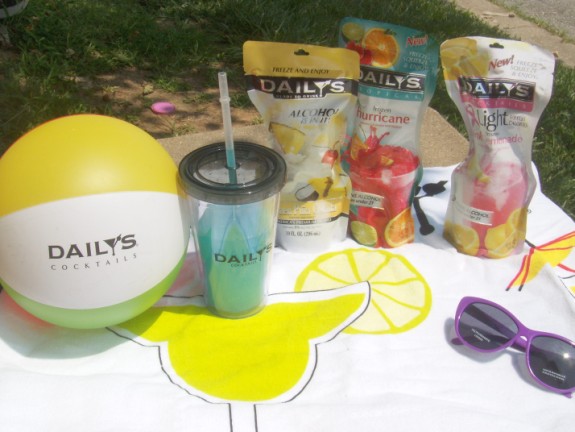 Daily's Cocktails wants you to try them for yourself.  They're giving one lucky Style on Main reader a Daily's Summer Swag Pack, which includes the following items
Daily's Cocktails Branded Beach Towel – It's pretty nice quality
Dailys Cocktails Branded Beach Ball
Daily's Branded Insulated Tumbler- Super nice.
Sunglasses – Tres Cute!
Reusable Shopping Bag
And a $10 Walmart Gift Card to try Daily's Cocktails for yourself!
Ready to enter?  Awesome!  Do so in the Rafflecopter widget below.  You've gotta be 21 + Over to win, though.