Arm parties are one of those trends that don't seem to be going away any time soon. In case you're not familiar with the term, an arm party is stacks of bracelets.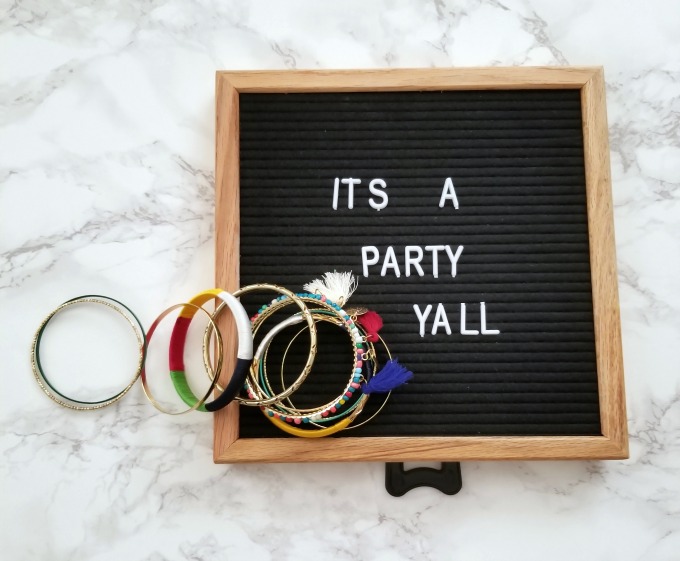 Generally at least three or four bold bracelets are worn in an arm party, but the number of bracelets that you can wear is practically limitless. We're here to help you stay on trend. To that point, we're giving one lucky reader their own arm party.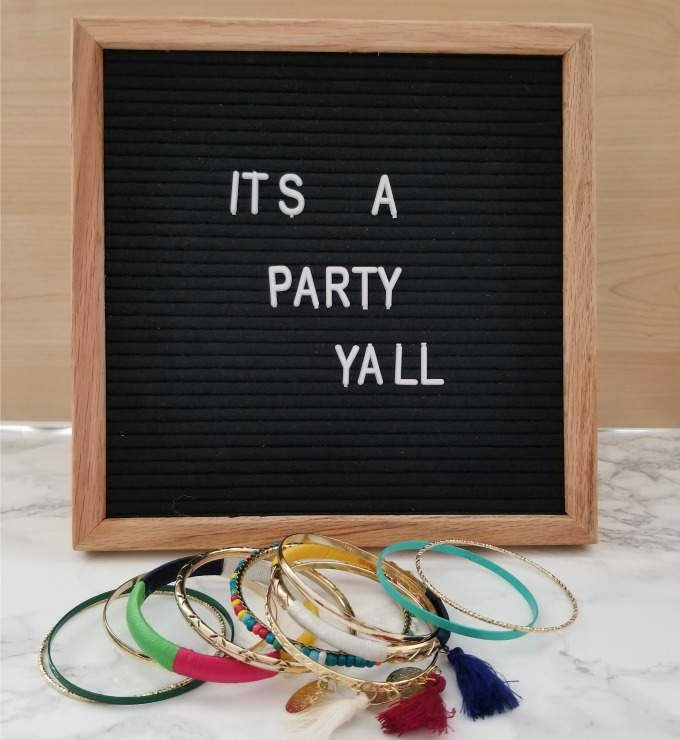 Yep, we're giving away one of these fab sets of stacking bangle bracelets. All together, they have a very boho feel, but could definitely be broken up for a sleeker style. There are beaded bracelets, one with tassels, thread wrapped, stamped, hammered…they really run the gamut!  And one lucky person is gonna get them all!
Ready to enter? Do so in the rafflecopter widget below.