We received samples of some of these back to school beauty essentials.  Opinions are our own.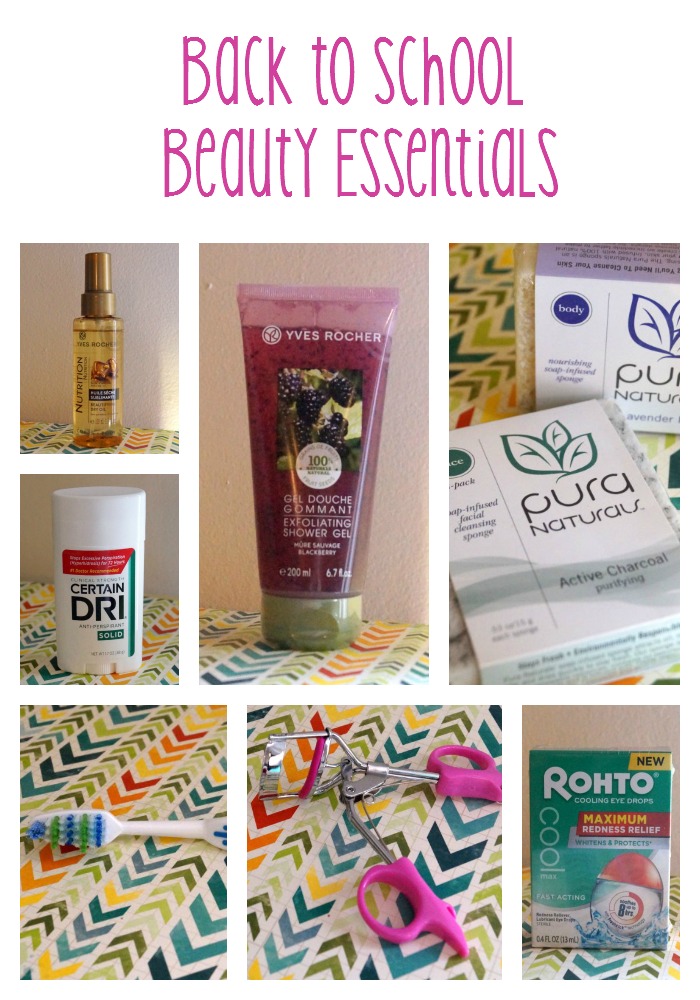 It's really hard to believe that we're already gearing up for Back to School. In some places, there's still a month of summer vacation left, but most areas of North America have gone back to school. Whether in middle school, or going away to live in the dorms, these are some of the back to school items that you should consider. You're not gonna find these back to school beauty essentials on any school supply list at your local store.  And if you have to deal with gym class, check out these gym class heroes.
Back to School Beauty Essentials

Pura Naturals Soap Infused Sponges
These soap infused sponges are genius! The sponges are made from BeBetter Foam, which are the same materials that helped clean up the 2010 BP oil spill in the Gulf of Mexico. BeBetter Foam helps to clean the dirt, debris, and grease from our lives, but is still super gentle. Loaded with good for you soaps like Lavender Mist, Peppermint Volcano, and Active Charcoal. These sponges can be reloaded & reused, too. Just let them dry out between uses.
Reach Complete Care Triple Angle Toothbrush
A great smile is still your best accessory. Reach wants to help with that. The new Reach Complete Care Triple Angle Pro toothbrush line has bristles that are angled in three different directions for the ultimate in cleaning. Pair that with the angled neck, and you can reach all kinds of hidden nooks and crannies in your mouth. There's also a tongue cleaner on the back of the brush.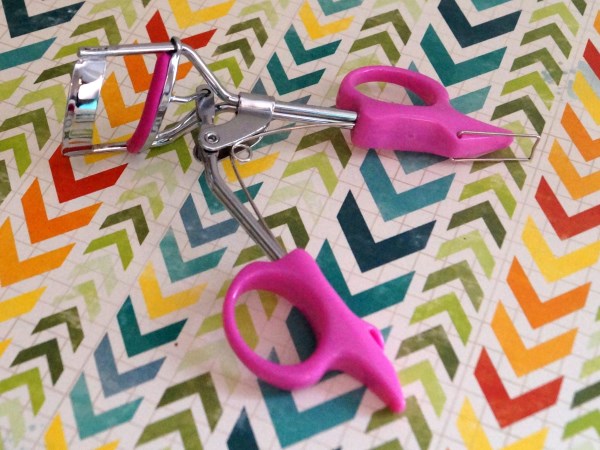 Crave Eyelash Curler
The eyes are the windows to the soul. Curled eyelashes are like a great pair of drapes. This eyelash curler is easy to use, and has great results. It will make your eyes look larger; your lashes look longer, and help make you look more awake and alert. An eyelash curler gives that little sumtin-sumtin that you're not always sure what it is.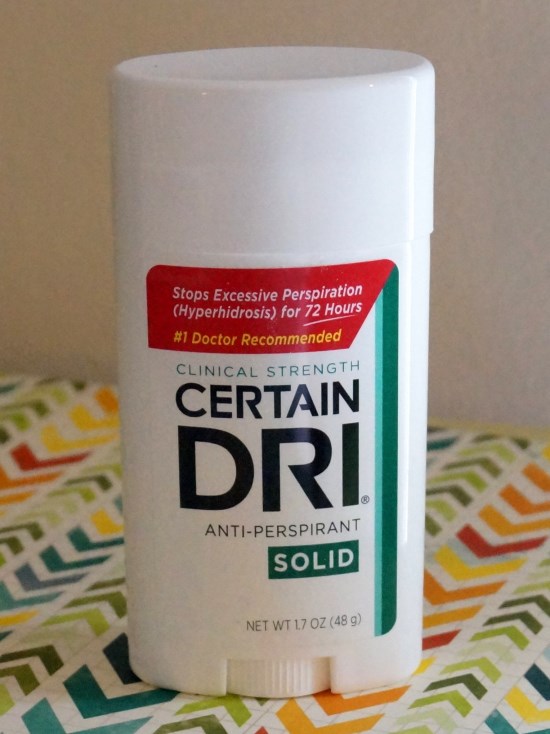 Certain Dri Antiperspirants
Summer makes you sweat. Between the heat, the humidity, and being active, it just happens. You don't have to be stinky though. C'mon, no one wants that!! Certain Dri can help you out. It's the strongest antiperspirant available without a prescription. It can help cut down excessive perspiration for up to 72 hours, too.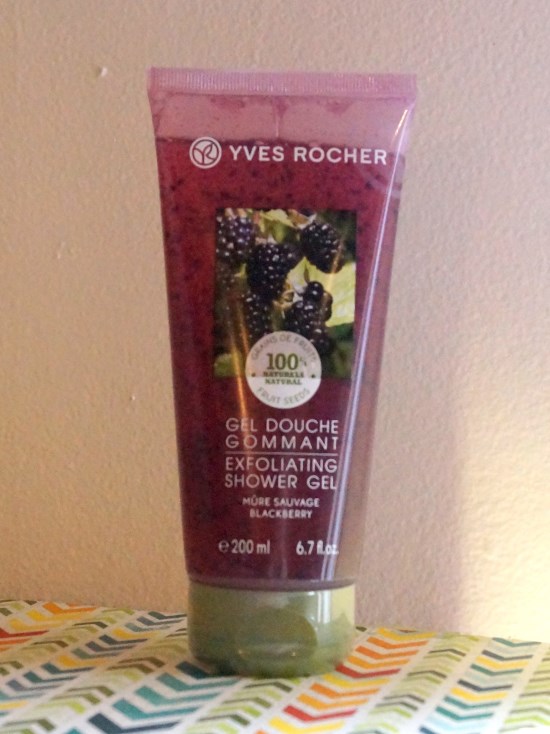 Yves Rocher Blackberry Exfoliating Shower Gel
Blackberries are one of the great fruits of summer. This shower gel brings all those memories to the forefront, with its intoxicating scent. Loaded with fruit seeds for the exfoliant, rather than the plastic beads that never disappear. This pH balanced formula includes blackberry, kiwi, and apricot based ingredients.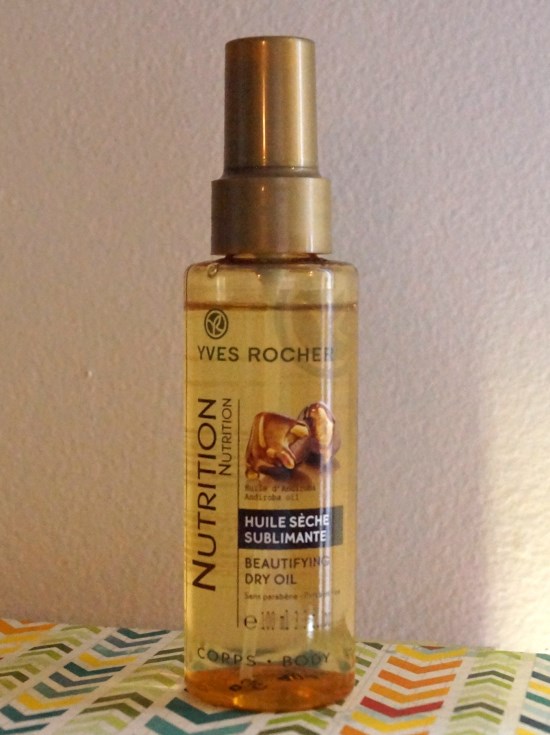 Yves Rocher Beautifying Dry Oil
We all need to moisturize. Dry oil is a great way to accomplish this. It seems counter-intuitive to put oil on your body, but it really works. The Yves Rocher Beautifying Dry Oil comes in a spray bottle, which allows you to apply a dry mist, and then just rub it in. This smells amazing, too. Free of parabens, mineral oils, and preservatives.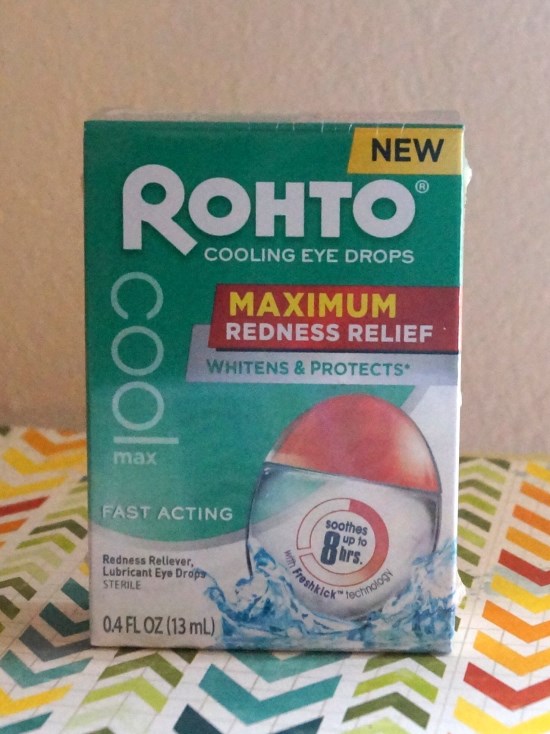 Rohto Cooling Eye Drops
Sometimes, your eyes just get irritated. Especially after a day in the sun or at the beach. For me, after a day swimming in the pool my eyes are killing me. Rohto Cooling Eye Drops are here to help alleviate the irritation. They relieve the redness, add moisture, and help lubricate your eyes. Just what you need after a day in the sun!
Adding even a few of these Back to School beauty essentials to your back to school supply list will help you really make the grade!
What are your favorite Back to School Beauty Essentials?