Just about everyone love flowers. Getting them, sending them, smelling or even just looking at them. Well, now you can enjoy them on us! We're excited to bring you this $75. Teleflora Gift Code Giveaway just in time for Celebrating Valentine's Day!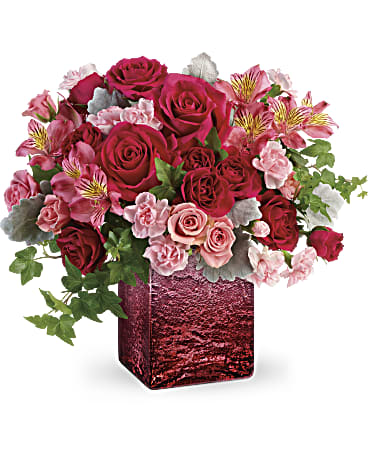 Teleflora gift code details: It is valued at $75. plus free delivery. Expires on September 1st, 2020. Good on Teleflora.com. Not valid on sale items. Cannot be combined with any other discount or promotion. One time use only. *NOTE: There may be a service fee associated with the order that extends beyond the allotted gift code amount.
Must be 18 and up, US only, sorry friends! Giveaway starts February 2nd and ends February 11th, 2020, at 11:59 pm (EST). Winner must return winning e-mail within 24 hours or forfeit said prize. Notice this one is 24 and not the usual 48 hours. Please give the RC a moment to load. While any one entry will enter you, the more tasks you complete, the higher your chances. Good Luck Everyone!
Disclosure: Mom To Grandma and participating bloggers are not responsible for shipping or receiving the prize or any injury from said prize(s). Although, we will try to reach the sponsor on your behalf if you have not received your prize in 6 to 8 weeks. Fb, nor any other social networks, are in any way associated with this giveaway.