Special thanks to Lunchbox for sponsoring this conversation about Dove Nutritive Solutions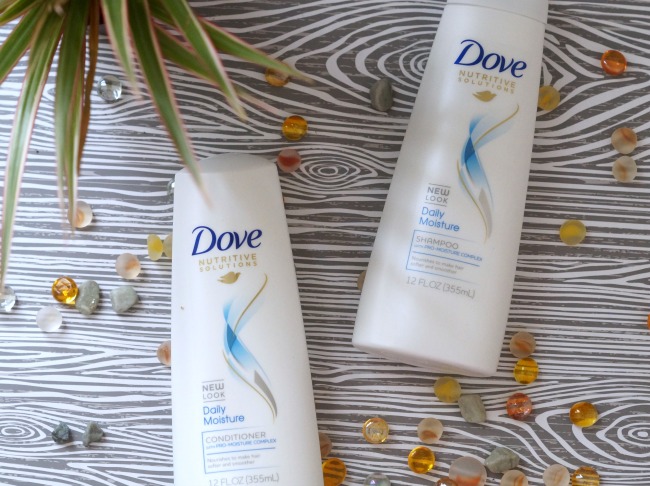 I don't know about you, but usually, once I find a shampoo and conditioner that I like, I'm pretty loyal. Oh sure, I try new ones to see if they make my hair ahh-mazing. Usually, though, after a couple weeks I navigate right back to my old shampoo. Once in a while though, you find a new gem that you really like.
For the past 10 days or so, I've been trying out the new Dove Nutritive Solutions Daily Moisture Shampoo and Conditioner. My hair is pretty healthy, and doesn't have much damage, so I'm lucky in that regards. However, I feel like the last shampoo I used was drying my hair out.