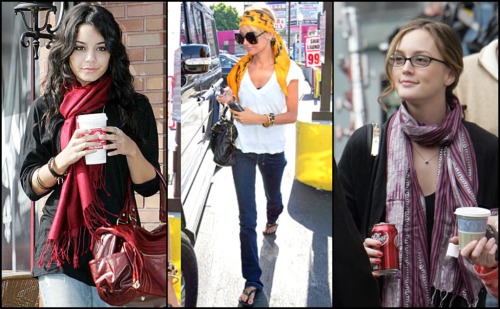 {via}
Scarves happen to be one of my favorite fashion accessories.  They're so versatile, come in a wide array of colors, materials, and styles, and can really change up the look of an outfit.  How do you wear them, though?
A few ideas of how to wear a scarf
There's lots of ways!  Let's start with a lighter weight scarf.  This could be chiffon, silk, cotton, or even knit.  You can wear it simply draped around your neck, letting the ends hang long, either in front or behind you.   Try wrapping it around your neck, making a loop and letting the ends drape down in front or behind you.  You could tuck the ends in, making it a loop that bunches up around your neck and shoulders.