We love to entertain, but we want to mix and mingle with our guests. When you've gone through all the work to throw a party, no one wants to be stuck in the kitchen, or behind a bar playing bartender. I'm a big fan of cocktails that you can make by the pitcher, like these Pink Prickly Pear Margaritas.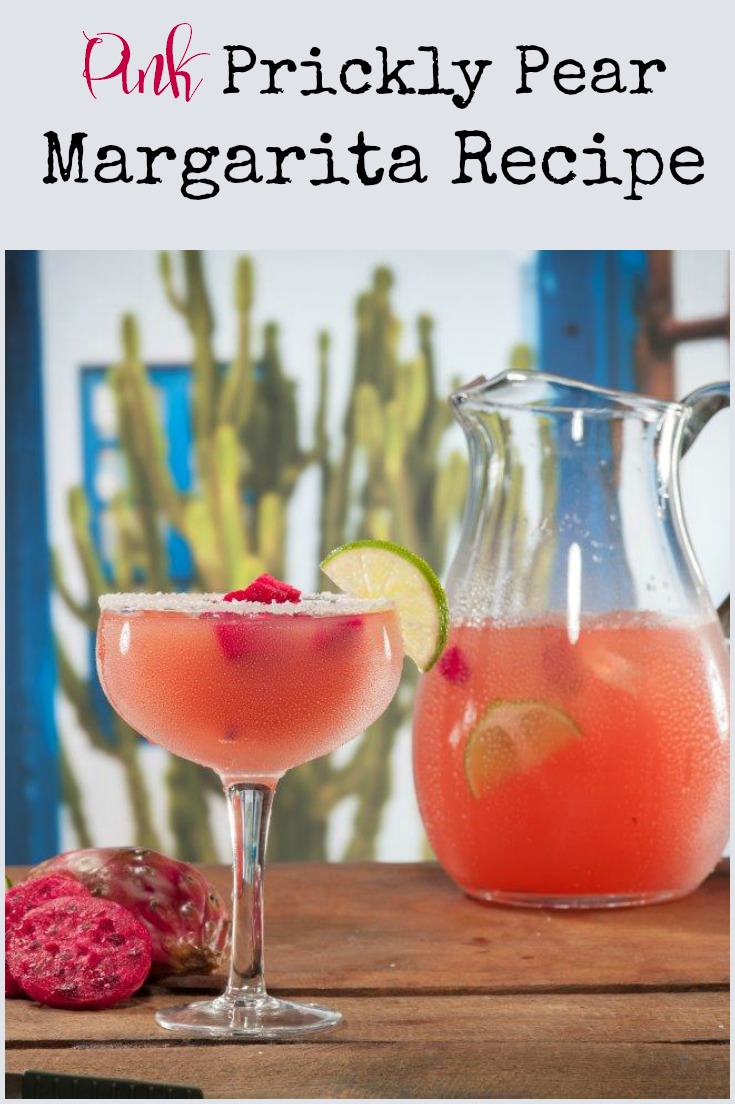 This drink is sweet and fruity, and is perfect for summer, heading into fall. Prickly pear is the fruit of the Prickly Pear cactus, and has long been used in Mexico and Mexican cooking for jams and jellies.
Prickly Pear Margarita Recipe
Pink Prickly Pear Margaritas
We're all looking for a great cocktail. These Pink Prickly Pear Margaritas are pretty to look at, easy to make, and can be made in a pitcher. They're perfect for entertaining.
Ingredients
1 cup Sauza® Signature Blue Silver Tequila
½ cup DeKuyper® Triple Sec
½ cup prickly pear syrup
1 cup limeade
Pear slices
Lime wedges
Ice
Instructions
Combine all ingredients in a pitcher with ice.
Stir.
Strain into salt rimmed glasses and garnish with a pear slice and a lime wedge.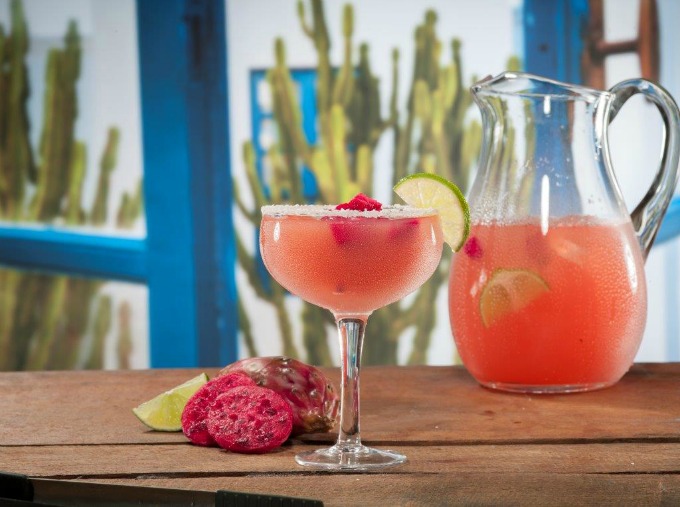 See how easy this Pink Prickly Pear Margarita Recipe is to make? So quick, so easy, and so tasty!
Have you ever had a Prickly Pear Margarita?